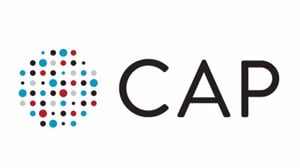 The College of American Pathologists Cancer Protocols have become the standard in cancer reporting. According to their website, "For more than 20 years, the CAP cancer protocols have served as a resource and reference for complete reporting of malignant tumors, including current American Joint Committee on Cancer staging." The CAP eCC (electronic Cancer Checklists) is the electronic version of these protocols, allowing pathologists to implement them into their reporting workflow.
While the CAP eCC have made AP-LIS integration and standardization of cancer patient data a possibility, there are several pain points users struggle with in their reporting workflow. We have addressed these pain points with our CAP eCC module (included in VoiceOver PRO). We caught up with our product team to find out their perception of the core issues with the eCC and find out what they built to address these issues.
Single Window Workflow
There are two ways in which the eCC are integrated within an AP-LIS system. Some system vendors offer a separate eCC module while others require a 3rd party software to bring the checklists into the workflow. In both scenarios, users are required to interact with their workflow inorganically, needing to jump from window (AP System) to window (eCC) in order to complete a report. Not only is this inefficient, it also opens the door to potential confusion and errors in their reports. PRO brings the CAP eCC into its Report Builder, creating a one window workflow. This means that you, as a PRO user, are able to issue a simple voice command or keystroke to add a checklist to your report, fill it out and send back to your AP system effortlessly.
Our goal has always been to make pathology reports easier and more efficient for our users. With the growth and standardization of the CAP eCC, it made a lot of sense for us to incorporate them right into a users normal reporting workflow.



Melanie Shedd


Vice President, Product


Template Customization
While the eCC are an acknowledged standard of reporting, many labs push back on certain content and how it is presented. Existing eCC solutions were limited in how they were able to achieve that. What we did with PRO is offer customized content that still ensures CAP compliance. Content customization can be as simple as styling (font size, bold, etc.), rewording questions, showing/hiding choices, reordering questions, or even hiding optional questions all together.
Efficiency and Accuracy Tools
PRO goes beyond personalized content, implementing 'report quality' customization. Automatic Staging, Gleason Score Calculator, and other custom tools allow for the user to input data once and let the tool fill in answers from that data wherever else it's needed in the checklist. This eliminated any additional manual entry and the potential for human error.
Automatic Updates
But what happens when CAP releases a new update? There is nothing more painful than watching a beautiful custom template get wiped away due to an updated release requirement from CAP. We've worked closely with our Pathologists to figure out a solution that allows for quick, automatic eCC release template updates while keeping all custom configurations. This gives our Pathologists peace of mind knowing their custom template are untouched while staying CAP compliant at all times. Here is an idea of what the template customization and update process looks like:

Voice Enabled
As a pathology reporting product with built-in speech recognition, this was a bit of a no-brainer. Creating your entire report, including your CAP eCC, can be done hands-free. Rather than go on about the efficiencies and benefits of voice enabled reporting, here is a list of things you can do while creating your report:
Pet your dog
Play the desk drums (or air guitar)
Feed your Iguana
Make a sandwich
Twiddle your thumbs
To learn more about CAP eCC and VoiceOver PRO, contact us here. And to see the VoiceOver PRO CAP eCC module in action, check out the video below: