You're in good company.
Learn how labs around the country are succeeding with Voicebrook.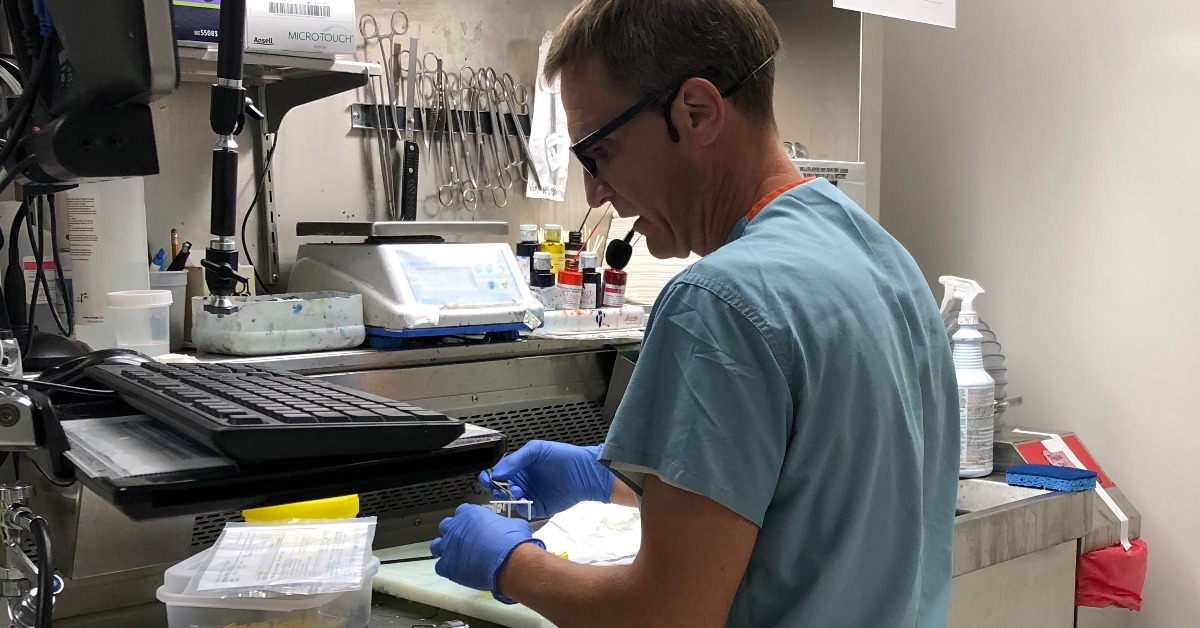 Incorrect staging caught by VoiceOver PRO

"VoiceOver PRO is seamless and beautiful! It works like a charm and includes a beneficial feature. PRO's CAP checklist has an auto-staging feature that solved a problem; I had incorrect staging which was caught by PRO! (I thought it was T2 when it was actually T3, and PRO identified this!)."
Rafael Medina-Flores
Pathologist
Marshfield Medical Center
a game changer

"VoiceOver PRO is extremely impressive. I was already a proficient VoiceOver user, but this has been a game changer. Recently, I grossed in 350 blocks with PRO, which is almost 100 more than the previous record. When that record was set, I had to work late to get it all done. With PRO I was still able to leave on time. The functions for dictating cassettes really help speed things up. I would definitely recommend PRO!"
Clinton McCann
Pathologists' Assistant
Logan Health
eliminated so many steps

"Since switching to VoiceOver PRO, we've eliminated so many steps. We dictate a case. We immediately review it. We put it back to Powerpath. That's it. Done. And we move on to the next one. Before implementation, all the PAs were worried that this was going to slow us down and were very reluctant. But within a week or two of implementing PRO, everything I heard from the lab was positive. It didn't slow us down at all… it actually sped up our workflow. The group is now doing more efficient work."
Eric Calianese
Pathologists' Assistant
Rochester Regional Healthcare
I would say easily I save 1 to 2 hours a day using PRO. We worked with Voicebrook to create templates and "super shortcuts" for both surgical and cytology that allow us to populate multiple fields with one command in our standard reports. The super shortcuts cut down our time spent for about eighty percent of our straightforward cytology cases. Even if you only saved three minutes in a case, and you're dealing with, say, 25 or 30 cases a day, that's a significant amount of time.
Catholic Health Services of Long Island
In the middle of preparing to go live with our new VoiceOver PRO reporting solution, we realized that the Coronavirus pandemic would force us to postpone nonessential vendor travel. We were concerned that our go live would be canceled. Fortunately, Voicebrook and McFarland worked together to take the initiative to completely revamp the implementation process to support a remote go-live approach. We have now been live on VoiceOver PRO for three weeks, and have been a 100% transcription-free department since that time, while maintaining our productivity. VoiceOver PRO's unique pathology workflow, integration to our AP system, and accuracy has helped us in this tough time. The Voicebrook team has been amazing to work with!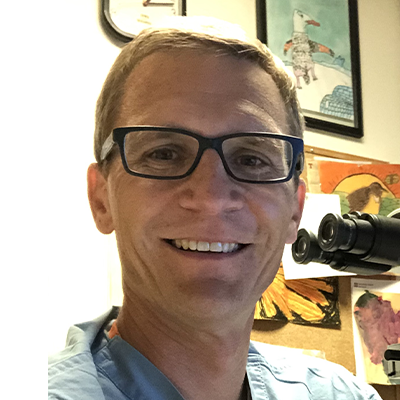 Our pathology labs talk.
You should talk to them. Contact us today to schedule a meeting with our customers.
Contact Us
CUT MY GROSSING TIME BY 40-50%

"I've cut my grossing time by 40-50% by switching from Dragon (DMNE) to VoiceOver PRO. PRO saves me so many manual steps. Our workflow in the AP lab is much simpler and streamlined with PRO. When I used DMNE, I used to have to dictate, then manually paste the gross to my LIS, then re-paste to a word document for backup in case something got deleted from our antiquated LIS (VistA). Thanks to PRO, I no longer have to make manual edits to fix plurality changes, edit/create cassette keys, or transfer text from one software to another. Our grosses for complex cases have become standardized by using flexible templates and are much faster to complete as well. Although PRO takes effort upfront to implement, it has been well worth it. I absolutely do not want to go back to DMNE after experiencing VoiceOver PRO."
Jennifer Hudson
Pathologists' Assistant
Louis Stokes VAMC
NIGHT AND DAY DIFFERENCE

"The transition to VoiceOver PRO was very smooth. My reports look cleaner, and the formatting works well. The interface is much more snappy and intuitive, and I'm impressed by the power of the dynamic templates. In particular, the built-in synoptic reports have been very helpful. With PRO, my productivity is much better, and I'm about 15% faster. When it comes to speech recognition, I'm pleased. I have used Dragon in the past, but PRO is a night and day difference"
Charles Kovach
Chairman of Pathology
NCH Health System
IMMEDIATE TURNAROUND TIME

"With PRO there is an immediate turnaround time, especially for our GI biopsies. We only have one transcriptionist and on any given day 2-3 pathologists dictating cases. In the past, we needed to wait until our transcriptionist could get to our cases. With PRO we can sign them out immediately! The application is flexible and we are working on creating additional commands to save even more time!"
Osama Abdelatif
Chairmain of Pathology
Carondelet St. Joseph's Hospital
"PRO is just incredible. I never thought I'd see this type of technology. It's like the iPhone... it's just incredible."
Mount Nittany Medical Center
VALIDATION FEATURES

"The difference between our previous VoiceOver 5 system and our new PRO system is like night and day, and we were already a happy customer. I initially thought I would not like using templates and checklists; however, I quickly learned that PRO's templates, checklists, and validation features all make creating reports significantly easier and more efficient. I even have the option of completing an entire template by using the mouse. PRO's validation features are helpful as it will detect if required information is missing, or if a value is outside of normal limits. PRO will then prompt the user to take action before finalizing the case. Pre-staging cancer cases is also a huge benefit. Overall, upgrading to PRO is like going from a typewriter to a laptop! PRO is exceptionally flexible and is customized to meet our needs."
Trudie Muir
Pathologist
Billings Clinic Hospital
TOOLS LIKE THE CASSETTE SUMMARY BUILDER REALLY MAKE THE WHEELS SPIN

"The template building functions in VoiceOver PRO are what make my day-to-day reporting process so much easier than when I was using Dragon. Tools like the Cassette Summary builder are what really make the wheels spin, and allow me to stay head down in my work and hands-off with technology."
Jennifer Risner
Pathologists' Assistant
Navicent Health/Atrium Health
INTEGRATION WITH EPIC

"Our VoiceOver integration with Epic went very smoothly. This integration produces much more functionality compared to our previous system. Now our workflow feels quicker, especially during grossing. VoiceOver uses front end dictation but it is extremely flexible. It also addresses those users with the need to send files to transcription by providing an optional 'recorder' function."
Michael Nguyen
Pathologist
Santa Clara O'Connor Hospital
"Getting VoiceOver is the best decision I have made in my career. As someone with an accent you are always hesitant that a system like this is not going to work, but it does!"
Atlantic Health System/Hunterdon Medical Center