The Future of AI in Pathology
A new article on the current state and future use of artificial intelligence (AI) in the field of pathology indicates that AI and machine learning has the potential to make a huge impact on the future of diagnostic testing.
A team of doctors led by UVA Health's James H. Harrison Jr., MD, PhD,
published an article in the Archives of Pathology & Laboratory Medicine
, the official journal of the College of American Pathologists (CAP). The article outlines the work of
Dr. Harrison and other members of the CAP's Machine Learning Workgroup, who have spent the last two years evaluating the potential of AI.
In their article, the authors describe some amazing possibilities – from an "augmented reality" microscope that automatically identifies and labels important aspects in the field of view in real time to complete diagnostic image classification systems.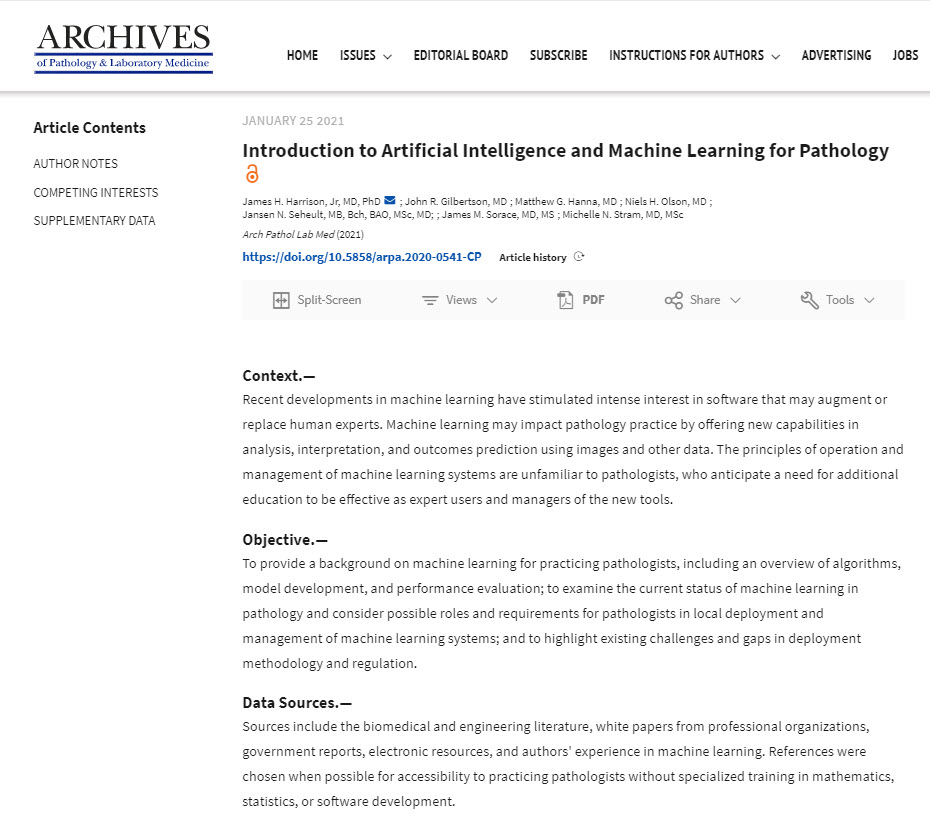 In addition to predicting what the future may hold, the authors describe potential obstacles and make important recommendations for how the healthcare field can best capitalize on the technology's awesome potential.
"AI and especially machine-learning algorithms introduce a fundamentally new kind of data analysis into the health-care workflow," the authors write. "By virtue of their influence on pathologists and other physicians in selection of diagnoses and treatments, the outputs of these algorithms will critically impact patient care."
Right now, pathology and other health-care applications of artificial intelligence are in their infancy. The federal Food and Drug Administration has approved only a few AI devices for pathology use, mostly for classifying cells in blood and body fluids and for screening cervical tissue, the authors report. But in research labs, scientists are using machine learning to classify and grade lung and prostate cancer, predict outcomes in lung and brain cancers, measure breast cancer proliferation, predict bladder cancer reoccurrence and much more. The authors describe what they're seeing in research publications and early prototypes as "tantalizing."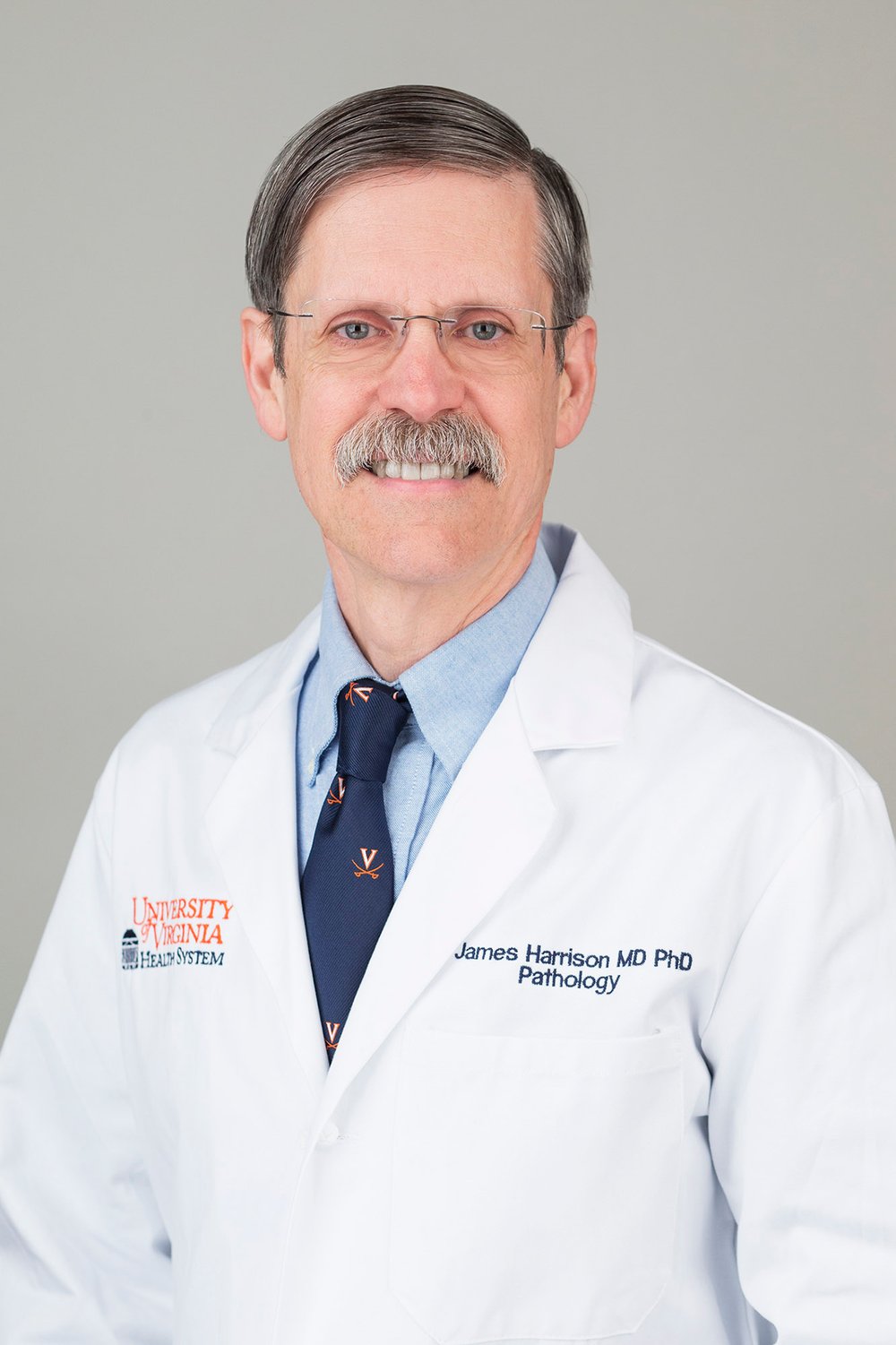 Dr. James Harrison. Image courtesy of UVA Health.
"Artificial intelligence systems, especially machine learning systems that perform complex image classification, are expected to have significant impact in two areas in which images particularly important, pathology and radiology," said Dr. Harrison, director of Clinical Laboratory Informatics at UVA Health and a member of UVA's Department of Pathology. "Pathologists will likely need to choose, verify, deploy, use and monitor AI systems in the future, and therefore they need to learn the strengths and weaknesses of these types of systems and techniques for their effective management."
In addition to projections of future applications, Harrison and his colleagues provide an overview of existing AI algorithms and discuss the development and validation of systems that use AI. Their review also discusses potential concerns about clinical implementation of the technologies, emphasizing the importance of careful validation and performance monitoring to ensure AI is used safely and effectively. The article suggests potential regulations that may be needed along the way. "Creation of a regulatory framework with defined best practices for accomplishing these goals is a necessary step for successful dissemination of machine learning in pathology and medicine," the authors write.

AAPA Spring Meeting
Held on March 20-21, 2021, the Virtual Spring Meeting will be a two-day event featuring a variety of live, simu-live (recorded lecture with live Q&A), and on-demand (which require quiz completion) presentations.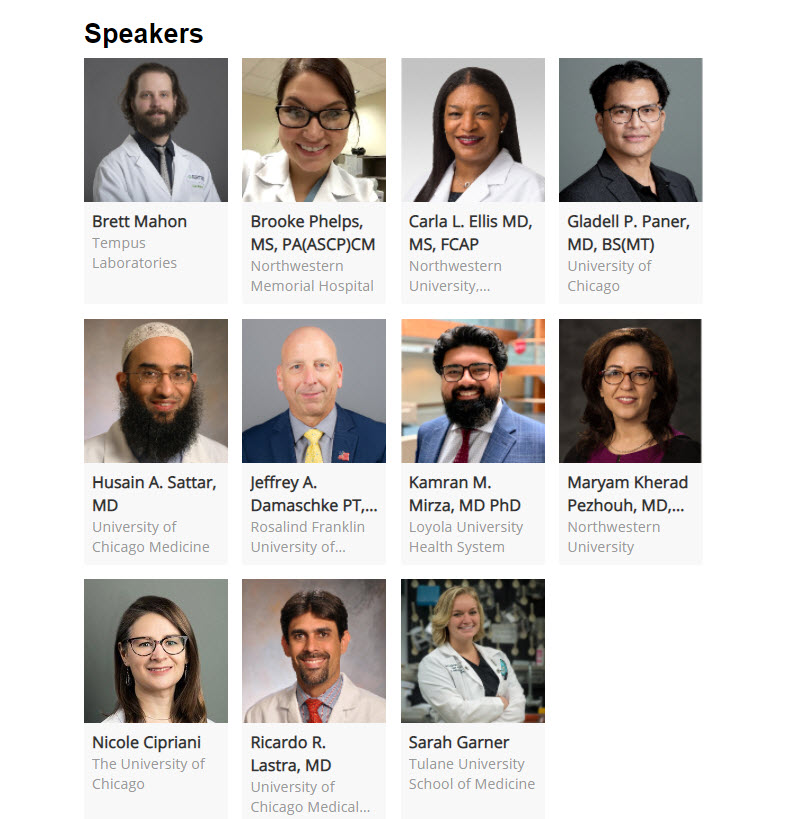 By attending the live virtual event, registrants will have the opportunity to earn up to 12 AAPA PACE credits. The live and simu-live sessions must be attended live during the weekend event in order to earn CE credit. The on-demand lectures will be available for viewing and quiz completion for two weeks after the live event. The AAPA will also be offering a selection of the lectures for purchase as a complete set post-event.
New CAP Publication: Surgical Pathology Review
There's been a gap in the instructional texts for surgical pathology, such that residents preparing for pathology board exams or even practicing pathologists who need a refresher or reference texts lack sufficient information.
That need is being met by a new text from CAP Publications, titled Surgical Pathology Review, by Daniel D. Mais, MD, associate professor of pathology, Department of Pathology, University of Texas Long School of Medicine, San Antonio. Dr. Mais and 14 other contributors wrote this book to ease the transition through board exams and into practice, Dr. Mais writes in the preface.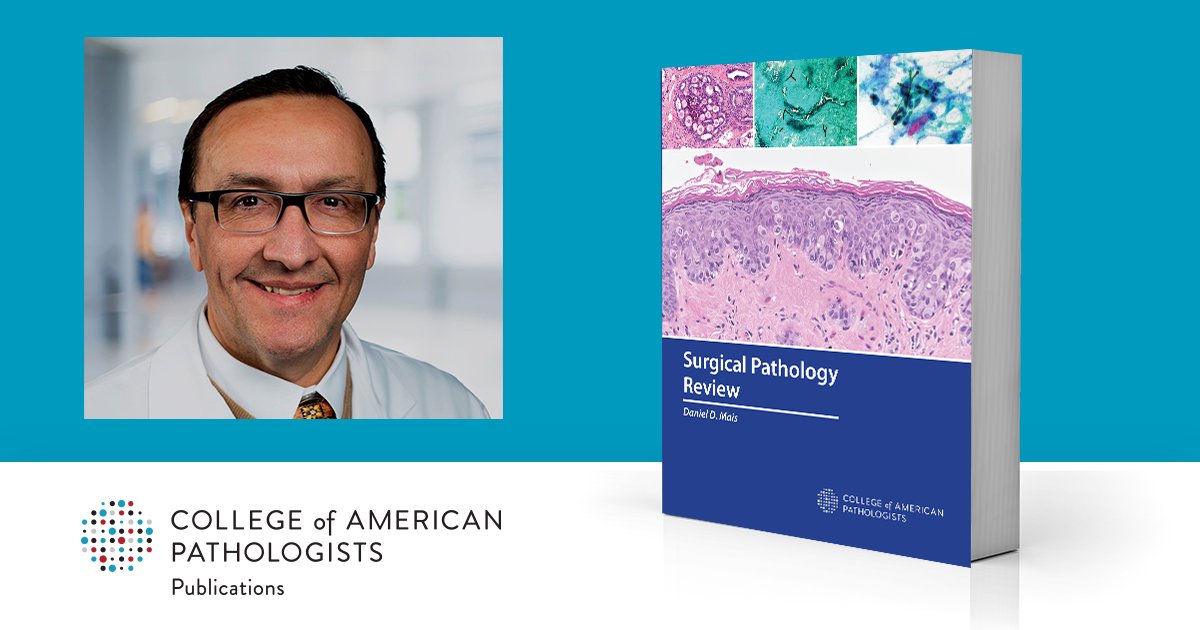 Dr. Mais explained to CAP Today that he wrote this book with the existing needs in mind. "The available textbooks are of two main types," he said. "First, there are some whose purpose is to teach basic concepts in pathology to medical students. The second type is intended to be used by practicing pathologists engaged in diagnostic work. But these two are like circles in a Venn diagram that do not overlap. There is a knowledge set that is beyond the scope of the first type of book and perhaps considered of insufficient practical import for the second. It is this set of knowledge that we thought deserved a textbook."
To learn more about the book, check out the recent CAPcast featuring Dr. Mais. The text is available for purchase in the CAP's estore.

Voicebrook's Pathology News Roundup features industry headlines and insights that pathology professionals are talking about. Think we should be covering something in particular?
Send your suggestions to content@voicebrook.com