Master Class in Pathology 2021
Registration is now open for a free conference that connects attendees with lectures presented by leaders in pathology from all over the world.
Master Class in Pathology 2021 offers 46 live and pre-recorded lectures. The lectures cover multiple sub-specialty topics and provide cutting-edge updates in Molecular, General, and Digital Pathology topics. There are numerous WSI digital slide cases included. And yes, all of this valuable information is free!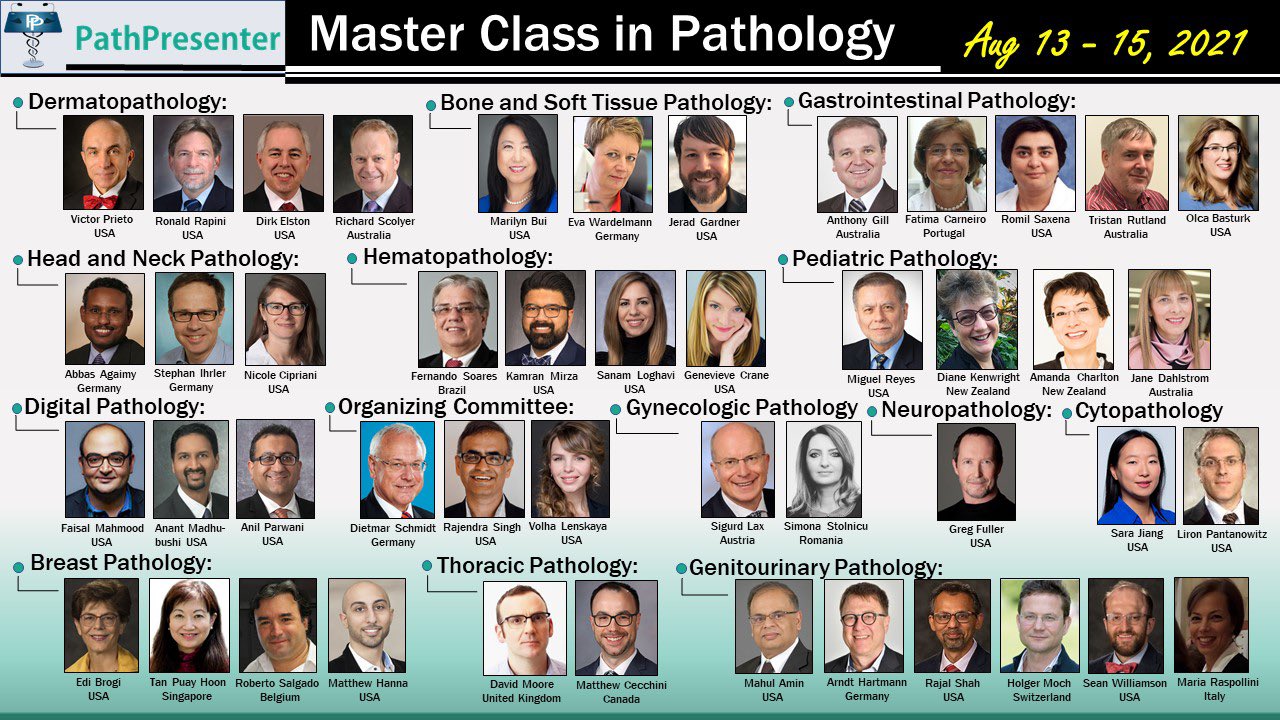 The event is planned for August 13 to 15, 2021 via PathPresenter.net, a web-based service that allows pathology professionals to share medical data seamlessly to collaborate and connect with fellow clinicians.
Visit the PathPresenter website and click on "Events" to register and start previewing the presentation slides.

New President-Elect for AMP
Laura J. Tafe, MD, associate professor of Pathology and Laboratory Medicine at the Geisel School of Medicine and assistant director of the Center for Clinical Genomics and Advanced Technologies (CGAT) at Dartmouth-Hitchcock Medical Center, has been elected the president-elect of the Association for Molecular Pathology (AMP) and will assume the position of president in the fall of 2022.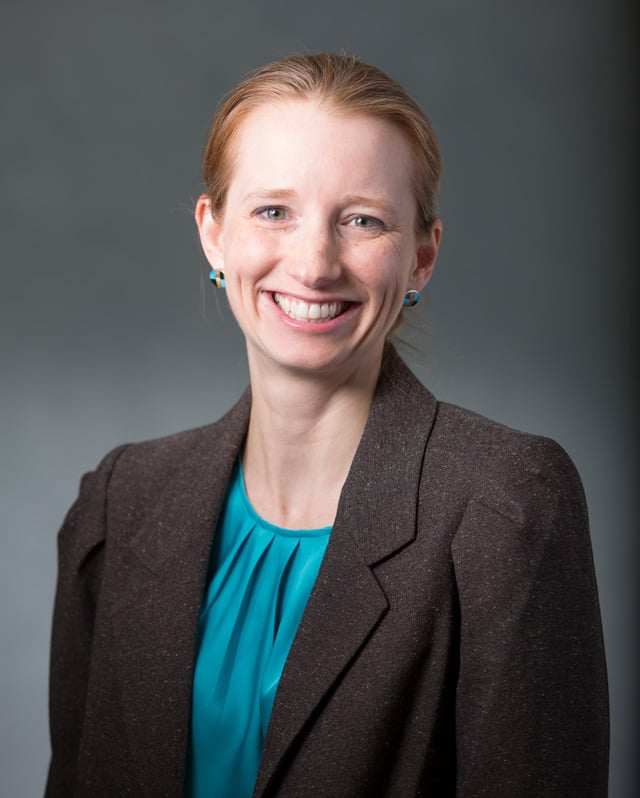 Dr. Laura J. Tafe. Image courtesy of Dartmouth-Hitchcock Medical Center.
Founded in 1995, AMP provides structure and leadership to the emerging field of molecular diagnostics. As president, Tafe will be the chair of the Board of Directors and the Executive Committee, facilitate the evolution and implementation of the strategic plan, approve AMP public statements and act as an official AMP spokesperson.

"Both national and international members participate in this electoral process, and this outcome speaks volumes to the reputation that Dr. Tafe has in the field of molecular diagnostics and reflects highly on the impact of our clinical genomics program, our department, and our institution," says Gregory J. Tsongalis, PhD, HCLD, CC, director, CGAT.

In 2010, Tafe joined Dartmouth-Hitchcock and the Geisel School of Medicine as an assistant professor, with a split role in surgical pathology and molecular pathology where she assumed the role of assistant director. Promoted to associate professor in 2017, Tafe has been involved in the rapid growth and transition of the Molecular Pathology Laboratory in CGAT in the Department of Pathology and Laboratory Medicine.
In Case You Missed It: #CAPChat
The College of American Pathologists regularly holds #CAPChats on Twitter to connect the pathology community and engage in valuable discussions on a variety of topics. Recently, Dr. Yasmeen Butt led the #CAPChat discussion titled "Virtual Instruction: How to Effectively Teach by Leveraging Digital Tools." Dr. Butt is a member of the CAP New In Practice and Digital Content Committees and a past member of the Resident Forum Executive Committee. Guest panelists Jerad Gardner, MD, FCAP and Vikram Deshpande, MD, FCAP joined Dr. Butt in driving the conversation.
The #CAPChat focused on the benefits of virtual instruction and learning, as well as some of the best tools to assist in teaching a virtual audience. There was also consideration of balancing patient privacy concerns.
Of course, not everyone is available for a live Twitter chat, but fortunately the CAP posts a wrap-up of their #CAPChats in order for everyone to benefit from the conversation. Check out the wrap-up of this chat on the CAP website.

Voicebrook's Pathology News Roundup features industry headlines and insights that pathology professionals are talking about. Think we should be covering something in particular?
Send your suggestions to content@voicebrook.com