Ending Surprise Billing
In a bipartisan effort, Congress is urging the HHS to implement legislation ending the practice of surprise billing and ensure its arbitration system works as lawmakers intended, aligning with policy positions supported by the College of American Pathologists (CAP).
Reps. Larry Bucshon, MD (R-IN), and Raul Ruiz, MD (D-CA), along with Sens. Bill Cassidy, MD, and Maggie Hassan (D-NH) have encouraged the administration to ensure that the No Surprises Act is implemented as Congress intended. The No Surprises Act, which included provisions advocated for by the CAP, ends the practice of surprise medical bills.
Reps. Buschon and Ruiz and Sens. Cassidy and Hassan inquired about how the new law will be implemented in a May 5 letter to Department of Health and Human Services Secretary Xavier Becerra, Department of Labor Secretary Martin Walsh, and Department of Treasury Secretary Janet Yellen. The lawmakers have sought to ensure that the government does not institute federal rate-setting and takes a balanced approach when considering arbitration factors during the dispute resolution process.
"We ask the Administration to refrain from issuing guidance or taking other action that would give preference to one factor over the other as it works to promulgate rules for the No Surprises Act," Reps. Buschon and Ruiz said.
"The inclusion of the arbitration factors related to prior contract history and good faith efforts will show how the parties engaged prior to Congressional intervention, so as to disincentivize either party from using the process as leverage to alter rates."
The federal lawmakers and the CAP are concerned that focused consideration on the median in-network rates could become a de facto benchmark that could spur providers to cancel contracts, which happened in states that relied only on in-network rates.
Since the bill was signed into law, the CAP has engaged in the rulemaking process to ensure appropriate implementation that will hold patients harmless, establish a fair reimbursement formula for services provided, deny insurers the ability to dictate payment, create an independent dispute resolution (IDR) process that pathologists can participate in, and require network adequacy standards for health insurers. The CAP expects regulatory proposals will be released over the next few months as the law takes effect January 1, 2022.

Virtual Pathology Observership
The Department of Pathology and Laboratory Medicine at Loyola University Chicago Stritch School of Medicine has a limited number of spots available for a virtual pathology observership experience beginning August 2021.


We are pleased to announce that our virtual #pathology rotation is making a comeback starting August 2021.

Application is now open through this link: https://t.co/uZnuMdNa1s

Application review begins mid-June and continues on a rolling basis through the end of the year

— Loyola Pathology & Laboratory Medicine (@loyolapathology) May 28, 2021
"[I'm] privileged to have the opportunity to work with a whole new group of aspiring pathologists. After a very successful implementation last year, I am honored to bring this back. Thanks to the amazing Loyola Pathology
team that makes this happen!" said Dr. Kamran Mirza on Twitter. Dr. Mirza is an Assistant Professor of Pathology and the Medical Director of Molecular Pathology at Loyola University Medical Center.
Applications are being accepted online.
They will be reviewed on a first-come, first-served basis by a panel of pathologists and residents at Loyola Pathology. Accepted candidates will be notified on a rolling basis.
AAPA Conference Poster Deadline
The American Association of Pathologists' Assistants has extended its deadline for submitting a poster for the 2021 Annual Conference.
The new deadline for submission is June 15, 2021. Those who present posters are eligible to earn up to three ASCP CMP points.
This year's AAPA conference is being held in a hybrid fashion. The 47th annual conference, "The Future of Pathology," is scheduled for October 31st through November 4th in Seattle.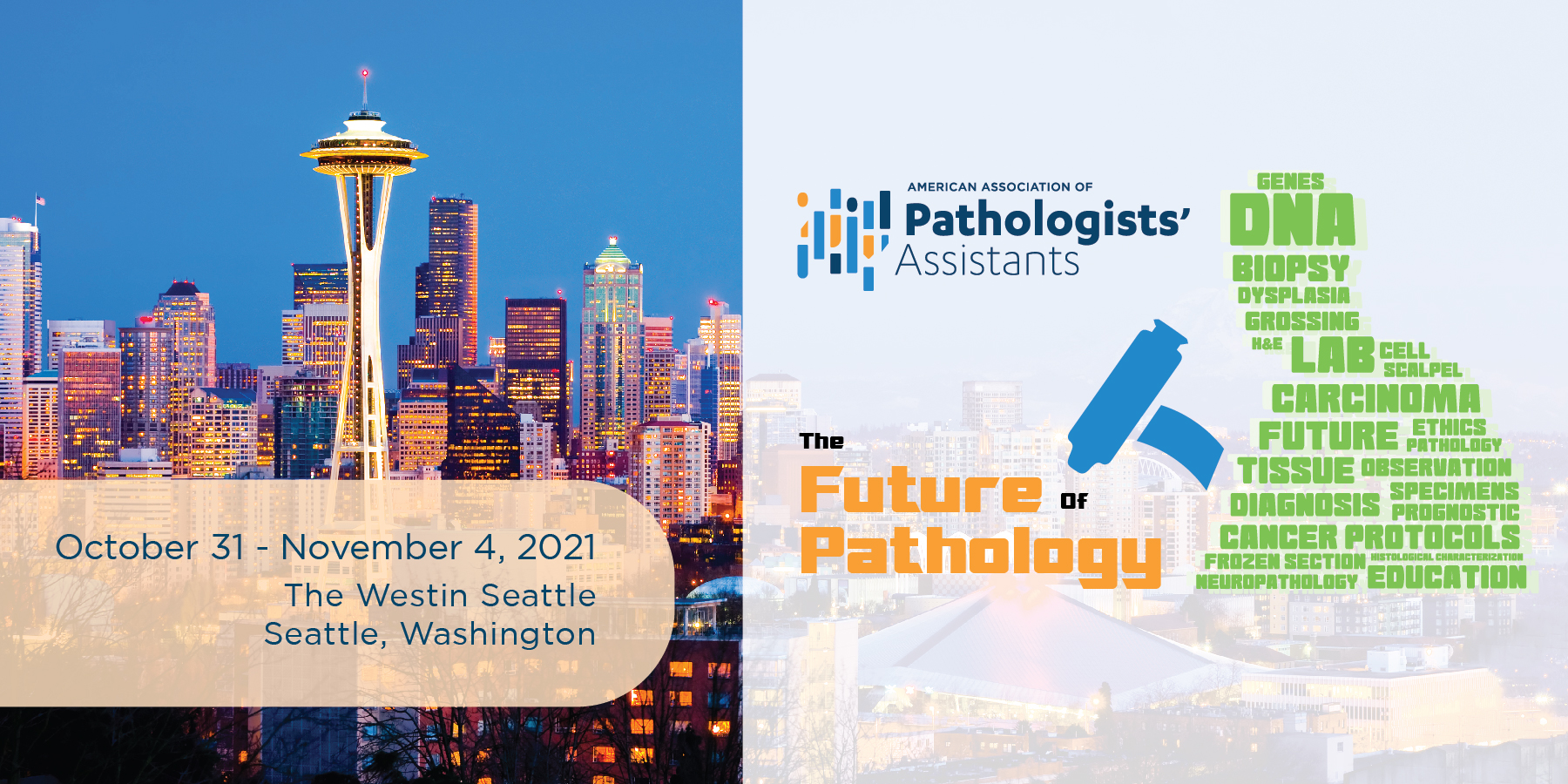 "While we hope to see many of your faces at the meeting in Seattle, we know some of you will be unable to attend in-person. We are pleased to offer the hybrid option so you can attend and network from the comfort and convenience of your home or lab," the AAPA said in a news release.
Registration for the conference opens in mid-June.

Voicebrook's Pathology News Roundup features industry headlines and insights that pathology professionals are talking about. Think we should be covering something in particular?
Send your suggestions to content@voicebrook.com