AAPA Board of Trustees: The American Association of Pathologists' Assistants is looking for leaders in the profession to serve on the AAPA Board of Trustees.
The Board of Trustees (BOT) is the governing body of the AAPA and is responsible for the policies, strategic planning, and overall well-being of the organization. The BOT meets in-person twice a year and monthly by teleconference, and trustee terms run on a staggered three-year schedule.

Nominees must be a Fellow member in good standing for a minimum of three years prior to being nominated and have at least two years of committee experience. Individuals may nominate themselves or be nominated by another Fellow member in good standing.
Submit your nominations by March 31. Elections will be conducted in September, with winners announced in October.

Ace My Path. There's a new addition to the Ace My Path family of pathology handbooks and training manuals.
Authored by Dr. Snehal Sonawane and Dr. Akanksha Gupta, "Ace My Path: Surgical Pathology Reporting Handbook" helps trainees and early-career pathologists develop a solid foundation to create a good pathology report and provides a framework to help them develop their reporting style.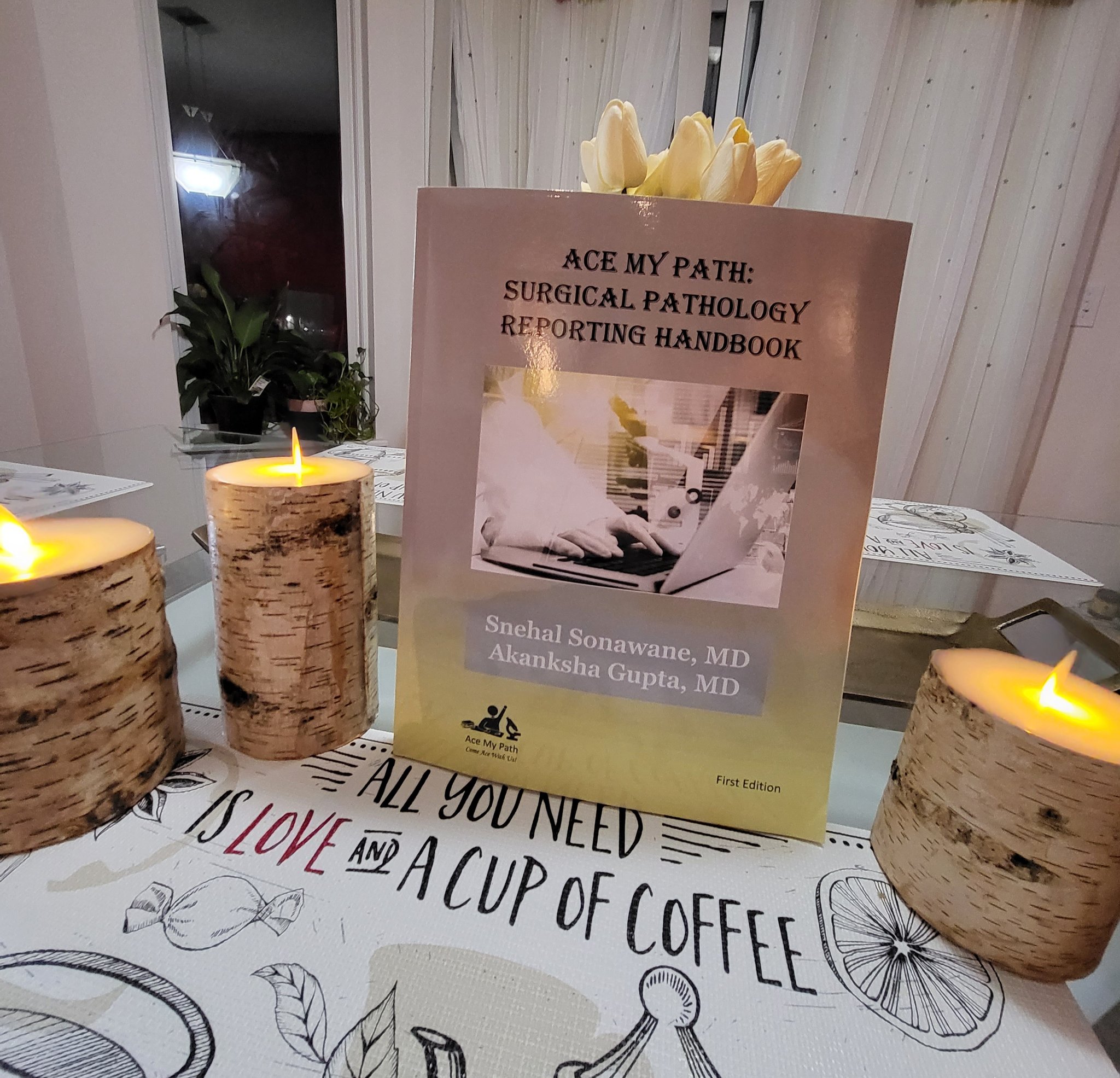 Image courtesy of Dr. Akanksha Gupta and Dr. Snehal Sonawane

The 262-page handbook includes reporting templates and examples of various surgical pathology diagnoses. Quick text and dictation commands are included.

CAP Advocacy. The Georgia Association of Pathology (GAP) and the College of American Pathologists (CAP) submitted a memorandum of opposition to Senate Bill 525, which would establish licensure for pathologists' assistants in the state. The CAP works with state pathology societies to oppose state licensure for pathologists' assistants, cytotechnologists, and histotechnologists in accordance with CAP's model criteria for the state licensure of clinical laboratory personnel.
"We believe state licensure of pathologists' assistants is wholly unnecessary and does not add value to laboratory operations," says Dean W. Joelson, MD, the president of the Georgia Association of Pathology. "Importantly, potential Georgia regulation in the form of licensure restricts our ability, as pathologists, to recruit, train, administer and direct pathologist assistants. Thus, we believe licensure is potentially counter-productive to laboratory quality, which is why only three states have seen fit over more than thirty years... to enact pathologists' assistant licensure."
The GAP and the CAP oppose the licensure of pathologists' assistants based on CLIA's robust regulatory oversight of laboratory personnel and laboratory operations and to deter state-imposed regulatory burdens on pathologists' ability to direct the laboratory and laboratory personnel subject to supervision.

Voicebrook's Pathology News Roundup features industry headlines and insights that pathology professionals are talking about. Think we should be covering something in particular?
Send your suggestions to content@voicebrook.com