2021 Pathologists Leadership Summit
Registration is now open for this year's Pathologists Leadership Summit! The 2021 event takes place virtually on May 1 to 4.
The Pathologists Leadership Summit is the meeting where College of American Pathologists (CAP) members come together to set the path that moves the specialty forward.
This newly integrated meeting, open to all members, is designed to strengthen attendees' communication and influence in order to shape them into leaders and advocates for pathology. This is accomplished by drawing upon content from the House of Delegates, the Engaged Leadership Academy, Practice Management, and the CAP Federal Policy Agenda.
The 2021 Pathologists Leadership Summit gives exclusive access to education and training, in addition to brainstorming sessions with key CAP leaders. Attendees will make an impact by educating legislators on health care issues affecting pathology during a virtual day on Capitol Hill.

Rojiani Named Chair of Department of Pathology
Dr. Amyn M. Rojiani has been named the chair of the Department of Pathology at Penn State Health Milton S. Hershey Medical Center and Penn State College of Medicine, effective May 1.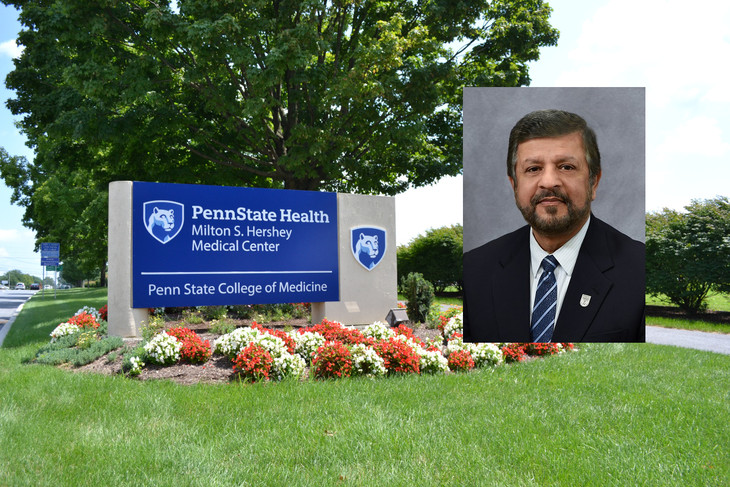 Image courtesy of Penn State.

Since 2010, Rojiani has served as the chair of pathology and holds the E.R. Pund Distinguished Professorship at the Medical College of Georgia, Augusta University. He also is the clinical service chief of pathology for Augusta University Health System, which includes Augusta University Medical Center and Children's Hospital of Georgia. Previously, he spent 12 years at University of South Florida Moffitt Cancer Center in Tampa and seven years at University of Florida Health Shands Hospital in Gainesville.
Rojiani will replace Dr. Melissa George, who has served as the interim chair of the department since August 2018. George will continue to serve as a member of the faculty.

CAP Comments on Biden's National Strategy for the COVID-19 Response
The College of American Pathologists detailed its priorities on combating the COVID-19 pandemic following the release of the White House's National Strategy for the COVID-19 Response and Pandemic Preparedness. As pathologists are the experts on medical diagnoses, the CAP welcomed the strategy's goals to provide greater patient access to COVID-19 testing.

In a letter responding to the strategy on January 27, the CAP discussed issues throughout the testing process, in addition to problems with obtaining testing supplies, continued access to services, and the financial implications of the pandemic on laboratories. The CAP also commented on the new administration's public health efforts, health care disparities, and global health security. Further, the CAP welcomes opportunities to engage with administrative officials to inform health care policy decisions in the weeks ahead.

"As pathologists are the experts on medical diagnoses, pathologists share your desire to provide greater access to COVID-19 testing and we must also be part of the public policy decision- making process," said CAP President Patrick Godbey, MD, FCAP. "Specifically, our expertise can help address needed COVID-19 coverage and testing improvements, supply chain issues, required regulatory action, and the economics of laboratory medicine that ensure continued access to necessary services. For questions about the testing process, the College of American Pathologists can help provide the answers. Together, we will effectively combat this pandemic."

On COVID-19 testing and supply shortages, the CAP welcomed the Biden administration's plans to improve the supply chain. The CAP further encouraged the federal government to improve transparency, coordination, and management of testing supplies that laboratories need.

The CAP also requested that the government cover multiplex polymerase chain reaction (PCR) respiratory viral panel (RVP) tests. Many respiratory pathogens present similarly in patients and it is difficult to differentiate between influenza, coronavirus, rhinoviruses, and many other pathogens without accurate testing. Ensuring rapid results with uniform coverage policies is essential to triaging patients and minimizing disease transmission.

Voicebrook's Pathology News Roundup features industry headlines and insights that pathology professionals are talking about. Think we should be covering something in particular?
Send your suggestions to content@voicebrook.co