CPT Digital Pathology Codes. The College of American Pathologists (CAP) has successfully advocated for the inclusion of new CPT digital pathology codes for 2023.
The CAP worked with the American Medical Association (AMA) CPT Editorial Panel to add 13 new digital pathology add-on codes. The new digital pathology Category III CPT codes will be used to report additional clinical staff work and service requirements associated with digitizing glass microscope slides for primary diagnosis. The AMA CPT will also add a new heading in the Category III section and guidelines to define digital pathology digitization procedures. The CAP will provide resources throughout 2022 to inform CAP members about anticipated CPT changes.
Through its advocacy, the CAP worked with the AMA CPT Editorial Panel to improve reporting of digital pathology services. As a result, the new codes will help pathologists, pathology practices, and laboratories providing digital pathology digitization procedures appropriately report these services. The new digital pathology codes will be published on July 1, 2022, and effective on January 1, 2023.

New Cardiovascular Pathology Section at Yale. Yale School of Medicine has established a Cardiovascular Pathology section in the Department of Pathology. Yale has named He (Peter) Wang, MD, PhD, Associate Professor of Pathology, as director of the newly established Cardiovascular Pathology section.
Chen Liu, MD, PhD, Chair of Yale Pathology, made the announcement, saying that it is a good opportunity to establish a unique Cardiovascular Pathology section as it will create new momentum related to translational research and clinical services.

"Peter is well qualified for this position. He completed a formal Fellowship in Cardiovascular Pathology at Massachusetts General Hospital, and he has a successful translational program in vascular pathology research," Dr. Liu said. "This new structure certainly will allow more robust clinical service as well as for additional translational and basic science research in this area."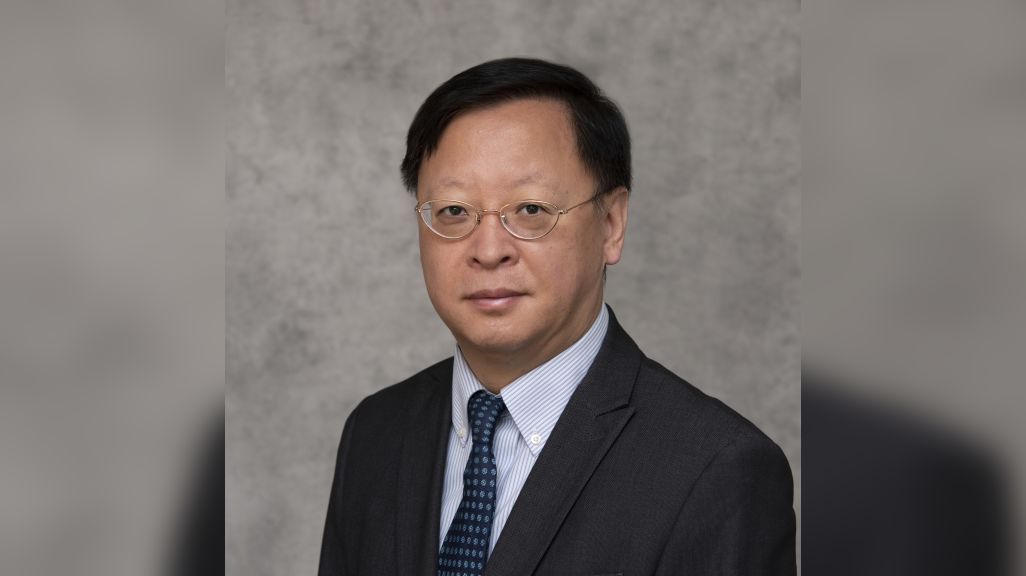 Dr. He (Peter) Wang. Image courtesy of Yale School of Medicine.
Dr. Wang earned his medical degree at China Medical University and his PhD in experimental pathology at McGill University. He completed his residency in pathology in the University of Michigan Health System and completed fellowships in Surgical Pathology at Massachusetts General Hospital/Harvard University and in Cytopathology at the University of Pennsylvania.

Roche Launches New Slide Scanner. Biotechnology company Roche has announced the launch of its next-generation VENTANA DP 600 slide scanner (CE-IVD marked). This high-capacity slide scanner produces excellent image quality of stained histology slides from patient tissue samples, while providing ease-of-use and workflow flexibility for the pathology lab.
"The VENTANA DP 600 slide scanner is an important tool in the advancement of personalized healthcare. In combination with our innovative AI image analysis algorithms, this solution can help ensure that each patient receives the most effective treatment plan possible," said Thomas Schinecker, CEO of Roche Diagnostics. "It also creates opportunities for better collaboration and remote diagnosis, which can be lifesaving in areas with limited access to pathologists."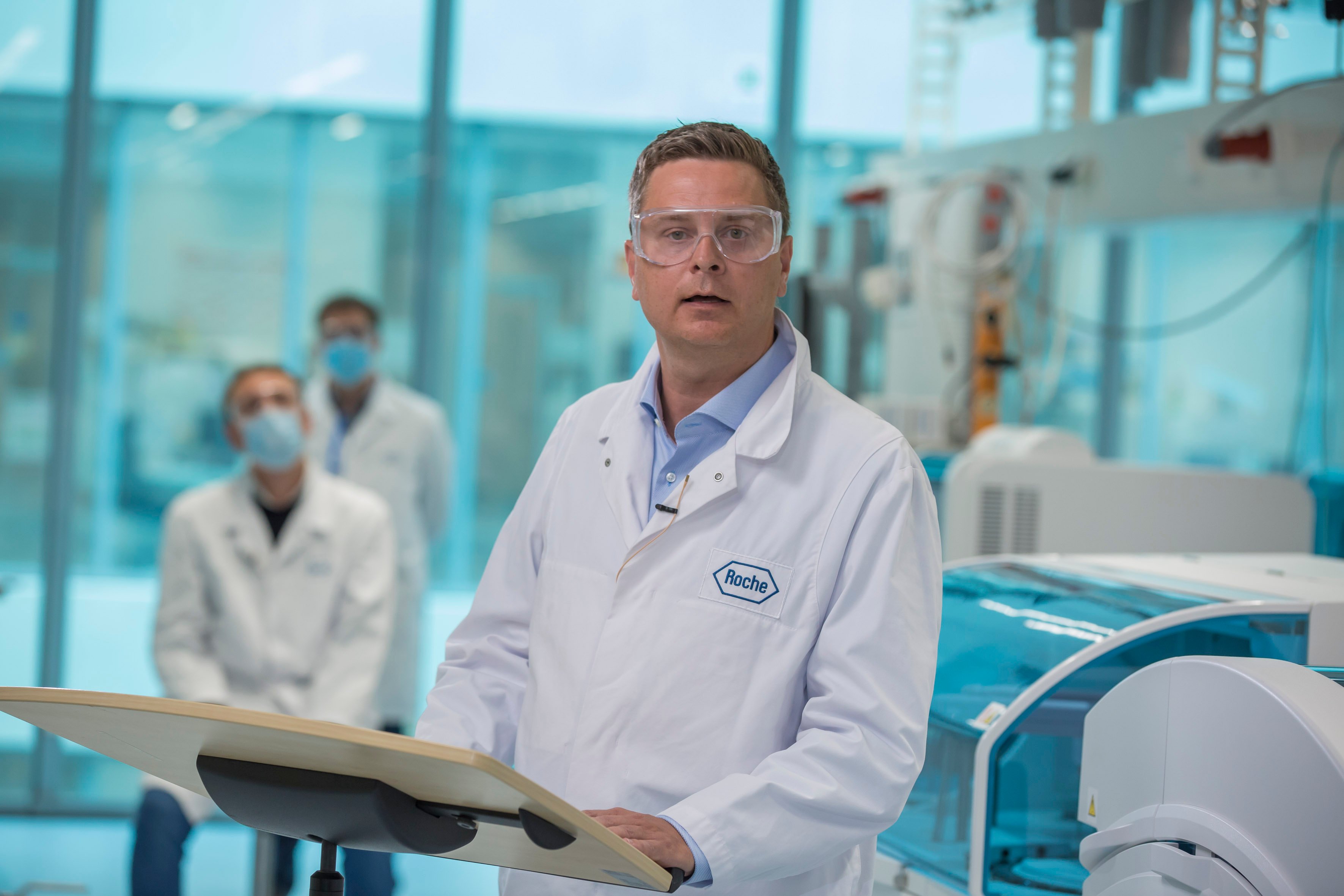 Thomas Schinecker, CEO of Roche Diagnostics. Image courtesy of Roche Diagnostics.
Once the slide scanner captures and converts stained tissue on glass slides to
digital images, these images can be managed, shared, and analyzed by pathologists and can
help determine a cancer patient's treatment.
This new 240-slide scanner, which builds on the success of the 6-slide VENTANA DP 200
scanner, will help anatomic pathology laboratories accelerate the digitalization of their pathology workflow.

Voicebrook's Pathology News Roundup features industry headlines and insights that pathology professionals are talking about. Think we should be covering something in particular?
Send your suggestions to content@voicebrook.com