CAP and ASCO Publish Updated Breast Cancer Guideline
The College of American Pathologists (CAP) and the American Society of Clinical Oncology (ASCO) have updated the guideline for estrogen and progesterone receptor (ER/PgR) testing in breast cancer, which results in doctors being able to better identify patients who are likely to benefit from treatment.
The updated guideline, available in an early online release from the Archives of Pathology & Laboratory Medicine and Journal of Clinical Oncology, reaffirms much of the original guidance and has more specific recommendations for handling and reporting cases with low ER expression.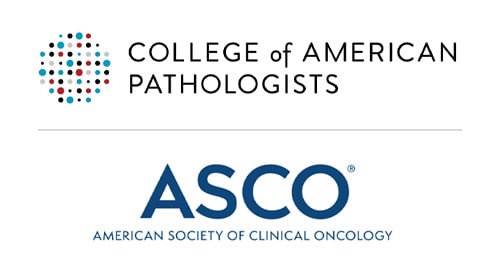 Globally, more than 1 million women are diagnosed annually with breast cancer, and receptor testing conducted on their biopsies typically shows that approximately eight in 10 of these women have ER-positive breast cancer. Well-performed tests are essential to identify those patients who could benefit from endocrine therapy. And more broadly, hormone receptor status can be valuable for tumor classification and other factors that inform treatment.
In a notable change, cases with 1 to 10 percent of cells staining for ER expression will now be reported as ER-low positive. Pathology reports for these cases should include a recommended comment that acknowledges the more limited data on endocrine responsiveness in this group. Also in such cases, pathologists should report the status of internal controls, with a special comment for specimens that lack internal positive controls.
"We now have more standardized recommendations for these cases." -Dr. Antonio Wolff, Project Co-Chair
The new guideline also recommends that laboratories establish specific standard operating procedures to ensure the validity of ER-low positive or ER-negative results and their interpretation. Correlation of ER staining with the histologic features, and attention to other standard quality control measures, is also recommended, including additional steps to assess unusual or discordant results.

Are Teens Getting Pap Tests They Don't Need?
January is Cervical Cancer Awareness month, and fortunately most women know that a Pap smear is the most effective way to screen for the disease. The Pap test is important because the pathologist can identify cells that are not yet cancerous, but have the potential to become cancer.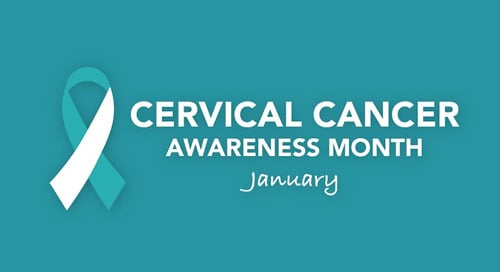 But a new study by a team of researchers at the Centers for Disease Control and Prevention (CDC) says more than a million young women had unnecessary cervical screenings from 2011 to 2017.
The CDC has recommended in the past decade that cervical cancer examination should start at age 21, or within three years from a female's first sexual intercourse. Current guidelines by the U.S. Preventive Services Task Force, the American Cancer Society, and the American College of Obstetricians and Gynecologists do not recommend cervical cancer screening for women under 21. They do not recommend performing pelvic examinations in women who have no symptoms who are not pregnant.
"This analysis found that more than half of BPEs (bi-manual pelvic examinations) and almost three-quarters of Pap tests performed among young women aged 15 to 20 years during the years 2011 through 2017 were potentially unnecessary, exposing women to preventable harms. The results suggest that compliance with the current professional guidelines regarding the appropriate use of these examinations and tests may be lacking," the researchers concluded in the study.

Improving Brain Cancer Diagnosis with AI
Time is of the essence in the operating room, and traditionally neurosurgeons have to wait for pathology to do a tissue diagnosis while patients wait on the operating table. An abstract in the journal Nature Medicine suggests a new system can allow surgeons to quickly see diagnostic tissue and tumor margins in near-real time, without the need for a pathology lab.
Authors Todd Hollon, M.D., a chief neurosurgical resident at Michigan Medicine, and Daniel Orringer, M.D., an associate professor of neurosurgery at NYU Langone Health, describe a two-part approach to improving diagnostic accuracy and efficiency in the surgical setting.
"This is the first prospective trial evaluating the use of artificial intelligence in the operating room," Hollon told Michigan Medicine's Health Lab blog. "We have executed clinical translation of an AI-based workflow."
Hollon and Orringer report on the most recent application of a technique called stimulated Raman histology (SRH), developed at Michigan Medicine to rapidly generate images of tumor tissue at the bedside. This means neuropathologists can review the images without the need for a pathology lab, eliminating the long wait time needed for traditional processing, staining, and interpretation.
According to the Health Lab blog, "The researchers also used an artificial intelligence algorithm called a deep convolutional neural network to learn the characteristics of the ten most common types of brain cancer and predict diagnosis. Surgeons are provided with a diagnostic prediction within minutes at the bedside with accuracy comparable to that of the conventional method."

Voicebrook's Pathology News Roundup features industry headlines and insights that pathology professionals are talking about. Think we should be covering something in particular?
Send your suggestions to content@voicebrook.com
---