How Has COVID Impacted Your Practice?
The College of American Pathologists (CAP) is surveying pathologists about how COVID-19 has affected their laboratories. Data from this survey will be used to inform CAP leaders, policymakers, and government regulators of the economic and personal challenges that COVID-19 presented to pathologists.

The CAP is surveying all board-certified pathologists from January 27 through February 9 to see the economic and testing impact from the COVID-19 pandemic. The survey will measure the effects of COVID-19 pandemic on pathologists, their practices, and laboratories and informs CAP's advocacy strategy. Additionally, the CAP wants to know if laboratories can meet the CMS 2-day testing turnaround time requirement and understand if laboratories can access adequate supplies and staffing for COVID-19 testing.

All board-certified pathologists, including CAP members, will receive an email on January 27 to participate in the survey. Participation is vital, as the CAP can then fully understand the gravity of COVID-19 on laboratories and testing. All participants will receive a $5 Amazon gift card. All information will be treated as confidential and will not be associated with individuals or with their practice/group.

What We're Reading: A Postmortem Portrait of the COVID-19 Pandemic
An Early Online Release from The Archives of Pathology & Laboratory Medicine takes a comprehensive look at the data gleaned from autopsies on COVID-19 patients.
"A Postmortem Portrait of the COVID-19 Pandemic: A Large Multi-Institutional Autopsy Survey Study" represents the largest compilation to date of clinical and postmortem data from decedents with COVID.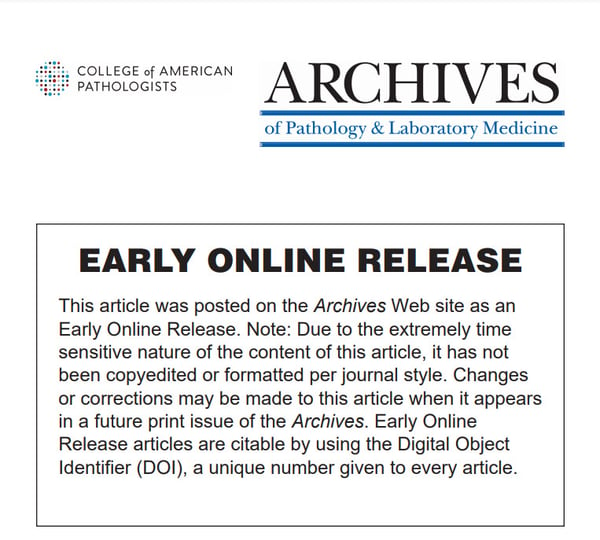 The study includes comprehensive data from 135 autopsy evaluations of COVID-19-positive decedents, including histologic assessment. Postmortem examinations were performed by 36 pathologists at 19 medical centers or forensic institutions in the United States and Brazil.

Reduced Rates to Publish in AJP
The COVID-19 pandemic has had a significant impact on research articles and journal publications. The pandemic slowed down (and sometimes completely shut down) work in laboratories all over the world, reducing the number of submissions to publications like The American Journal of Pathology (AJP), the official journal of the American Society for Investigative Pathology (ASIP).
Despite those challenges, the AJP has exciting news to announce for 2021. Beginning with the January issue, page charges for those who are in the ASIP Regular member category will be significantly reduced. Corresponding or co-corresponding authors who are Regular members will be charged $99 per page, down from the previous member rate of $185 per page. Open Access charges also have been decreased substantially for both ASIP members and nonmembers.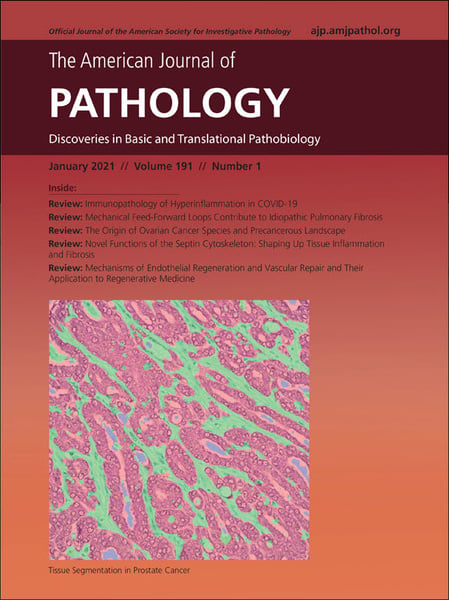 These charges will be applied to Regular Articles, Short Communications, and Biological Perspectives/Perspectives. Review and Mini-Review articles, as well as invited Commentaries and Guest Editorials, are published at no cost to the author, regardless of member status. Publication charges are per page, whereas open access fees are per article. So, get out there and submit your science!

Voicebrook's Pathology News Roundup features industry headlines and insights that pathology professionals are talking about. Think we should be covering something in particular?
Send your suggestions to content@voicebrook.com
---