Hybrid Microscope Could Bring Digital Biopsy to the Clinic
By adding infrared capability to the ubiquitous, standard optical microscope, researchers at the University of Illinois at Urbana-Champaign hope to bring cancer diagnosis into the digital era.
Pairing infrared measurements with high-resolution optical images and machine learning algorithms, the researchers created digital biopsies that closely correlated with traditional pathology techniques and also outperformed state-of-the-art infrared microscopes. According to the Illinois News Bureau, these computational "stains" are made without adding any dyes or chemicals to the tissue sample.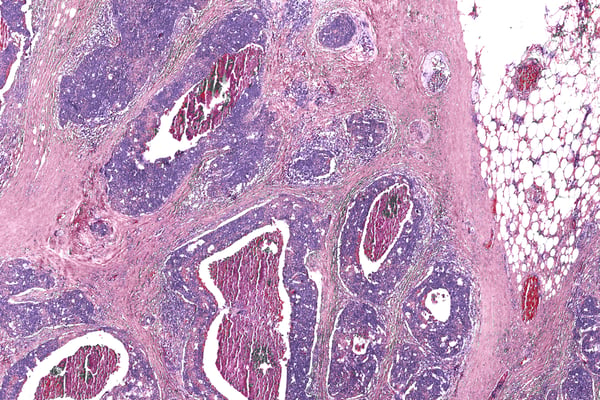 Image Courtesy of Rohit Bhargava
Led by Rohit Bhargava, a professor of bioengineering and the director of the Cancer Center at Illinois, the group published its results in the Proceedings of the National Academy of Sciences.
"The advantage is that no stains are required, and both the organization of cells and their chemistry can be measured. Measuring the chemistry of tumor cells and their microenvironment can lead to better cancer diagnoses and better understanding of the disease," Bhargava said. "For more than a century, we have relied on adding dyes to human tissue biopsies to diagnose tumors. However, the shape and color induced by the dye provide very limited information about the underlying molecular changes that drive cancer."
Bhargava's group developed its hybrid microscope by adding an infrared laser and a specialized microscope lens, called an interference objective, to an optical camera. The infrared-optical hybrid measures both infrared data and a high-resolution optical image with a light microscope. Using these "off-the-shelf" components, Bhargava says other clinics can easily build their own microscope or upgrade an existing microscope.

Dr. Chen Liu Appointed the Brady Professor of Pathology
Yale University welcomes a new Brady Professor of Pathology, effective March 1st. Dr. Chen Liu was also named chair of the Department of Pathology at Yale School of Medicine and chief of pathology at Yale New Haven Hospital.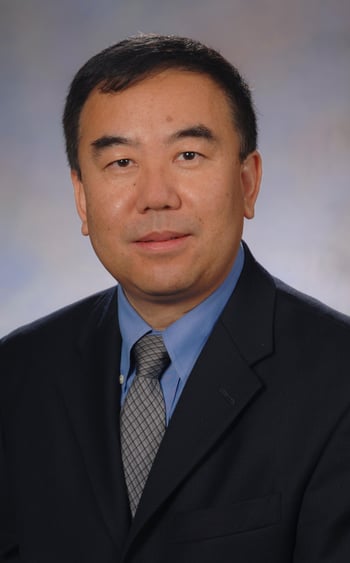 Dr. Chen Liu, M.D., Image Courtesy of Yale University
Dr. Liu is an expert in viral hepatitis, liver cancer immunotherapy, graft-versus-host disease, and cancer epigenetics. His research team has made significant contributions to the understanding of virus or alcohol-induced carcinogenesis, cancer biomarker discovery, and novel therapies using small molecules and immunotherapy. His research work has been continuously funded by the National Institutes of Health and other agencies. He has published more than 240 peer-reviewed articles and book chapters, and holds five patents and pending applications. As a gastrointestinal and liver pathologist, he provides expert consultations for both adult and pediatric patients.
Dr. Liu was most recently professor and chair of pathology, immunology, and laboratory medicine at New Jersey Medical School and at Robert Wood Johnson (RWJ) Medical School at Rutgers University, where he chaired the Center for Dermatology. He also was chief of service at University Hospital in Newark and RWJ University Hospital in New Brunswick and chief of the Division of Oncological Pathology at the Rutgers Cancer Institute of New Jersey.

Duke: Largest Study of Mesothelioma in Women
Women diagnosed with peritoneal mesothelioma were ten years younger on average than those with pleural mesothelioma, according to a recent case study at the Duke University Medical Center.
It was the largest study of women with mesothelioma at a single institution that included histopathology, survival, exposure, demographics and objective markers (asbestosis, fiber analysis, and parietal pleural plaques).
"We did not expect that much of an age difference between those with pleural and those with peritoneal mesothelioma," Dr. Elizabeth Pavlisko, lead author and assistant professor of pathology at Duke University Medical Center, told The Mesothelioma Center at Asbestos.com. "Household contact also stood out in the study."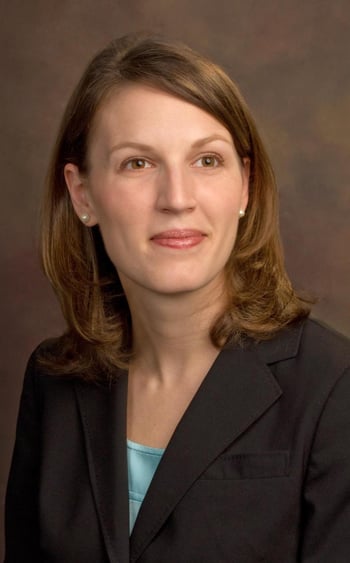 Dr. Elizabeth Pavlisko, M.D., Image Courtesy of Duke University
More than half of the cases were exposed to asbestos — the primary cause of mesothelioma — by household contact, typically from a family member with industrial or occupational exposure.
The American Journal of Surgical Pathology published the report online in late 2019. The printed version of the study will appear in the March issue of the journal. The study included 354 cases of malignant mesothelioma and was a continuation of an ongoing study of women with this rare and aggressive cancer.

Voicebrook's Pathology News Roundup features industry headlines and insights that pathology professionals are talking about. Think we should be covering something in particular?
Send your suggestions to content@voicebrook.com
---