2020 Pathologists Leadership Summit
Registration is open for an event hosted by the College of American Pathologists (CAP) that seeks to equip pathologists with tools to grow their influence. The Pathologists Leadership Summit is an exclusive opportunity for CAP members to elevate leadership skills, take action, and be more effective advocates for positive change.
Scheduled for May 2-5, 2020 in Washington, D.C., the Pathologists Leadership Summit helps pathology professionals learn skills to better manage their practice, be leaders in their specialties, and establish and maintain relationships with the legislators who make decisions that affect pathologists.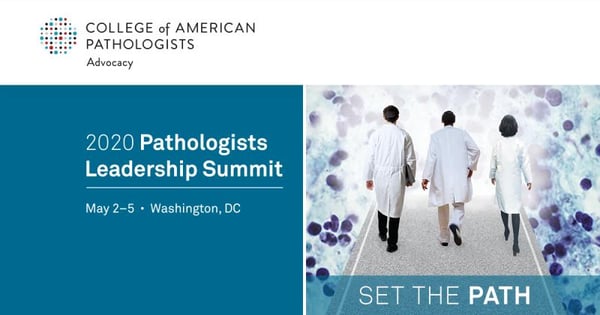 The summit agenda includes the House of Delegates spring meeting, where CAP members can connect with leaders to help shape their specialty's position on key issues, as well as participate in the Candidate Forum for the CAP Board of Governors. The meeting is followed by sessions on emerging technologies and practice management. Attendees may also participate in Hill Day, where CAP actively engages in the legislative and regulatory arenas on the critical issues facing pathology and laboratory medicine.
There is no fee to attend the summit, which includes CME credits. Visit the Pathologists Leadership Summit website for more information and to view the full agenda. Be sure to register soon.

Remembering Pathologist Dr. David Grignon
Dr. David Grignon, Centennial Professor and vice chair for clinical programs in the Department of Pathology and Laboratory Medicine at Indiana University, died January 28 at the age of 64.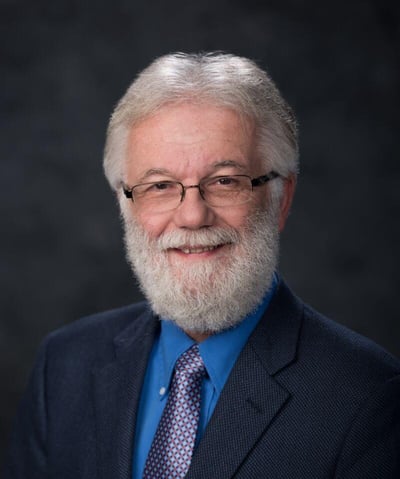 Dr. David Grignon, M.D.
Dr. Grignon was a founding member and recent past-president of the International Society of Urological Pathology. The society called him "one of a few giants of late 20th century and early 21st century urological pathology" and awarded him the 2016 Koss Medal for lifelong contributions to the field.
"He was an excellent human being and a gifted mentor that made a difference in his work, in the lives of many trainees and in the field of #gupath," the Indiana Association of Pathologists said in a tweet. "To honor his legacy, the Indiana University pathology program will establish the David Grignon Award, which will be given annually in recognition of excellence in teaching by a resident and to emphasize teaching as an important area in residents' daily lives."
According to Wayne State University, where Dr. Grignon once served as chair of the Department of Pathology, Grignon published 350 research/review articles and numerous book chapters. He is an author or editor of five books, and presented more than 300 invited lectures and courses nationally in five continents and 30 countries. He also directed numerous courses for all the major organizations in pathology, including the American Society for Clinical Pathology, the College of American Pathologists, the International Academy of Pathology, and the United States and Canadian Academy of Pathology.

NantHealth and NantOmics: AI-Based Machine-Learning Digital Pathology Software for Lung Cancer
NantHealth and NantOmics presented a novel artificial intelligence platform for aiding pathologists in image-based lung cancer subtyping in late January, at the Society for Imaging Science and Technology's International Symposium on Electronic Imaging 2020. This machine vision software platform accurately subtypes lung cancer pathology and achieves high concordance with analysis performed by trained medical pathologists.
An initial report of the AI technology was presented at the American Association for Cancer Research (AACR) and the International Association for the Study of Lung Cancer (IASLC) International Joint Conference in mid-January. The study entitled, "Tumor-infiltrating lymphocytes (TILs) found elevated in lung adenocarcinomas (LUAD) using automated digital pathology masks derived from deep-learning models" concluded that despite lower overall TMB (tumor mutation burden) and lymphocyte levels, there exists a subset of lung cancers with very high infiltrating lymphocyte counts.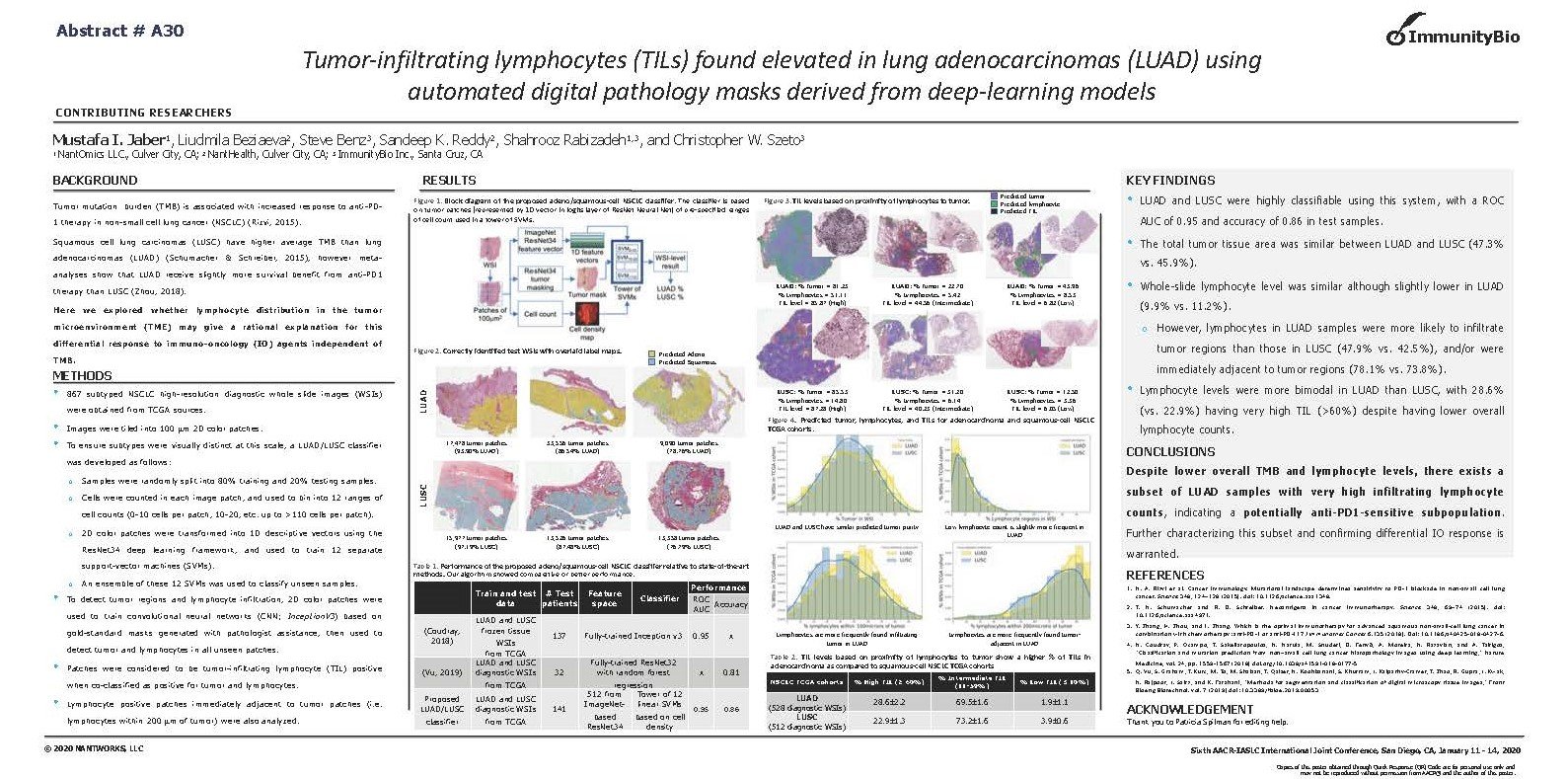 Derived from deep-learning models, together, the findings demonstrate a novel AI-based method for subtyping lung cancer pathologies which impacts treatment options for patients and improved methods of identifying tumor infiltrating white cells found elevated in lung cancer.
"Our goal was to develop a scalable remote cloud-based diagnostic imaging system, a NORAD of pathology diagnosis so to speak. -Dr. Patrick Soon-Shiong, NantHealth
"Accurately identifying and quantifying tumor-infiltrating white cells is extremely important for prognosis and treatment decisions in this era of personalized medicine, yet it currently requires manual review of whole slide images by medically trained pathologists, and incurs significant delays and cost," explained Dr. Patrick Soon-Shiong, M.D., Chairman and CEO of NantHealth. "Our goal was to develop a scalable remote cloud-based diagnostic imaging system, a NORAD of pathology diagnosis so to speak. To accomplish this, machine vision of digitally transmitted images of tumor tissue would facilitate a scalable cloud-based infrastructure, with an image patch-based, automated system to classify cancers by their immune status."

Voicebrook's Pathology News Roundup features industry headlines and insights that pathology professionals are talking about. Think we should be covering something in particular?
Send your suggestions to content@voicebrook.com
---