The College of American Pathologists' (CAP) new evidence-based clinical practice guideline, "Laboratory Detection and Initial Diagnosis of Monoclonal Gammopathies," establishes recommendations that pathologists and clinicians can implement to better manage testing and improve the accurate diagnoses of patients with monoclonal gammopathies (MGs). The guideline was published August 4, 2021, as an early online release in Archives of Pathology & Laboratory Medicine.
MGs encompass a wide variety of patient conditions that can range in severity from the asymptomatic Monoclonal Gammopathy of Undetermined Significance (MGUS) to the potentially life-threatening Multiple Myeloma. The complex cascade of laboratory testing to diagnose patients with MGs has been shown to vary widely across medical teams, and such variability can spur inconsistent or poor outcomes.
"We found that with the addition of a few significant easy steps in the guideline, most laboratories will be able to provide a comprehensive, standardized initial workup for MGs, which will improve the quality of their results and reduce the marked variability in testing methods," said M. Qasim Ansari, MD, FCAP, a co-chair of the CAP-assembled expert panel that developed the guideline.
"Another valuable finding is how the straightforward implementation of both serum protein electrophoresis (SPEP) and serum free light chain testing (sFLC) for the initial sample dramatically improves detection of MGs that only, or mainly, express monoclonal free light chains," said guideline co-chair David F. Keren, MD, FCAP.
Additionally, the guideline recommendations detail information that should be included in the laboratory order, tests that should not be ordered, and quantitative levels that should be reported in recommended assays.
With a goal of ensuring that even small labs with limited resources are able to follow the guidance, four medical societies collaborated with the CAP to develop the guideline: the American Association for Clinical Chemistry (AACC); the American Society for Clinical Pathology (ASCP); the American Society of Hematology (ASH); and the International Myeloma Working Group (IMWG).
To help the medical community implement the guideline, the CAP provides related resources, including a summary of recommendations, a teaching presentation, FAQs, and an algorithm, available at no cost on cap.org.

Dr. Theodore (Ted) Beals passed away on August 19, 2021 at the age of 87. Beals was a long-time member of the University of Michigan and the Department of Pathology. He began his academic career as an undergraduate at U-M and went on to obtain a master's degree from UM Rackham Graduate School in 1961 and graduated from the University of Michigan Medical School in 1966. This was followed by a one-year internship at University Hospital and a four-year residency in pathology. At the completion of his training in 1971, he joined the faculty of the Department of Pathology as an Instructor in Pathology and was appointed as Assistant Chief of the Pathology Service at the Ann Arbor Veteran's Affairs Hospital (AAVAH). He was promoted to Assistant Professor of Pathology in 1986 and to Chief of Pathology Service at the AAVAH in 1987, where he remained until his retirement in 2001.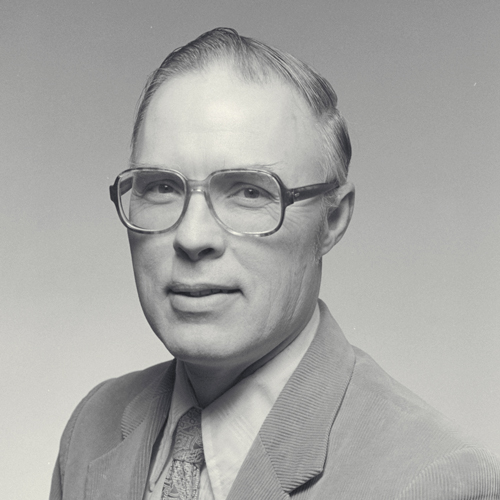 According to a tribute on the University of Michigan website, Beals made a remarkable achievement in 1992 when presented with a challenge by the Department of Health and Human Services. HHS had mandated that every laboratory testing site that performed cytopathology (Pap) testing smears must undergo regular proficiency testing of individuals, both pathologists and cytotechnologists, who perform these tests. In addition, the Department of Veterans Affairs was mandated by Congress to develop regulations equivalent to or more stringent than those mandated by DHHS. No instructions or guidance were provided, and no major professional groups or individual states were able to come up with a means to implement these mandates. Even the Centers for Disease Control deemed it too difficult.
Beals, however, found a way to develop and implement the VA's and the nation's first cytopathology proficiency glass slide testing program that covered not only female Pap smears, but also cytology specimens for male patients. For this achievement, the VA awarded him the Honor Award for Exceptional Contributions. In the award documents, it states, "Despite all challenges, Dr. Beals persisted with his design, and the VA is proud to announce that his program will be implemented in August 1994 throughout the VA medical care system. The impact will be widely felt, as VA will be the only hospital system in the U.S. that monitors the quality of diagnostic cytopathology testing for both male and female patients… Dr. Beals has made a remarkable contribution, assisting and complementing VA's renewed emphasis in providing total gynecologic services for women veterans."
The testing program developed by Dr. Beals was the model used in developing similar programs across the United States.
An upcoming CAP roundtable titled "Changing Landscape of Pathology Practice" will provide information from practicing pathologists on the major economic and practice management changes occurring in pathology.
Scheduled for September 9, 2021 at 10:00 a.m. (CST), the discussion will include the changes to structure of practice (employed vs. private practice) and the regulatory, economic, and political factors that have shaped the current landscape. Participants will gain perspective on how to approach a new job or a job change in pathology.
Presenters include:
Karim E. Sirgi, MD, MBA, FCAP, Chair, Practice Management Committee
Patrick Wilson, MD, FCAP, Advisor, Practice Management Committee
Chiraag Gangahar, MD, FCAP, Member, Practice Management Committee
Guillermo G. Martinez-Torres, MD, FCAP, President North Shore Pathologists, SC
Vivek Khare MD, FCAP, Chairman and Chief Executive Officer Delta Pathology

Voicebrook's Pathology News Roundup features industry headlines and insights that pathology professionals are talking about. Think we should be covering something in particular?
Send your suggestions to content@voicebrook.com