Path Assist Day 2022: There was a whole lot of love and appreciation shown to pathologists' assistants during Pathologists' Assistants Day 2022!
Many pathology departments took to social media on April 14 to honor their PAs and highlight their work.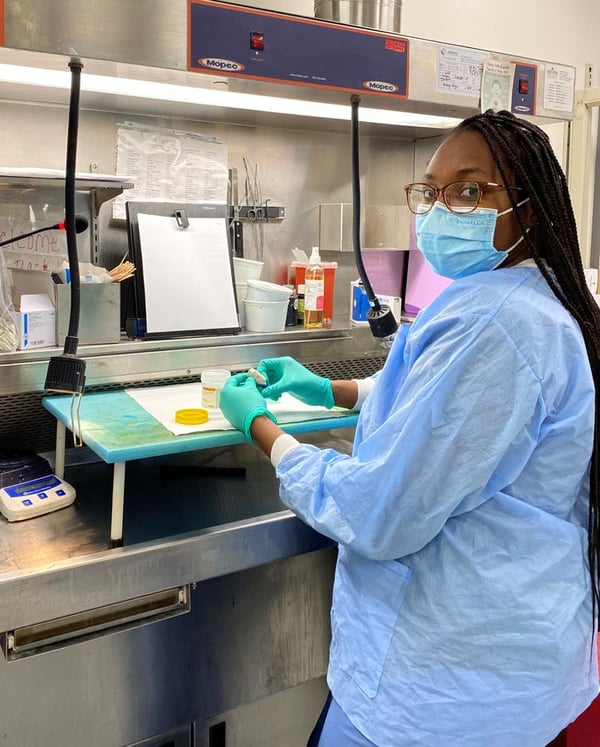 Image courtesy of Tampa VA
"Our Pathologists' Assistants provide surgical and autopsy pathology services and are a critical part of our team caring for Tampa-area Veterans every day," said Tampa VA on Twitter. "We celebrate them this #PathAssistDay!"
The Department of Pathology at Beth Israel Deaconess Medical Center posted a collage of photos on Twitter along with a message of appreciation. "We are extremely lucky to have such wonderful PAs as valuable members of our team."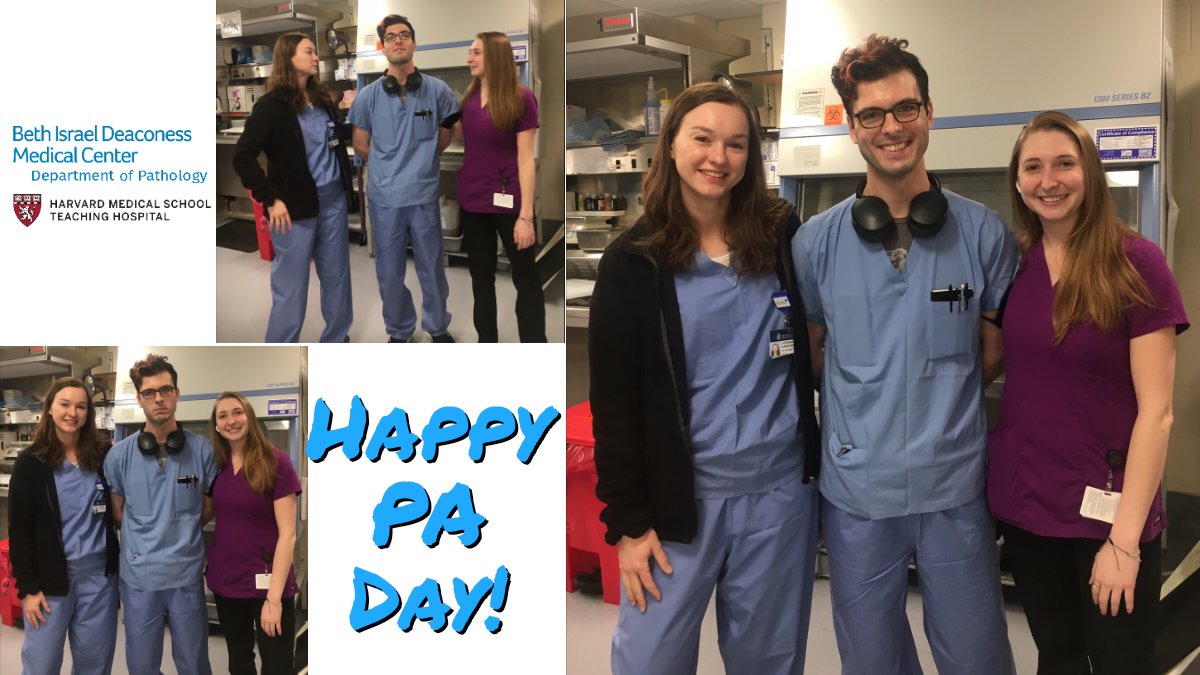 Image courtesy of BIDMC
The Department of Pathology & Laboratory Medicine at University of Rochester Medical Center shared an article that gave a glimpse into the essential work of the pathologists' assistant, as well as a photo of one of their PAs in the lab.
Image courtesy of URMC
"Here is Liz Sharratt, one of our longtime PA's on the job," the department said. "We appreciate our PAs so much. Happy #Pathassistday - you are truly outstanding, in a highly demanding line of work."
Dennis Strenk, a pathologists' assistant at Wisconsin Diagnostic Laboratories and the creator and host of the People of Pathology podcast, wrote a guest post for the Voicebrook blog to celebrate Pathologists' Assistants Day and the 50th Anniversary of the American Association of Pathologists' Assistants.
"Throughout my career, I have worked with many pathologists. I have always felt valued, recognized, and appreciated. I am thankful for that," Strenk wrote. "It is an exciting time to be in pathology, and I think it's even more exciting to be a PA. To my pathologists' assistant colleagues, I hope that you feel the same."

Oversight for Nontraditional Laboratory Testing. With the significant increase in the number of nontraditional testing sites since the COVID pandemic, the College of American Pathologists has urged the Centers for Medicare & Medicaid Services (CMS) to consider the optimal oversight for nontraditional testing sites and point of care testing (POCT). Regardless of where any of the test components are performed, the CAP says laboratories should observe good laboratory practices throughout the total testing process. In addition, the CAP says a new category of testing personnel should be considered for individuals that use POCT devices as a support function to their primary roles and have no formal laboratory training.

The CAP provided its testimony and recommendations on nontraditional testing sites during an April 14 meeting of the Clinical Laboratory Improvement Advisory Committee (CLIAC), which provides recommendations to the CMS on CLIA regulations. Other nontraditional sites that are increasing include distributive testing sites. The CAP asserted that all aspects of clinical laboratory testing performed in a distributive testing model should be regulated under CLIA, including bioinformatics and cloud-based software computing. The CAP further urged CLIAC to recognize bioinformatics facilities (including stand-alone facilities) as subject to CLIA, add personnel requirements for bioinformaticists, and revamp proficiency testing (PT) requirements to test the total testing process.

Pathology in Wartime. If you have a few minutes to spare, check out The Pathologist magazine and read the excellent article by Vladyslav Kropelnytsky, Head of Pathology at the O.O. Shalimov National Institute of Surgery and Transplantology in Kyiv, Ukraine.
The National Institute of Surgery and Transplantation is Ukraine's main center for pancreatobiliary and hepatic pathology.
"...Like everyone else in Ukraine, my life and work changed the day Vladimir Putin started the invasion of my country," Kropelnytsky says. "On the first day of war, I still went into work, but only for half a day. Everyone was in shock."
Kropelnytsky explains how the healthcare system and his daily work have changed since the Russian invasion began. "The most pressing challenge we pathologists are facing right now is the departure of many employees to Western Ukraine," he wrote. "For the first few weeks, there were no technicians in my lab, so doctors were trying to do everything from grossing to block embedding. On the second week of the war, I even drove about 200 tissue blocks to another hospital where they had enough lab technicians to cut them for us."
Read the article in its entirety in The Pathologist.

Voicebrook's Pathology News Roundup features industry headlines and insights that pathology professionals are talking about. Think we should be covering something in particular?
Send your suggestions to content@voicebrook.com