Pathologists Leadership Summit: The 2022 Pathologists Leadership Summit concludes today following four days of advocacy work and skill-building.
The summit offers the opportunity for CAP members to come together to make a positive impact on their profession. It began on Saturday April 30 with the House of Delegates meeting. The meeting focused on payment concerns, as well as artificial intelligence and ethics.
On Sunday, participants took a series of leadership courses to build their knowledge base for both their current and future career challenges. The courses provided insights on what it takes to lead, how to give and receive feedback, and discussion on ethical concerns in pathology.
Panelists discuss the CAP's policy and advocacy agenda on Monday, May 2. Image courtesy of the CAP Advocacy office.
On Monday, the CAP's policy and advocacy agenda took center stage, preparing for Tuesday's Hill Day in which CAP advocates interacted with legislative leaders on Capitol Hill. Hill Day meetings allow representatives to fully understand the concerns and issues affecting pathologists. This year, all Hill Day meetings were held virtually, with the focus on three primary topics: stopping proposed Medicare cuts to pathology services, supporting the PREVENT Pandemics Act to improve the supply chain and develop better future strategies, and to address workforce shortages in healthcare.

CAP Hires DE&I Director. Terri Dickinson-Creasey, Esq. has joined the College of American Pathologists (CAP) as Director of Diversity, Equity and Inclusion. In this newly created role, Dickinson-Creasey will work closely with the CAP Executive Operations team and DE&I advisory group to lead the implementation, tracking, and evolution of the DE&I strategy, as well as contribute her expertise on DE&I trends and best practices. In addition, she will advise leaders on creating and sustaining a more diverse, equitable, and inclusive workplace, and collaborate with colleagues across the CAP to champion those efforts.

"Diversity, Equity, and Inclusion means creating an organizational culture where all people, irrespective of their race, ethnicity, gender, orientation, abilities, etc., can thrive and realize their absolute fullest potential," said Dickinson-Creasey. "The business case for fostering diversity, equity, and inclusion within the workplace notes significant impact to organizational creativity and problem solving, profit maximization, brand perception, and workforce development. Hence, the research supports that diversity is more than a metric to strive for but rather an integral part of strategic business planning. Of course, and perhaps most importantly, we also believe it's the right thing to do."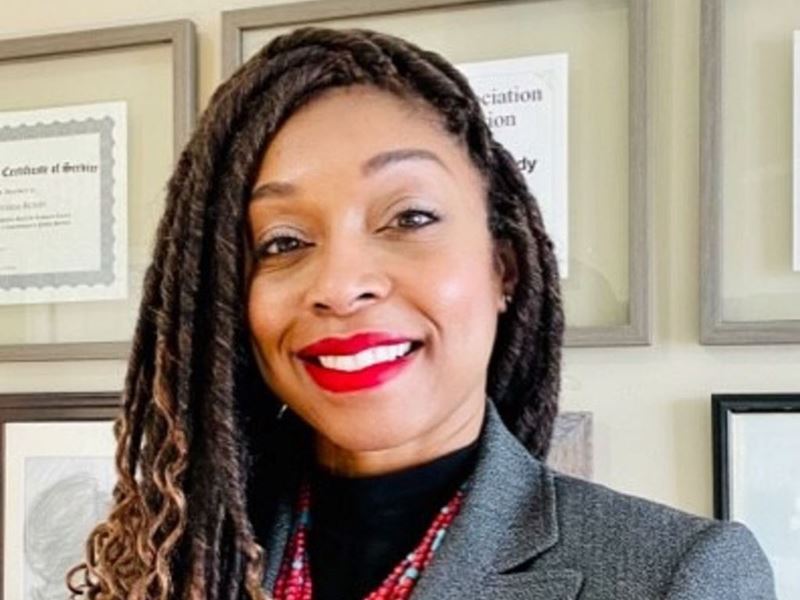 Terri Dickinson-Creasey, Esq.
Throughout her career, Dickinson-Creasey has had many roles supporting diversity, equity, and inclusion. She has presented customer-wide diversity, equity, and inclusion sessions highlighting mental health support for diverse employees, led panels on topics including multi-generational care, culturally competent care, equity in access to care, strategic DEI leadership, and ERG development.
"I look forward to creating more community, fellowship, and opportunities to build relationships across the diverse communities within the organization," Dickinson-Creasey said. "I am also laser-focused on creating more awareness and education around diversity, equity, and inclusion within the workplace to better equip associates to be more intentional about inclusion. Finally, I am very much looking forward to ensuring diversity in our recruitment of new associates as well as ensuring that existing employees have equitable access to growth and development within the CAP."

AI Software for Prostate Biopsy. A new study finds that a uropathologist-level artificial intelligence (AI) system could help make unbiased decisions and improve pathologists' efficiency.
Published April 29 in Modern Pathology, the study authors note that accurate diagnosis and grading of needle biopsies are crucial for prostate cancer management. They looked at an artificial neural network-based, automated, diagnostic software for prostate biopsy, DeepDx® Prostate (DeepDx). Using an independent external dataset, the study aimed to validate the performance of DeepDx at the levels of prostate cancer diagnosis and grading and evaluate its potential value to the general pathologist.
"Overall, DeepDx was capable of making expert-level diagnosis in prostate core biopsies. In addition, its remarkable performance in detecting high-grade Gleason patterns and enhancing the general pathologist's diagnostic performance supports its potential value in routine practice," the authors note.

Voicebrook's Pathology News Roundup features industry headlines and insights that pathology professionals are talking about. Think we should be covering something in particular?
Send your suggestions to content@voicebrook.com