Pathologists Leadership Summit
The Pathologists Leadership Summit concludes today after four days of virtual meetings where College of American Pathologists members come together to drive change in the profession.
This year's event is virtual due to the pandemic, but it still features the meetings and presentations that equip pathology leaders to hone their communication and managerial skills. Attendees draw on content from the House of Delegates, the Engaged Leadership Academy, practice management, and the CAP's federal policy agenda to become a more knowledgeable advocate.


Tuesday, May 4 is Hill Day. @YasmeenButtMD explains why Hill Day is so important for #pathologists. #pathologistslead2021 pic.twitter.com/lr3W2c2JtX

— CAPathologists (@Pathologists) May 4, 2021
Today, May 4, is Hill Day, where pathologists brainstorm with key CAP leaders on Capitol Hill and lobby legislators for for the future of the specialty. Hill Day is an annual CAP event, and pathologists are meeting virtually this year with representatives or senators in Congress to educate them on the health care issues impacting pathology.
Follow along with the events of this year's Summit by checking out
#pathologistslead2021
on Twitter and Instagram.

Power List Nominations Closing Today
Today is the final day to submit nominations for The Pathologist magazine's 2021 Power List.
The Power List is an annual celebration of the movers and shakers in pathology and laboratory medicine.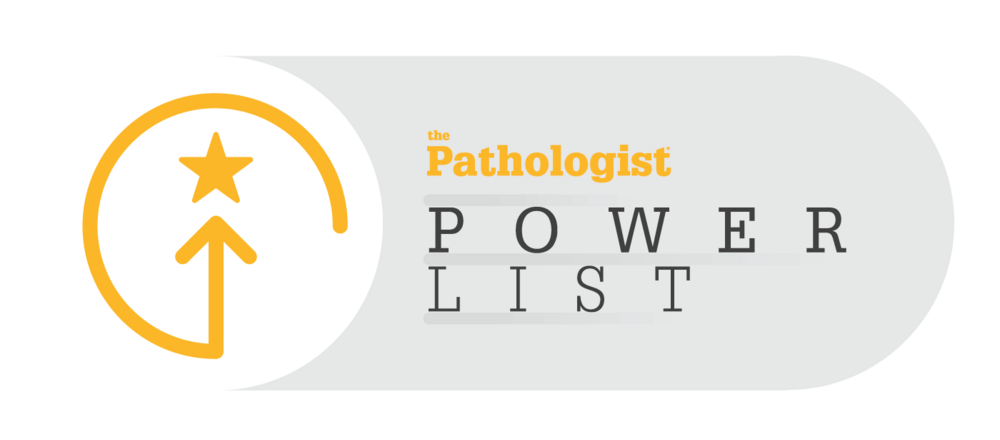 This year, The Power List will recognize those making their mark in six different categories:
Behind the Scenes:

non-pathologist laboratory professionals
In the Wings:

early-career laboratory professionals
Leading Roles:

educators and mentors
In the Spotlight:

outreach and advocacy
Showstoppers:

drivers of discovery
Front(line) and Center:

pandemic heroes
Submit your nomination today before time runs out, and honor one of your laboratory heroes!
What We're Reading: Pandemic Publishing
An article from the editors of The American Journal of Pathology is shedding light on the complications of academic publishing during the COVID-19 pandemic.
In the article "Pathology, Publishing, and a Pandemic," AJP managing editor Emily H. Essex, director of scientific outreach Chhavi Chauhan, and editor-in-chief Martha B. Furie describe how the journal shifted its operations to account for the unique circumstances of the past year.
"As work in laboratories all over the world slowed, halted, or refocused on COVID-19, submissions to the Journal began to drop," the authors write. "Historically, AJP has received around 45 percent of its new manuscripts from Asia, and, as closures were enacted, submissions coming from Japan and mainland China decreased significantly. The effect then rippled out to Europe and the Americas as the pandemic spread. Noticing the decline in submissions, the AJP staff and editors were proactive in reaching out to the ASIP membership, as well as the Journal's social media following, to encourage writing of manuscripts during forced absences from the bench. A call for papers was sent from the Editor-in-Chief in April and resulted in over a dozen proposals for Review articles from ASIP members, as well as several submissions of new research articles."
The AJP staff also noted their pride in expediting the publication of articles that showcase the contributions pathologists have made in building knowledge regarding COVID-19.
AJP has reduced page charges for those who are in the ASIP Regular member category. Corresponding or co-corresponding authors who are Regular members will be charged $99 per page, down from the previous member rate of $185 per page. Open Access charges also have been decreased substantially for both ASIP members and nonmembers.
"We greatly appreciate the patience and flexibility of the authors and reviewers who have supported the Journal throughout this difficult time. We continue to welcome manuscripts related to the molecular and cellular basis of disease from all authors," AJP staff conclude.


Voicebrook's Pathology News Roundup features industry headlines and insights that pathology professionals are talking about. Think we should be covering something in particular?
Send your suggestions to content@voicebrook.com