COVID-19 Update: CAP to Delay Some Lab Inspections
In light of global efforts to contain the impact of the coronavirus (COVID-19), the College of American Pathologists (CAP) has postponed all scheduled and requested laboratory inspections in select countries until at least May 1, 2020. This temporary delay is currently limited to:
China
South Korea
Japan
Taiwan
Italy
For now, CAP is not delaying any inspections in the United States.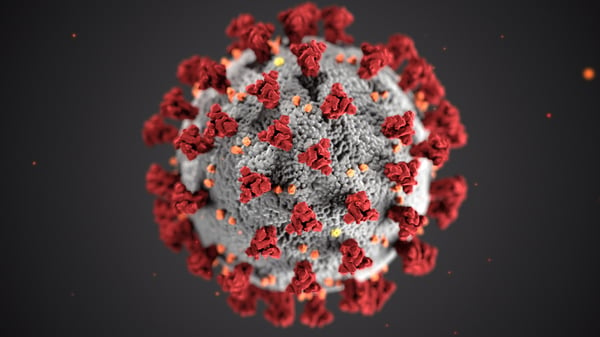 Illustration of ultrastructural morphology exhibited by coronaviruses. Image courtesy of the CDC.
In a statement, CAP explains that this list is subject to change depending on the scope of the outbreak. During this time, impacted laboratories will remain CAP-accredited. Additionally, to maintain quality and safety CAP recommends that impacted laboratories continue proficiency testing (PT) participation and follow all CAP requirements.
"Your health and safety is of utmost importance to us during this time of uncertainty with the coronavirus outbreak and we are continuing to monitor the situation." -CAP
CAP says that inspectors are under no obligation to perform a lab inspection if they have concerns about air travel. Additionally, if a laboratory is uncomfortable with having an assigned inspection team from a location with a higher incidence of COVID-19 (such as California, New York, or Washington state), or if a healthcare organization is restricting access, management is asked to contact CAP for reassignment requests.

AAAS Lifetime Mentor Award:

Dr. Angela

Wandinger-Ness

Dr. Angela Wandinger-Ness received the 2020 Lifetime Mentor Award presented by the American Association for the Advancement of Science, at the association's 186th annual meeting in February.

Dr. Wandinger-Ness is the associate director for education, training and mentoring at the University of New Mexico Comprehensive Cancer Center and endowed professor in the UNM School of Medicine's pathology department.

The AAAS Lifetime Mentor Award honors researchers who, for 25 years or more, have positively impacted the atmosphere of a department or institution by mentoring students from communities that are underrepresented in STEM fields, such as women, people with disabilities, and African American, Native American and Hispanic men.

For nearly three decades — seven years at Northwestern University and 20 years at UNM — Dr. Wandinger-Ness has shown dedication to increasing the diversity of students pursuing doctoral studies in pathology and developing the skills necessary for her trainees to become successful scientists and effective mentors in their own right.

Through her research and publications on GTPase enzymes and their potential as drug targets for treating cancer, Dr. Wandinger-Ness has engaged dozens of underrepresented minority trainees, including 15 bachelor's and master's students who have gone on to earn doctorate degrees, 26 Ph.D. students and 53 postdoctoral fellows. In all, she has mentored approximately 270 scientists.

She also directs two training programs at UNM that are funded by the National Institutes of Health. One of the initiatives provides Native American high school students and undergraduates with cancer research experiences, while the other builds the teaching and mentoring skills of women and underrepresented minority postdoctoral fellows.

CAP Cancer Protocol Updates
CAP's February 2020 release of the updated Cancer Protocols, Biomarker Reporting Templates, and electronic Cancer Checklists (eCCs) also included an all-new Reporting Protocol for the Examination of Gross Autopsy of Adult Decedents.
These tools cast a wide net, enabling rapid, clear, and precise laboratory information sharing across the continuum of care. The CAP library of services, partnerships, and educational offerings is growing geometrically to keep pace with increased incidence of cancer and rapidly emerging targeted therapies for diagnosis and management.
The current release features updates to 47 CAP Cancer Protocols and 86 eCC templates. The updates incorporate new standards from such collaborators as the World Health Organization (WHO), International Federation of Gynecology and Obstetrics, American Society of Clinical Oncologists (ASCO), American Joint Committee on Cancer, and American College of Surgeons Commission on Cancer, as well as edits based on feedback from end users. Substantive changes in this release include those prompted by an ASCO/CAP update to the guideline on estrogen and progesterone receptor testing in breast cancer related to low-positive estrogen receptor status. The 2019 WHO histologic type updates that affect protocols for breast and gastrointestinal tumors prompted additional significant edits.
The new rigorous autopsy reporting template is suited to hospital use. The autopsy is a powerful learning tool, says Dr. Jody E. Hooper, MD, FCAP, and the learning is not necessarily about encountering something unexpected but also about delineating a disease and understanding what it does.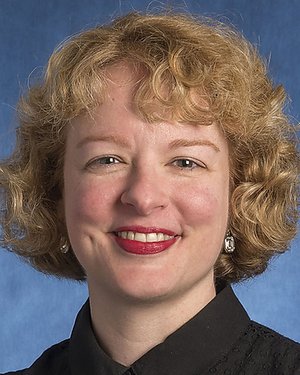 Jody E. Hooper, MD, FCAP, Image Courtesy of Johns Hopkins Hospital
"If I do an autopsy of a cancer patient," Dr. Hooper says, "I am looking to determine what kinds of infections they had, the effect of their treatment, why they died today as opposed to next week" — concerns directly tied to the care of future patients. "Having a template for grossing does not mean the death of description," Dr. Hooper adds, "It means bringing the immediacy back. And this is a tool that's going to evolve."
CAP is also evaluating an electronic version of the adult autopsy protocol that would function like the eCCs within pathologists' laboratory information system (LIS) workflow.

Voicebrook's Pathology News Roundup features industry headlines and insights that pathology professionals are talking about. Think we should be covering something in particular?
Send your suggestions to content@voicebrook.com
---