ACSP's 40 Under Forty Awards
Congratulations to the 2021 American Society for Clinical Pathology's 40 Under Forty honorees! The 40 Under Forty program recognizes members under the age of 40 for their achievements and leadership qualities that are making an impact on pathology and laboratory medicine.
Forty pathologists, laboratory professionals and residents are chosen annually through an application or nomination process. The program has recognized worthy members of the laboratory team both nationally and internationally. From the 40 Under Forty honorees, five individuals are selected as the 40 Under Forty Top Five through a combination of public voting and committee selection.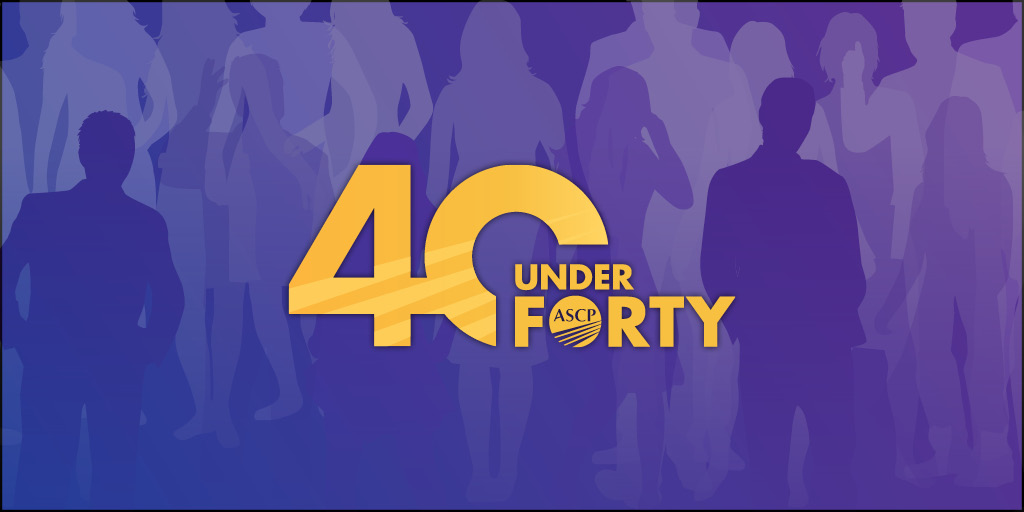 A committee of ASCP pathologists, laboratory professionals, and resident members evaluates candidates based on their accomplishments, experience, leadership skills, and their dedication to innovation in the field of laboratory medicine and pathology.
This year's 40 Under Forty cohort will also participate in the Career Ambassadors or Pathology Ambassadors programs.
After the 40 Under Forty are announced, public voting and committee selection determine the Top Five. The Top Five winners receive a stipend to attend the ASCP 2021 Annual Meeting. Be sure to vote for the Top Five by July 16, 2021.

What We're Reading: Supporting Trans Patients
During Pride Month in June, many folks are looking for ways to meaningfully support and promote the LGBTQ+ community. Have you stopped to consider how the pathology field can be part of that mission? There's a great read in the current issue of The Pathologist magazine.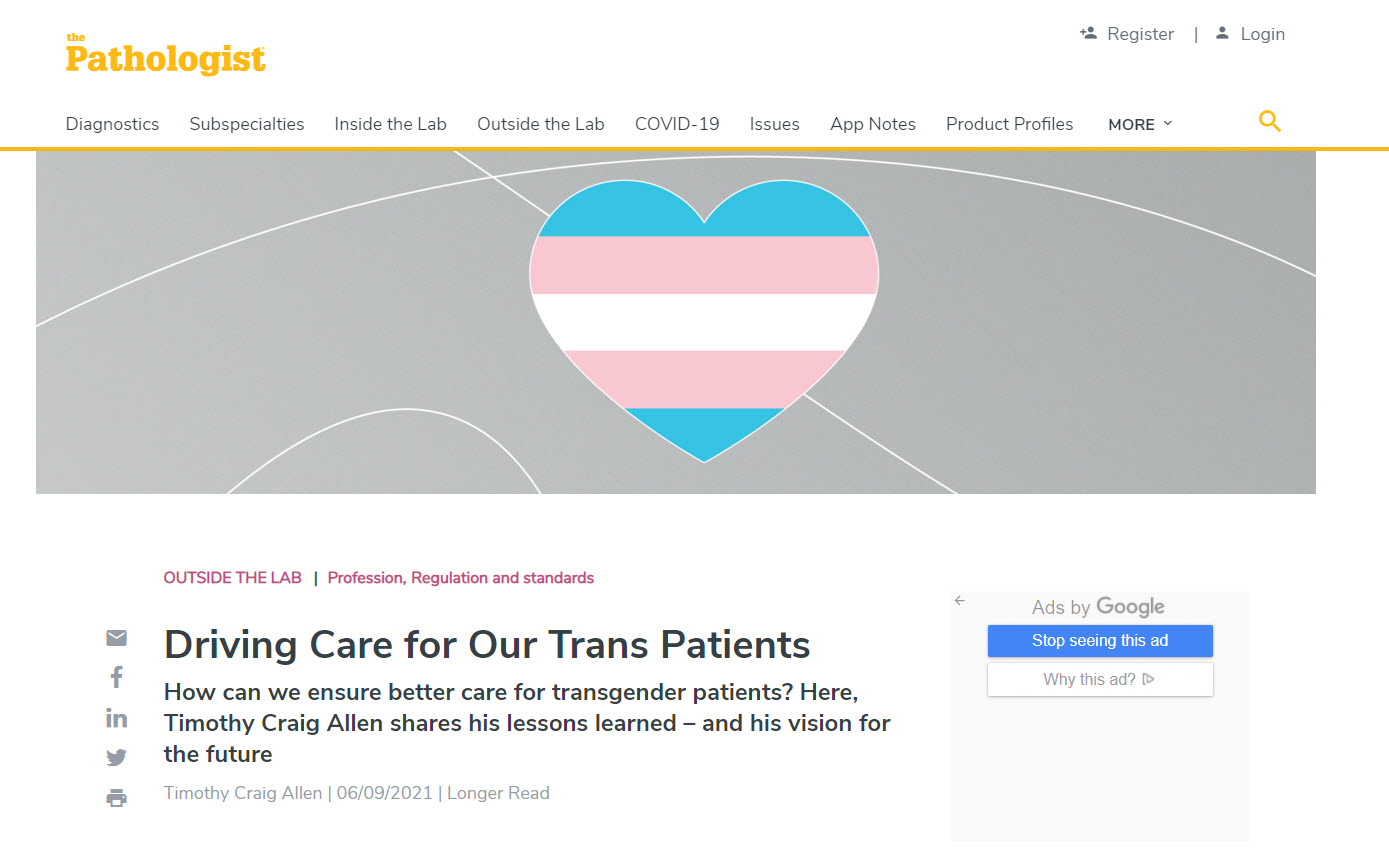 In "Driving Care for Our Trans Patients," editor Michael Schubert interviews Dr. Timothy Craig Allen, Professor and Chair of the Department of Pathology at The University of Mississippi Medical Center. The result is a thought-provoking conversation about the unique needs of trans patients and the steps that must be taken to ensure equitable health care.
Global Pathology Education Award
In an effort to improve global health by increasing the exchange of information and the science of pathology, the CAP Foundation has developed the Global Pathology Education Award. This award supports online attendance at CAP21 Virtual (September 25–28, 2021) for international pathologists practicing in medically under-resourced areas around the globe. The College of American Pathologists' annual meeting provides continuing education in all pathology specialties taught by world-class experts.

Who's eligible? Physicians practicing the specialty of pathology in medically under-resourced countries as identified by the World Health Organization (WHO) are invited to apply. Those in a pathology residency training program are not eligible for this award. Applicants should have authorization from their institution to attend CAP21 meeting sessions.
To learn more and apply by the July 31 deadline, visit the CAP Foundation's website.

Voicebrook's Pathology News Roundup features industry headlines and insights that pathology professionals are talking about. Think we should be covering something in particular?
Send your suggestions to content@voicebrook.com