CAP Committee Applications
The application period for 2022 CAP committee appointments is now open. Participating in a council or committee is a great way to be part of the CAP community. With over 60 committees, project teams, and member survey panels, CAP offers many opportunities to become engaged and have an impact on the specialty of pathology.
All CAP Fellows and Junior members are welcome and encouraged to apply. I
ndividuals
not
eligible for CAP membership, including PhDs, non-board-certified pathologists, or medical technologists may also apply.
The application period for 2022 committee appointments closes on May 30, 2021.
Final Board of Governors approval of committee appointments occurs in late summer, and appointed applicants are notified in early fall.
Appointments are on a calendar year beginning January 1 and ending December 31. Members are eligible for re-appointment based on term limits for each role as defined by CAP policy. All committee appointments are for one year and done annually.

AI-Powered Microscope Could Check Cancer Margins in Minutes
Researchers from Rice University and the University of Texas MD Anderson Cancer Center have created a new microscope that can quickly and inexpensively image large tissue sections, potentially during surgery, to check cancer margins.

According to a news release from Rice University, the microscope can rapidly image relatively thick pieces of tissue with cellular resolution, and could allow surgeons to inspect the margins of tumors within minutes of their removal. It was created by engineers and applied physicists at Rice and is described in a study published in the Proceedings of the National Academy of Sciences.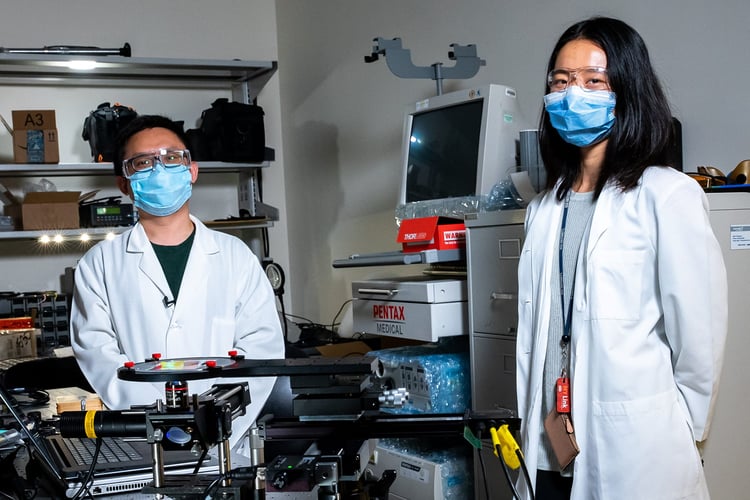 Rice University engineering researchers Yubo Tang (left) and Mary Jin are members of a team that used a type of artificial intelligence known as deep learning to train a computer algorithm to optimize both image collection and image post-processing in a new type of microscope that images all cells in large tissue sections. image courtesy of Brandon Martin/Rice University.
"The main goal of the surgery is to remove all the cancer cells, but the only way to know if you got everything is to look at the tumor under a microscope," said Rice's Mary Jin, a Ph.D. student in electrical and computer engineering and co-lead author of the study. "Today, you can only do that by first slicing the tissue into extremely thin sections and then imaging those sections separately. This slicing process requires expensive equipment and the subsequent imaging of multiple slices is time-consuming. Our project seeks to basically image large sections of tissue directly, without any slicing."
Rice's deep learning extended depth-of-field microscope, or DeepDOF, makes use of an artificial intelligence technique known as deep learning to train a computer algorithm to optimize both image collection and image post-processing.

Duke Establishes New
Division of Artificial Intelligence and Computational Pathology
The Duke Department of Pathology/Duke Clinical Labs has established the Division of Artificial Intelligence and Computational Pathology, in partnership with Duke Artificial Intelligence (AI) Health.

The overall mission of the Division is to support translational research by developing AI technologies for image analysis to enhance the diagnosis, classification, prediction, and prognostication of a variety of diseases, including cancer, medical diseases, and transplantation; and the application of these novel technologies to improve patient care. Through this initiative, the department will also aim to enhance professional development of faculty, staff and trainees, and prepare the new generation of pathologists and scientists to practice medicine in the 21st century.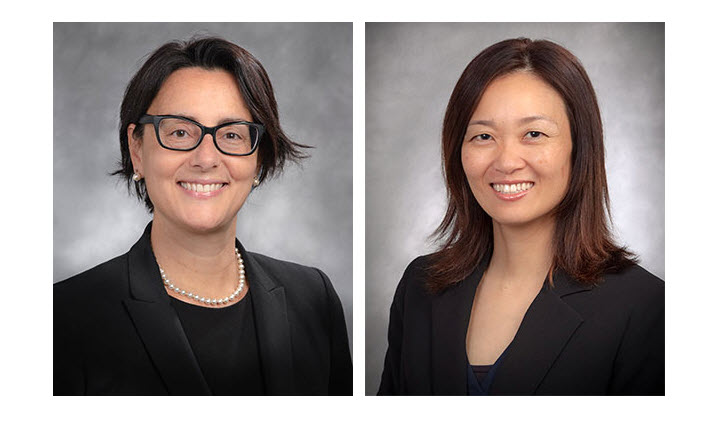 The new division will be led by Co-Directors Dr. Laura Barisoni (left) and Dr. Carolyn Glass. Image courtesy of Duke Pathology.
"The development of new powerful analytic tools is rapidly transforming the field of pathology. Computational pathology will progressively be integrated with many aspects of health care, a phenomenon that has already happened in other diagnostic fields such as radiology," said Dr. Jiaoti Huang, Chairman, Department of Pathology. "Over the past several years, Duke has invested in machine learning experts and launched several ambitious projects to integrate Duke Health and Duke Engineering closer together. A new campus-wide initiative focused on AI solutions for health care has already sprung forth and leveraged machine learning to impact human health. With this new partnership, the Duke Department of Pathology is positioning itself to be one of the centers leading such transformation in pathology and medicine in general."

Voicebrook's Pathology News Roundup features industry headlines and insights that pathology professionals are talking about. Think we should be covering something in particular?
Send your suggestions to content@voicebrook.co