CMS Testing Potential MIPS Cost Measures
The Centers for Medicare & Medicaid Services (CMS) is now testing potential new measures for future use in the Merit-based Incentive Payment System (MIPS) Cost category. Field testing of these measures began August 17 and will continue through September 18.
The College of American Pathologists
reports that, to date, most pathologists have not been attributed to any Cost category measures and have had their Cost category automatically reweighted to the Quality category. The CAP will monitor the results of CMS test and further engage with the CMS regarding any concerns with potential Cost measures on behalf of its members.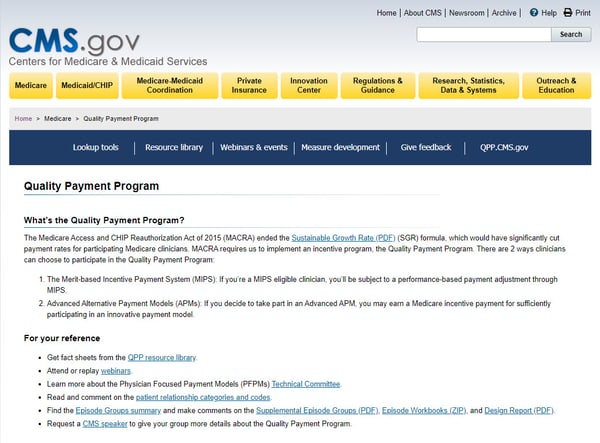 The CMS is using a contractor, Acumen, LLC, to conduct its field test for the following five episode-based cost measures before further consideration of their potential use in the Cost performance category.
Asthma/Chronic Obstructive Pulmonary Disease (COPD)

Colon and Rectal Resection
Diabetes
Melanoma Resection
Sepsis
Field test reports for eligible clinicians and clinician groups will be available through the Quality Payment Program (QPP) Portal through September 18. The CAP encourages you to log in to the QPP website with your QPP credentials to check if you have received one or more field test reports. If you receive a field test report for a cost measure, please attribute it to that cost measure if implemented in the future as an MIPS cost measure.
You can provide feedback on the draft measure specifications through an
online survey
, which opened at the start of field testing. A document containing specific questions about the measures for stakeholders to reference while reviewing the materials will be available on the Medicare Access and CHIP Reauthorization Act of 2015 (MACRA)
Feedback Page
.

Fall for Pathology
The American Association of Pathologists' Assistants (AAPA) had to cancel its in-person Annual Conference this year, but they're still able to offer alternate continuing education (CE) opportunities for members.
The AAPA has announced Fall for Pathology: A 2020 Virtual CE Series, offering on-demand lectures and poster presentations.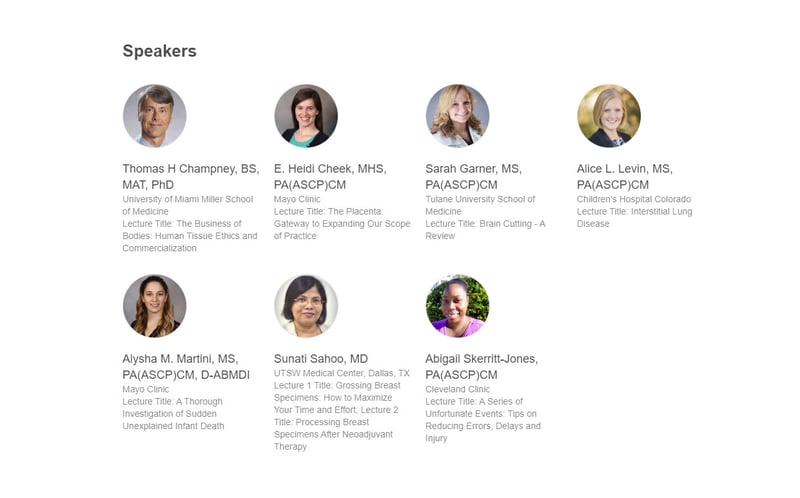 You can pre-register for access to lecture recordings. On-demand streaming video is priced as a set of eight videos at the rate of $99 for members and $129 for non-members. By purchasing the entire set of recordings, you have the opportunity to earn up to eight AAPA PACE credits. Processed orders give access to the online streaming lecture recordings, as well as the corresponding quizzes.
Passing each quiz with a score of 70 percent or higher is required to earn CE credit. Recordings will be available in mid-October. Quizzes will be available to earn credit through late 2022.


ABPath: New Certification Requirement for Autopsies
The American Board of Pathology (ABPath) has announced the new certification requirement for autopsies is now 30 cases, effective immediately. This change is an interim adjustment until the ABPath autopsy requirement can become competency-based with the use of Entrustable Professional Activities (EPAs).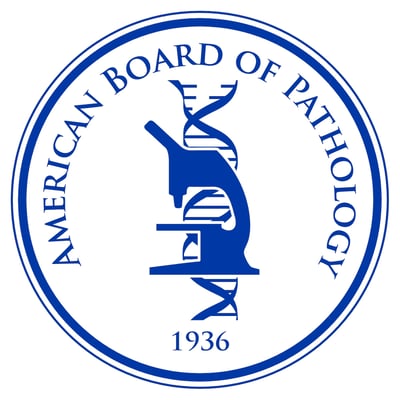 In the announcement, ABPath recognized that the pathology training curriculum has significantly expanded to include such areas as molecular pathology, informatics, and laboratory management, and therefore reducing the numerical requirement is a reasonable adjustment. The ABPath also recognized that the COVID-19 pandemic has affected the number of autopsy cases in some training programs and this adjustment will help those programs.

Using data from a survey of Pathology Residency Program Directors, ABPath determined that 30 cases is a reasonable number for most residents to achieve competence in autopsy performance. The ABPath emphasizes that 30 cases is the minimum numerical requirement and that some residents may require more cases to achieve competency. Also, teaching and service obligations may require residents to perform more than 30 cases.

For additional information, please see the Booklet of Information Appendix A. Autopsy Requirements at www.abpath.org. Additional details about this change are included in the ABPath press release.

Voicebrook's Pathology News Roundup features industry headlines and insights that pathology professionals are talking about. Think we should be covering something in particular?
Send your suggestions to content@voicebrook.com
---