The College of American Pathologists is updating its 2014 evidence-based guideline "Principles of Analytic Validation of Immunohistochemical (IHC) Assays." An expert panel has drafted updated recommendations, which are now open for comment until August 25, 2021.

All stakeholders—pathologists, histotechnologists, laboratory personnel, and quality managers—are encouraged to provide feedback on these draft recommendations.
"Updating the guideline is vital given that IHC testing is an essential component of the pathologic evaluation of many specimens. Moreover, the results increasingly provide key information that helps determine how patients are treated," explains guideline chair Jeffrey D. Goldsmith, MD, FCAP. "Current guidance on proper analytic validation helps assure accurate results on patient samples."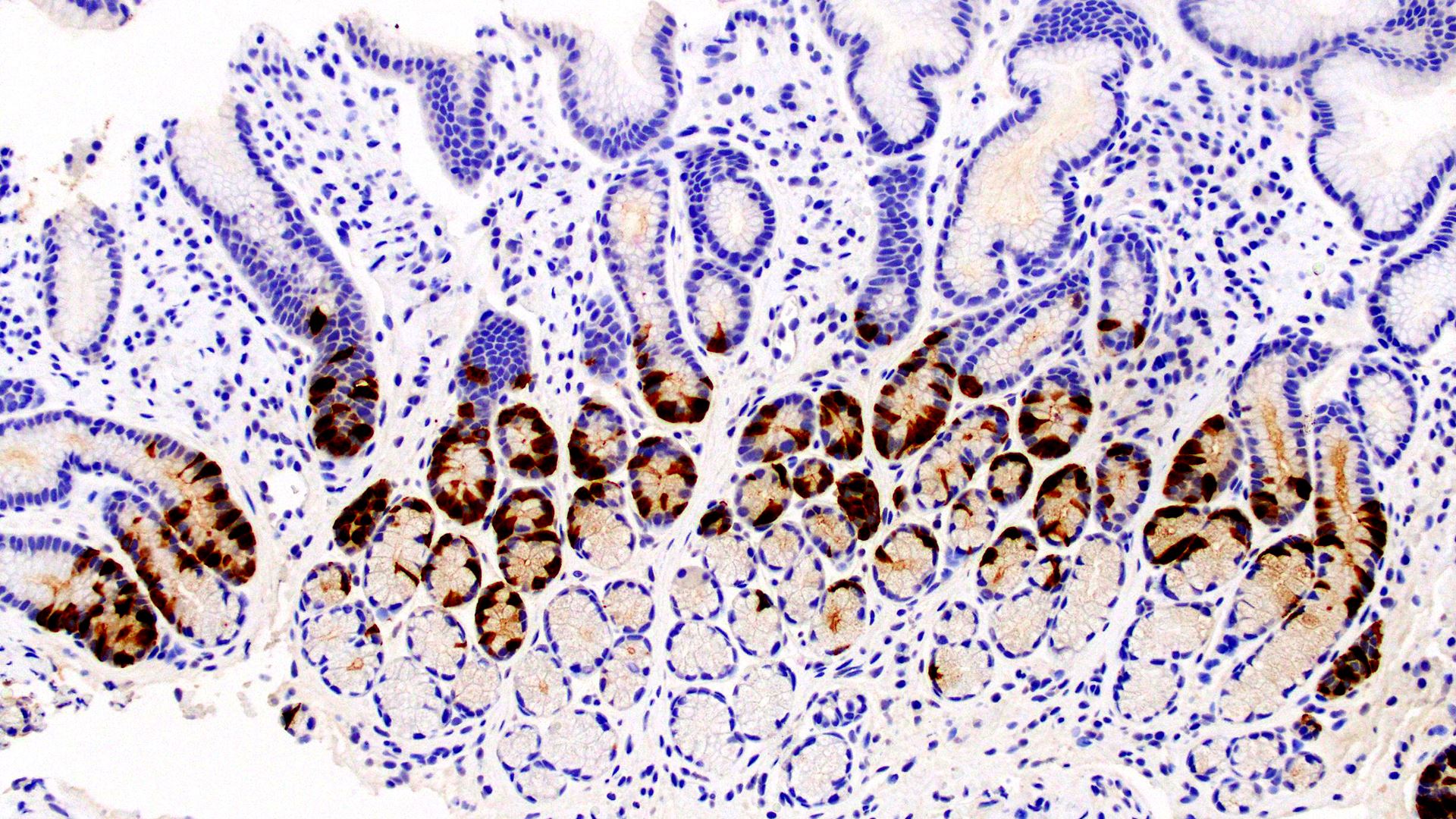 Current guidance on proper IHC analytic validation helps assure accurate results for patients. Image courtesy of the CAP.
The updated draft guidance differs from the original guideline due to a change in methodology. Specifically, the CAP recently adopted the globally recognized evaluation method known as GRADE, for Grading of Recommendations Assessment, Development and Evaluation, which impacts how updated recommendations are now categorized.

As a result, the update affirms and expands on the original statements. Eleven of the original 14 recommendations are categorized as "Good Practice Statements," which indicates a high level of certainty, but lack direct, published evidence.

Dr. Goldsmith led the expert panel of pathologists, histotechnologists, and a methodologist in the systematic review and evaluation of relevant literature published since the original guideline was issued. Following the open comment period, the panel will consider all feedback to finalize the recommendations, which will be formally published as an updated guideline.

To read and comment on the draft recommendations, visit cap.org by August 25, 2021.

The Pathologist magazine has announced its 2021 Power List. The annual Power List celebrates inspirational pathology and laboratory leaders making their mark across six different categories:
Behind the Scenes

In the Wings

Leading Roles

In the Spotlight

Showstoppers

Front(line) and Center
This year's Power List is especially meaningful, given the challenges that laboratories have faced during COVID-19.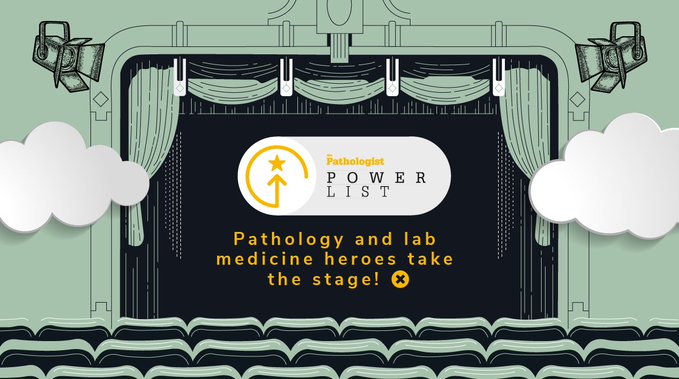 "The pandemic is not over – and won't be for some time – but there are plenty of reasons to feel optimistic," The Pathologist magazine says online. "And, through a year and a half of these ongoing efforts, laboratories never gave up. Not only against COVID-19, but also against the routine diseases humanity continues to fight. Cancer, genetic disorders, infections… these challenges didn't go away when the pandemic began and neither did laboratorians' dedication to finding new diagnostics and treatment options."
Check out the full list of honorees online... you're sure to recognize some familiar names and faces from the pathology community!

Perspectum, a global medical technology company, and Paige, a computational pathology company, have announced a strategic business partnership. The two businesses will leverage quantitative and artificial intelligence (AI) based tools to empower pathologists and enhance decision-making in clinical trials. Perspectum and Paige are joining forces to improve the current pathology workflow for large studies through the integration of Paige's digital pathology platform.
"We are excited to partner with Paige and to work together to find better ways to improve the delivery of services and the quality of histology biomarkers in late-phase trials," said Dr. Rajarshi Banerjee, Chief Executive Officer of Perspectum. "Paige's mission to develop the next generation of computational technology that can translate into effective, personalized care for patients is a shared mission, and Leo Grady has built a wonderful team to address the digital transformation of pathology."
"Paige looks forward to contributing its expertise in computational pathology and collaborating with Perspectum to modernize pathology workflows in the clinical trial setting with the ultimate aim of improving the diagnosis and treatment of liver disease," said Leo Grady, Ph.D., Chief Executive Officer of Paige. "Through this partnership, we will work with Perspectum to expand the use of our technology and products for life sciences."
The engagement will enhance pathologist experience and efficiency in clinical trials by combining Perspectum's digital pathology service and integrated repository platform for both non-invasive and histology datasets and Paige's digital pathology software platform and proprietary software tools, including FullFocus, an FDA-cleared and CE-marked digital pathology viewing platform.

Voicebrook's Pathology News Roundup features industry headlines and insights that pathology professionals are talking about. Think we should be covering something in particular?
Send your suggestions to content@voicebrook.com