In late 2019, the Centers for Medicare and Medicaid Services (CMS) released the final 2020 Quality Payment Program (QPP) regulation for year four of the program. The College of American Pathologists successfully advocated to protect the pathology-specific quality measures in the QPP, as well as reducing the burden of the Merit-Based Incentive Payment System (MIPS).
That's a lot of acronyms, so let's break it down a bit. Consider this an FYI on the QPP for the AP, if you will.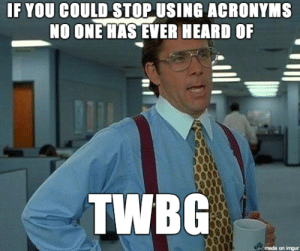 What's MIPS, Anyway?
MIPS is one of two tracks under the Quality Payment Program, which moves Medicare Part B providers to a performance-based payment system. The goal of MIPS is simple: to help eligible clinicians focus on quality care and making patients healthier, by incentivizing quality over quantity. What's not simple is navigating the changes that come with this shift in focus.
MIPS streamlines three historical Medicare programs into a single payment program, replacing fee-for-service payments. Any Medicare Part B provider who is a MIPS-eligible clinician is required to participate. Those who fail to do so face negative payment adjustments on Medicare Part B reimbursements.
Focus on Quality, Not Quantity
What does this mean for pathologists? It boils down to this: they can either earn bonuses by performing at a high level… or lose money if they don't.
MIPS assesses clinicians and assigns a final score, which is then compared against their peers. Based on this benchmarking process, bonuses and penalties are assigned. For the year 2020, a clinician's performance can result in as much as a 7 percent incentive… or as steep as a 7 percent penalty.
It goes without saying that pathologists will want to be cashing in on those incentives and avoiding any negative adjustments, but how can they make sure they're meeting or exceeding the standards established by MIPS? In 2019, MIPS graded pathologists in two categories:
Quality (85 percent of final score)
Improvement activities (15 percent of final score)
Improvement activities are defined efforts to improve clinical practice, in areas such as shared decision making, patient safety, coordinating care, and increasing access.
In late December, CAP announced that CMS had approved the Pathologists Quality Registry as a tool for complying with requirements under MIPS. The registry gives pathologists the ability to choose from 30 quality reporting measures, so pathologists can avoid penalties and get paid fairly.
How Voicebrook Can Help
Here's where Voicebrook's VoiceOverPRO comes in like a software superhero, to make earning those MIPS bonuses easy. The speech recognition-based reporting solution puts providers into QPP compliance by default. The checks and balances inherent in VoiceOverPRO's software application will flag any potential issues, thereby reducing human error. This allows the pathologist to effortlessly and reliably create high-quality, accurate, standardized reports faster, making QPP compliance a breeze.

As Dr. Zachary Weber from Kalispell Regional Medical Center explains, "VoiceOver PRO is really helpful because it translates to revenue." Pathologists can rely on the VoiceOverPRO reporting solution to help avoid errors and report quality measures, and therefore easily justify their MIPS bonuses. Simply put, it pays to use VoiceOver PRO, now more than ever.
It's impossible to cover all of the details on QPP in this space without making the average person's eyes glaze over, but full specifics are available at the Centers for Medicare and Medicaid Services website. You can also check out the College of American Pathologists' take on the 2020 QPP regulation and read a helpful breakdown of how MIPS impacts pathologists. We highly recommend that you check out CAP's video on making sense of QPP, as well.