2 min read
Voicebrook Hires New Vice President of Client Success
Voicebrook Sep 14, 2022 12:10:59 PM
Deidra Harrell joins Voicebrook and brings a wealth of experience in software support, implementation, and account management.
Lake Success, NY, Sept. 14, 2022 -- Voicebrook, the leading provider of pathology reporting solutions to more than 550 client sites around the world, has welcomed Deidra Harrell to the company as Vice President of Client Success.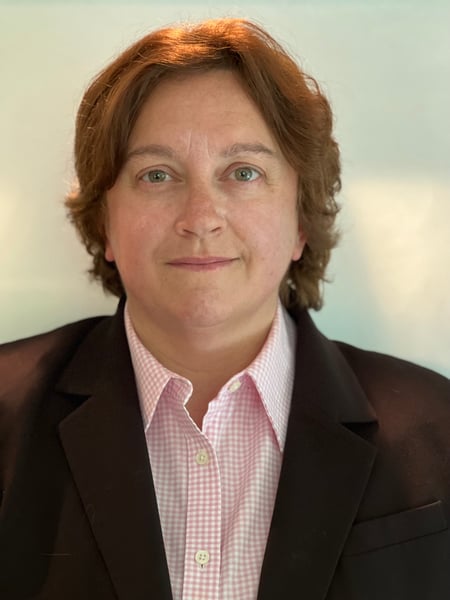 Harrell brings more than a decade of experience in various industries, including healthcare, in numerous roles related to software support, implementation, and account management. She has led teams in both established and new departments, where she added new roles and processes to be scalable, incorporated new technology, improved employee training, and refined performance management to elevate service to clients. Harrell is well-positioned to lead Voicebrook's Client Success team as the department grows and reorganizes around roles, client engagement, and process improvements.
"I enjoy roles that interact with and impact clients directly, and coming from a background in software implementation and software support, I gravitate to roles that leverage both of those experiences," Harrell says. "It is so critical to start a client's relationship and experience with a company in a positive way, but just as important is being able to sustain that or course-correct, if necessary, over the long term. Each side – onboarding and ongoing support – greatly impacts the other and most importantly, our clients and this role allows me to work across both."
To that end, Harrell has established a number of goals to maximize her impact as Vice President of Client Success.
"One of Voicebrook's strengths is its focus on our clients – understanding their environment and developing reporting solutions tailored to each client's needs. My responsibility is to build upon that strength by establishing and growing a Client Engagement team that is focused on increasing our engagement with our clients to raise awareness of any concerns or issues in order to ensure they are successful adopters and we continue to meet their needs over the long-term," Harrell explains. "I'll also focus on project changes that create a more interactive engagement with key users early in the project lifecycle to ensure the most effective solution is developed that facilitates a smooth transition at go-live. Finally, I'll look at ways to strengthen the day-to-day support we provide to our clients to address their concerns in a timely and accurate manner, with an eye on making their experience with Voicebrook more effortless."
About Voicebrook:
Founded in 2002, Voicebrook is the leading provider of reporting solutions for pathology, with more than 550 client sites across the US, Canada, and Australia. The VoiceOver PRO software application incorporates speech recognition, digital dictation, customizable templates, and an assortment of input devices, providing direct integration with the user's Anatomic Pathology (AP) system. VoiceOver PRO allows pathology professionals to rapidly and accurately create pathology reports, choosing one of three customizable workflows. Learn more at www.voicebrook.com. Follow us at @voicebrook on Twitter.