- Case Study -
Massive Efficiency Gains with VoiceOver PRO at NorthShore University HealthSystem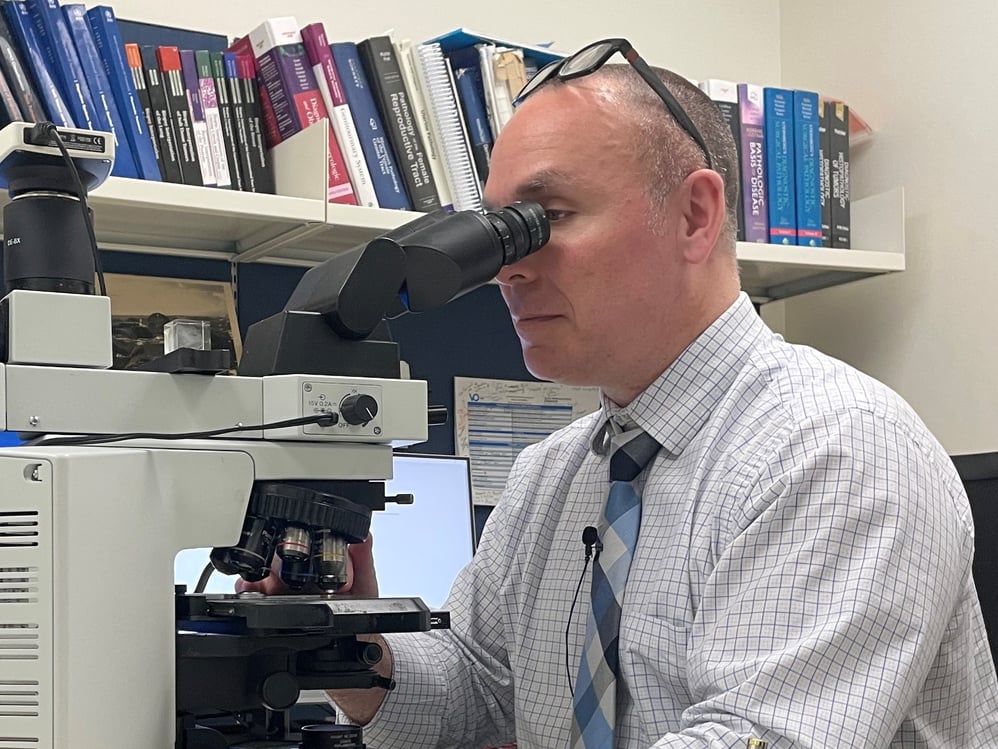 80 Percent Improvement in Time Spent On Benign Prostate Reports, Thanks to VoiceOver PRO
---
The Department of Pathology and Laboratory Medicine at NorthShore University HealthSystem in Evanston, Ill. provides inpatient, outpatient and reference lab services to the four NorthShore hospitals, more than 100 medical group offices, private physician offices, and other healthcare facilities in the Chicago area.

"Here at the NorthShore legacy site, we do approximately 100,000 anatomic pathology cases per year, in which we're dictating and diagnosing," says Dr. John Groth, a NorthShore pathologist. "The vast majority of those cases are gastrointestinal, followed by gynecologic, uterine, and then a mixture of a variety of other types."
A DECADE OF USING VOICEOVER
NorthShore began working with Voicebrook and using VoiceOver reporting software more than a decade ago.
"At the time, we were really having trouble filling our transcription pool, finding people that really were skilled at medical transcription and keeping people for a long enough period to get used to our system," says Dr. William Watkin, who served as the director of anatomic pathology at NorthShore for 26 years. "We met with Voicebrook, and we've really never looked back. We've used VoiceOver now since 2011. We implemented the system within three weeks and never had to use transcription again."
Dr. Watkin notes that the staff adjusted quickly to using VoiceOver and the laboratory quickly saw major efficiency gains.
"It was liberating," Dr. Watkin says. "In the days when we had transcription, especially when we were understaffed, we had to wait hours and hours to get our reports typed. But with VoiceOver, we were able to essentially just do the report right there and sign it out within a minute. We never had to wait, and we never had to worry about whether the typist had accurately typed what we had just dictated. It was really great."
In 2019, NorthShore's anatomic pathology department began an upgrade to Voicebrook's newest software application, VoiceOver PRO. Today at the legacy site, there are more than 40 users on VoiceOver PRO, from pathologists, to assistants, to residents, to technicians. With PRO, we were able to see an immediate return on improvement for our reporting capabilities. It's important for us to work with a company that is forward thinking -- that shares the same mission, vision and values as us. For us, that partner for our reporting solution and workflow is Voicebrook.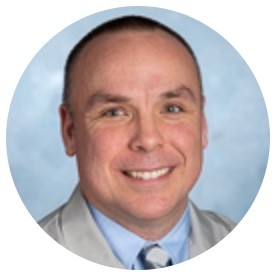 Dr. John Groth, Pathologist
NorthShore University HealthSystem
Leveling Up
Dr. Groth joined NorthShore as a pathologist that same year, and immediately saw PRO's potential for more opportunities and functionalities.
"It's no longer just a dictation system – it's a workflow solution," Dr. Groth explains. "It can be customized to the individual lab, tailoring it to the workflow of that particular lab and their particular LIS, working on the interplay between all of these systems. And with that, it can then become an educational tool and teaching tool. It becomes so much more than just simply reporting results."
Dr. Groth began thinking about how NorthShore could really leverage the benefits of PRO. The pathology department had an institutional goal of implementing more global templates for the lab as a whole. Having global templates would enable standardization, creating a common tone and common language in their pathology reports. Dr. Groth worked with the Voicebrook team to establish these templates, starting with the prostate.
"The main template we built with Voicebrook was the prostate one, where basically we had comments and things linked to diagnosis. Before we did this, you had to know where all the templates were and what they were, and give the command to insert those templates. But now if we use the diagnostic template, we actually have the common templates right there and just tell them what to say."
That means users don't have to hunt for the template and learn yet another command. For example, for a small focus of atypical glands suspicious for adenocarcinoma, a user doesn't have to say the specific command, "Insert the atyp comment." Rather, they can just say the generic command "build comment" and it's automatically linked to that diagnosis.
"Once we started doing that, I think it was a turning point because then people didn't have to remember all of these templates and they were just literally linked to the diagnosis," Dr. Groth says. "It was also an encouragement to use the diagnostic template, because then you didn't have to know where all these other things were. It was just already there."
REMARKABLE EFFICIENCY GAINS
After building these templates, NorthShore sought to improve the overall efficiency. Voicebrook worked with the lab team to additionally automate the report building process for the pathologist. In this process they were able to automate the initial report build, including complete headers with site designations. Users are able to say "dictate final," and PRO's Report Builder opens with all parts appropriately labeled based on the gross with immediate access to the templates.
Says Dr. Groth: "This takes approximately 1-2 seconds, instead of having to say, 'dictate final,' 'insert 6-part prostate core,' and then label the site designations for each part manually or with voice dictation, which previously took approximately 30 seconds. Therefore, we were not only able to see improved efficiency from transitioning to PRO, but we were able to see the additional benefits of PRO for continual process improvement."
For a benign prostate case, Dr. Groth says they are now able to complete the entire report in under 20 seconds, from start to finish. Before PRO, that process used to take two minutes, so this represents a drastic reduction in time needed. The process is now 80 percent faster; a remarkable efficiency gain.
"It allows the focus of the pathologist to be on the diagnosis, not on the overall creation of the report. We're allowed to focus our energy on what we need to, PRO has shifted our focus from a building process to a verification process. And we were able to achieve it in just one day when we had these processes all come on."
NorthShore is looking toward the next cases that they wish to automate, including the endometrium and the cervix. Dr. Groth says they already have received support and buy-in at the clinician-level.
"Really, the possibilities are endless," Dr. Groth says with a smile. "The team at Voicebrook is very willing to work with pathologists and pathology assistants, and they've been very responsive to all of our needs to make this happen. They are very willing to work with us to create a more seamless process."
Schedule your free VoiceOver PRO demo today!