CAP22. We're just days away from the College of American Pathologists (CAP) Annual Meeting! CAP22 kicks off on October 8 in New Orleans and runs through October 11.
The event will feature timely and informative educational sessions that seek to meet the needs of all attendees. This year, the CAP created four distinct learning paths.
CAP22 has 90+ comprehensive, relevant courses, roundtable discussions, and networking events. There's still time to register online!

ASIP Leadership Academy. The American Society of Investigative Pathology (ASIP) Leadership Academy wrapped up this week after three days of training.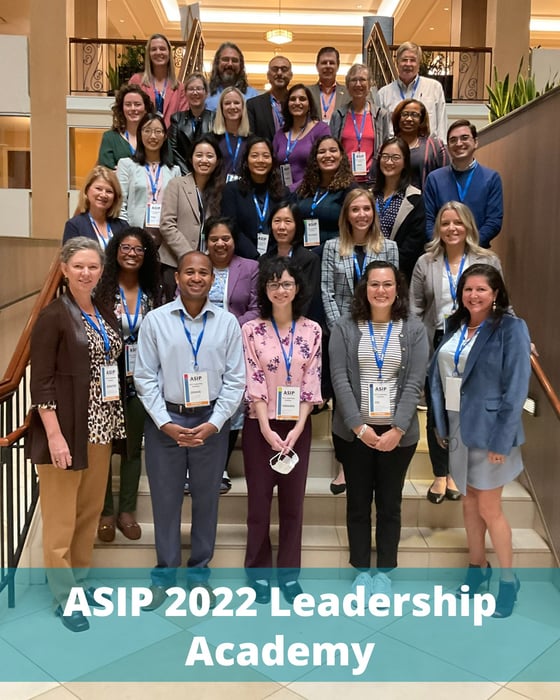 The ASIP recognizes the need to provide leadership training for its members to ensure the development of effective leaders within the field of experimental pathology, at individual research institutions, and within the Society itself. To address the need for leadership training, the ASIP Council set aside financial resources to support the development and implementation of the ASIP Leadership Academy.

The primary goal of the ASIP Leadership Academy is to encourage the development of leadership skills among young investigators who have entered into their first professional positions by provision of practical training designed to enhance their ability to understand the challenges faced by leaders, productively communicate and interact with leaders, and effectively serve as leaders – both at their own institutions and within the Society.

CAP Receives $100,000 Grant. The Council of Medical Specialty Societies (CMSS), a coalition of 48 specialty societies, awarded the CAP $100,000 grant to study how to make pathology reports more patient-centered and understandable. The CAP will use the grant to improve the patient experience of a cancer diagnosis related to the pathology report. The CAP welcomes the opportunity from the Council of Medical Specialty Societies to help identify patient priorities in pathology reports and create recommendations around patient-centered pathology reports.
These awards result from a competitive grant program administered by the CMSS and funded by the Gordon and Betty Moore for medical specialty societies to support the development of resources and programs to promote the topic of diagnostic excellence for clinician audiences.
Medical specialty societies are well-positioned to educate and disseminate effective strategies that advance diagnostic excellence among their members through educational programs, including accredited CME, peer-reviewed journals, clinical guidelines, research, and clinical registries.
In addition to selecting and providing grants to individual societies, CMSS will serve as a coordinating center to monitor and promote cross-specialty learning, improvement, collaboration, and identification of best practices in diagnostic excellence that can be shared with the broader medical community.

Voicebrook's Pathology News Roundup features industry headlines and insights that pathology professionals are talking about. Think we should be covering something in particular?
Send your suggestions to content@voicebrook.com