The residency match process is stressful, and figuring out how to navigate that process is complicated. But since last fall, it's been a little easier thanks to two residents who decided to harness the power of podcasting and social media to help out residency applicants.
Dr. Simone Bernstein is a psychiatry resident at Washington University in St. Louis. Dr. Alex Gu is an orthopedic surgery resident at George Washington University. They're the co-founders of Inside the Match.
Voicebrook interviewed Dr. Bernstein to learn more about this platform that's making a big difference for residency applicants and offering
helpful tips from residents and leaders in medical education.
Voicebrook: Where did the idea for Inside the Match originate?
Dr. Simone Bernstein: In September 2020, with the recommendation that programs complete virtual interviews, Alex and I recognized there was a lack of support and guidance for residency applicants. So we launched Inside the Match to help applicants to provide guidance during the match process. The platform has grown tremendously since our launch. We are excited to continue providing guidance to residency applicants. Alex and I are both resident physicians, in orthopedic surgery and psychiatry respectively.
Voicebrook: How important is it to demystify the matching process?
Dr. Bernstein: Transparency within the match process is incredibly important. There are so many factors that are part of the residency match, so it is vital for applicants to learn how the process works.
Voicebrook: Inside the Match began as a podcast, and seems to have developed into a large community of support. Was this what you originally had in mind?
Dr. Bernstein: We are so excited about the growth of the platform. From our podcast and social media platforms, we are amazed by the community of students, residents, and medical education leaders that have contributed guidance to our platform. We are excited to connect with applicants in future match cycles.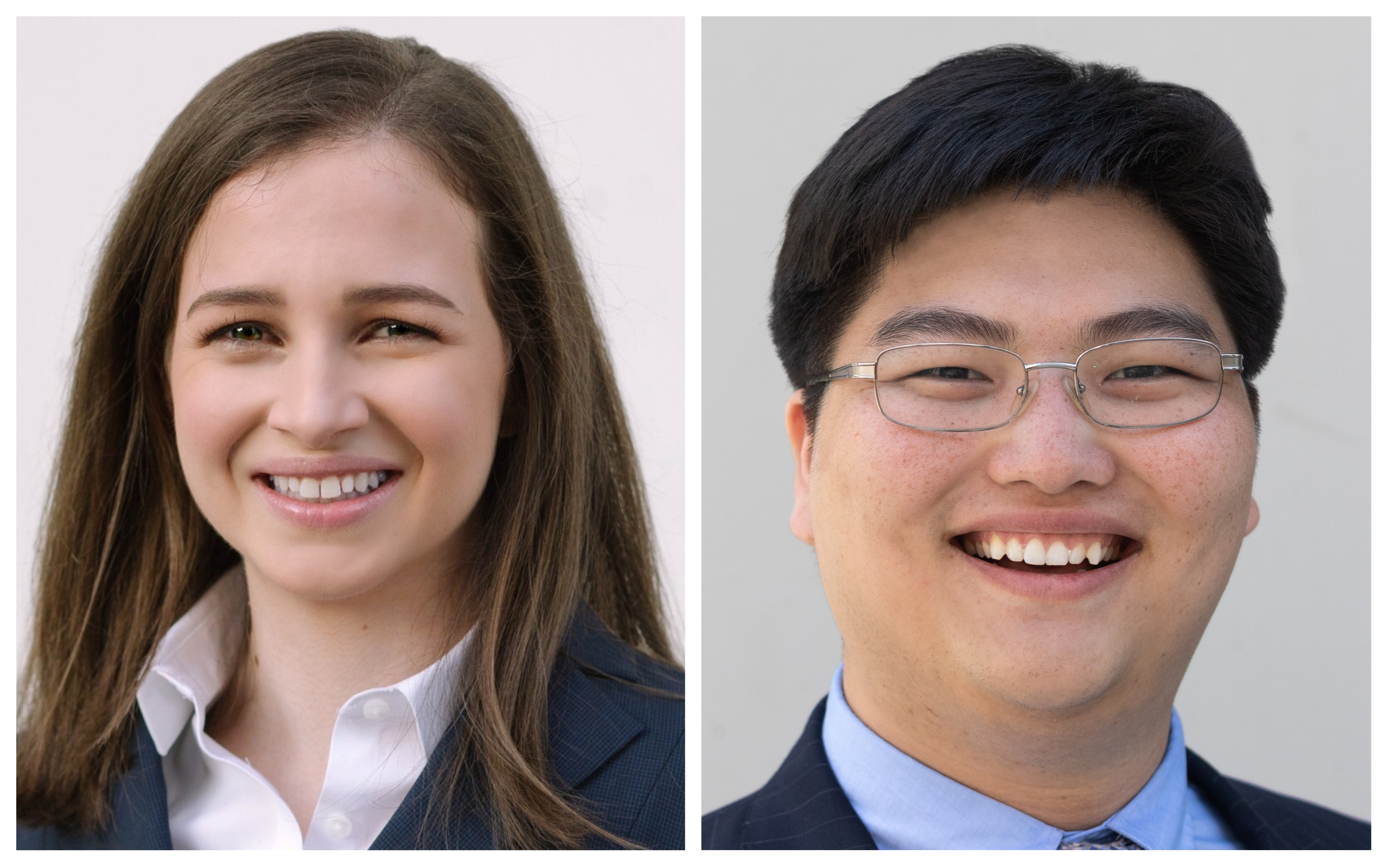 Dr. Simone Bernstein (left) and Dr. Alex Gu, the co-founders of Inside the Match.
Voicebrook: How much has this mission grown since you conceptualized it?
Dr. Bernstein: We started the platform in September 2020. We have more than 35,000 podcast listeners, 8,700+ Twitter followers, and 8,000+ Instagram followers.
Voicebrook: We have a particular interest in pathology. How has the pathology community received this mission?
Dr. Bernstein: The pathology community has been involved in many ways. On the podcast, we have interviewed two pathology residents about application and interview tips as well as Loyola University Vice Chair for Education and Associate Program Director Dr. Kamran Mirza. Dr. Mirza is an incredible advocate for medical education with so much advice for pathology applicants. The pathology social media community has been so helpful at promoting our initiative to help future applicants. In addition, we are always excited to amplify various pathology initiatives for medical students and residents.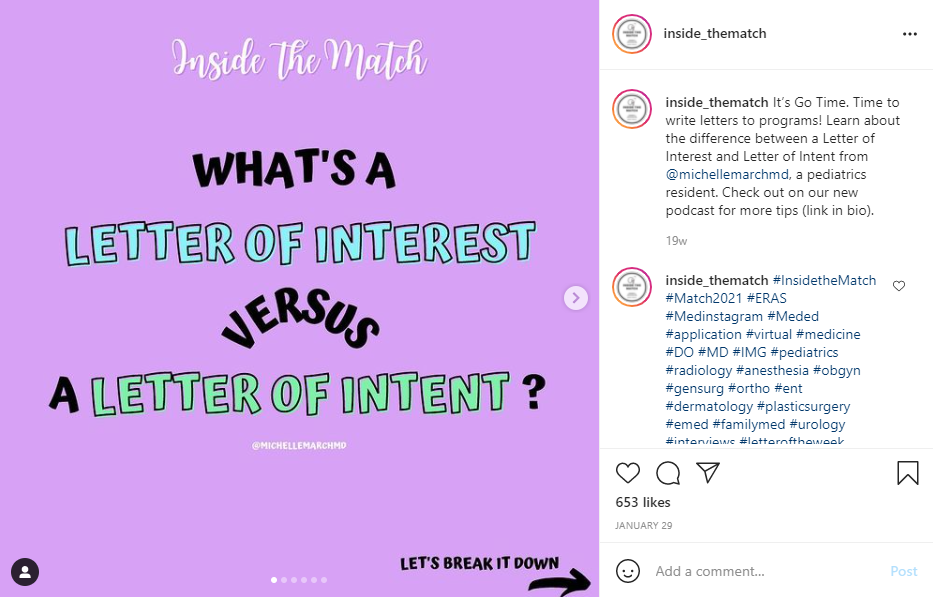 Voicebrook: You've recently put out the call for mentors for future Match applicants. How important is it to have a guide when you're going through the match process?
Dr. Bernstein: A mentor can provide guidance on various aspects of the residency application and interview process. Mentors can review personal statements, write letters of recommendation, and help an applicant determine which programs to apply to.
Voicebrook: Have you received a lot of response to your request for mentoring? In what ways do mentors hope to help?
Dr. Bernstein: When we used social media to request mentors, we received more than 300 responses. Recently, we asked residents and attending physicians to review personal statements for URiM applicants and received 200 physicians interested in helping out with this initiative. We are excited to match reviewers with applicants to review personal statements this summer.
Voicebrook: Have applicants expressed that your info and assistance is helpful? What sort of comments have you received?
Dr. Bernstein: We have received positive feedback from residents and medical education leaders nationwide. Incoming residents have said that our podcast interviews have helped them obtain guidance on writing their personal statements, prepare for interviews, and find mentors.
Voicebrook: Any ideas for future ways in which Inside the Match can help applicants?
Dr. Bernstein: We have many upcoming podcasts about ways to excel in residency, guidance to shine on away rotations, and advice from program directors and medical education leaders in various specialties. The match process can be stressful, but we have a large community excited to support applicants with guidance throughout this process and lots of wisdom from medical education leaders on our podcast.

Thank you to Dr. Bernstein for talking with us! Follow Inside the Match on Twitter and Instagram, and be sure to check out their podcast!