Last week, the American Association of Pathologists' Assistants wrapped up a successful 2022 conference, recognizing the organization's 50th anniversary of providing comprehensive professional support for PA's.
The conference not only honored the AAPA's golden anniversary, but offered the opportunity for attendees (both in-person and virtual) to earn up to five Advanced AP credits and learn more about pathology topics relevant to PAs across the country.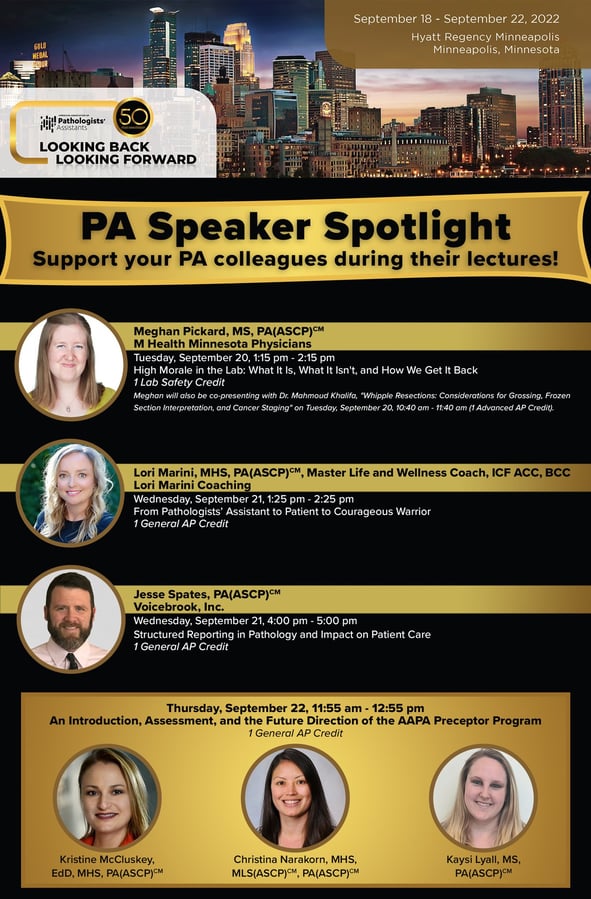 A number of pathologists' assistants presented lectures at #AAPA50, educating their peers and taking a leadership role in supporting and promoting the profession.
Voicebrook is proud to say that our own Jesse Spates, Associate Product Manager and a board-certified pathologists' assistant, was among the PA's who presented a lecture at the AAPA conference. Spates leads the Voicebrook engineering team to ensure the execution of prioritized work on the company's VoiceOver PRO pathology reporting software.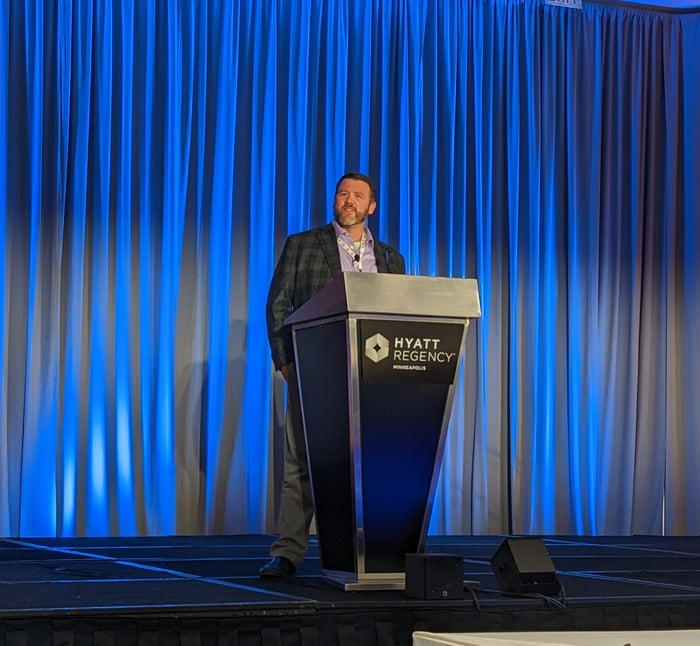 Voicebrook's Jesse Spates presents a lecture at the 2022 AAPA conference.
Spates' AAPA lecture provided insight into the importance of structured (synoptic) pathology reporting. It illustrated how the pairing of structured reporting with ever-evolving speech recognition technology can have a positive impact on laboratory workflows, the accuracy and standardization of reports, and ultimately improve the quality of patient care.
A clip from Jesse Spates' AAPA Lecture on Sept. 21, 2022.
Spates' AAPA lecture on Structured Reporting in Pathology may be viewed in its entirety online.
Spates was also joined by additional members of the Voicebrook team at the conference, who manned the Voicebrook booth in the exhibition hall.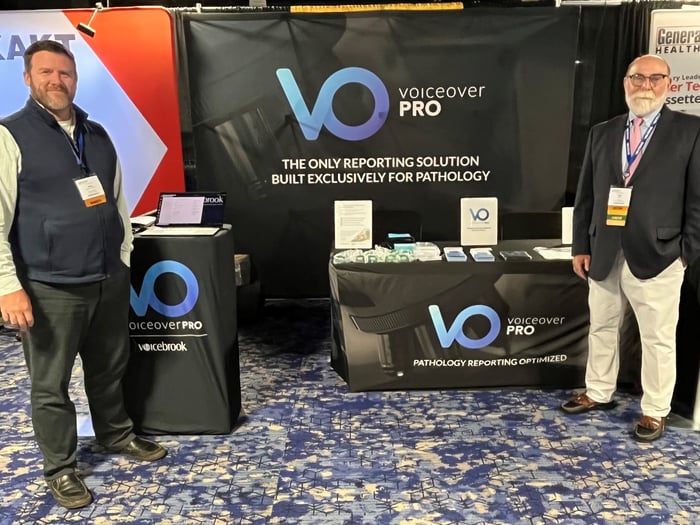 "Our Voicebrook team enjoyed meeting with pathology professionals during the AAPA's event, and introducing them to the latest reporting solutions available for grossing and dictating," said E. Bruce Sopko, VP of Sales at Voicebrook.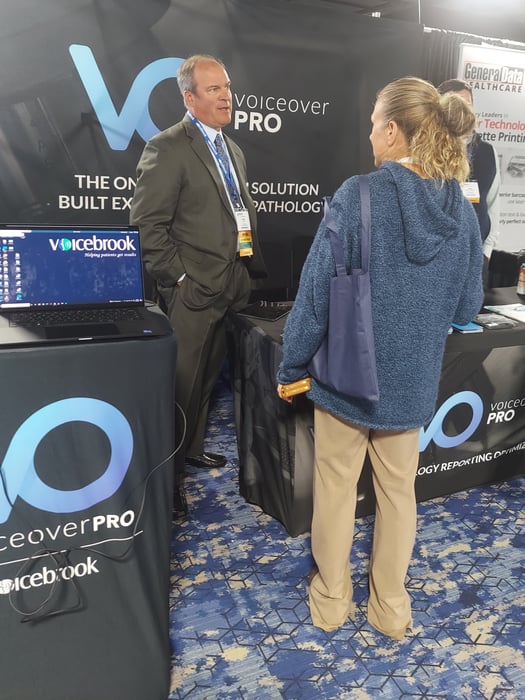 Voicebrook was honored to serve as an AAPA sponsor for the conference.