Leverage the power of customized templates and the efficiency of speech recognition with VoiceOver PRO, a revolutionary reporting solution that's tailored to the unique needs of anatomic pathology.
---
Learn what you can expect with a switch to VoiceOver PRO.

Pathology Reporting Optimized
VoiceOver PRO features a full suite of tools that lets you design your own workflows and effortlessly create high-quality, standardized reports faster than ever before.
Efficiency at its Core
Streamline your workflows by building reports faster and with fewer inputs. Forget the days of clicking through a report slowly or waiting for transcription. The PRO Assistant is loaded with features to increase productivity, allowing you to simplify and standardize routine case reports. Cancer reporting couldn't be easier thanks to PRO's integrated CAP eCP checklists.
VoiceOver PRO improves turnaround time while eliminating bottlenecks and costs associated with transcription, increasing your lab's capacity to take on new business or additional cases.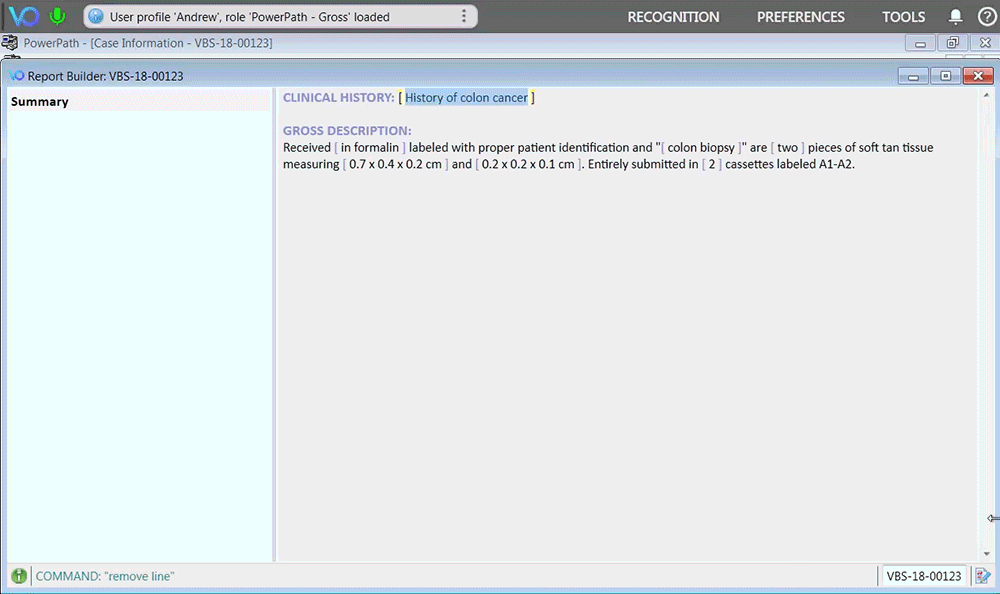 Keep It Simple
Focus on your patient's report, not the technology that gets you there. PRO handles the busy work, allowing you to focus on the details. Create your entire report hands-free and all in one place. Stress-free dictation turns your words into data and formats the report to be quickly interpreted by the referring physician.
VoiceOver PRO is easy to learn, easy to use, and creates reports that are easy to understand.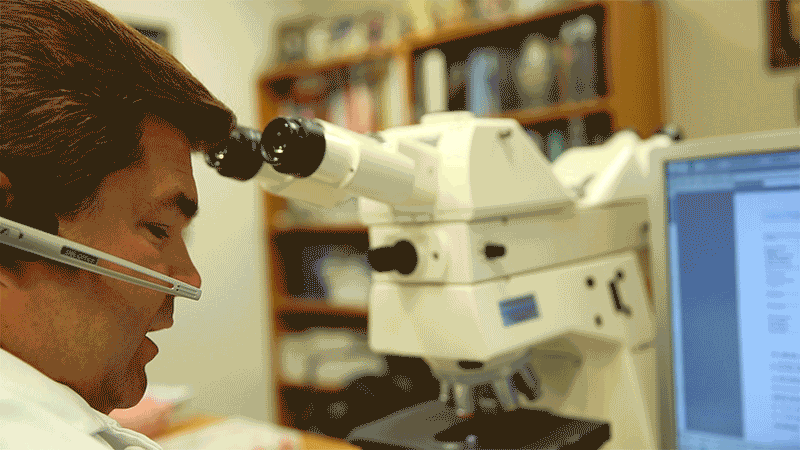 Adaptable to your needs
Take control of your pathology reports with a solution tailored to address your pain points and meet all laboratory requirements. Report content and formatting are designed to conform with your best practices. Create your own templates, or let us do it for you.
One size does not fit all: VoiceOver PRO's speech recognition software offers support for accents as well as multiple dictation configurations to meet the needs of multiple users.
PRO is fully scalable and designed to work with any size lab on any LIS/AP system, maximizing your ROI.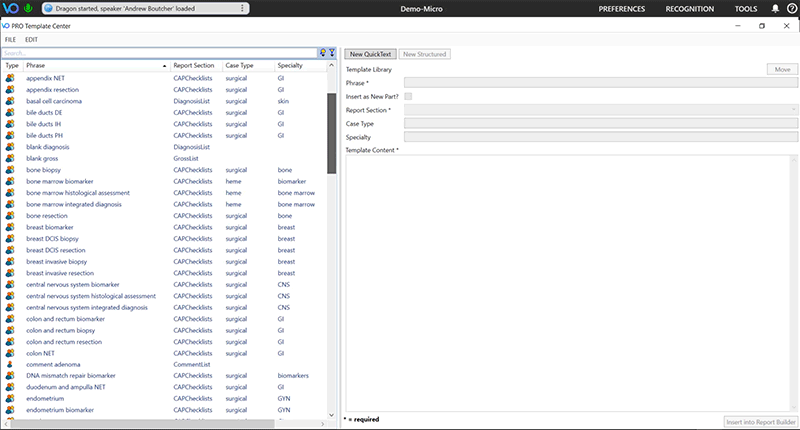 You can count on PRO
Depend on VoiceOver PRO to be there, even if your AP system or network connection is down. Work at any time and dictate with confidence, knowing that your words will be transcribed accurately.
The PRO Assistant works as your backup, providing a second set of eyes to validate your results and catch any errors.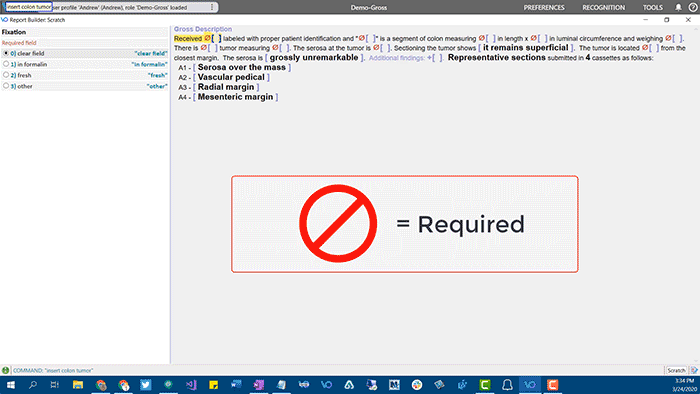 Since switching to VoiceOver PRO, we've eliminated so many steps. We dictate a case. We immediately review it. We put it back to Powerpath. That's it. Done. And we move on to the next one. Before implementation, all the PAs were worried that this was going to slow us down and were very reluctant. But within a week or two of implementing PRO, everything I heard from the lab was positive. It didn't slow us down at all… it actually sped up our workflow. The group is now doing more efficient work.
Eric Calianese
Pathologists' Assistant
Rochester Regional Healthcare