- Case Study -
Mt. Nittany Adopts VoiceOver PRO - Completes Cases Up To 30% Faster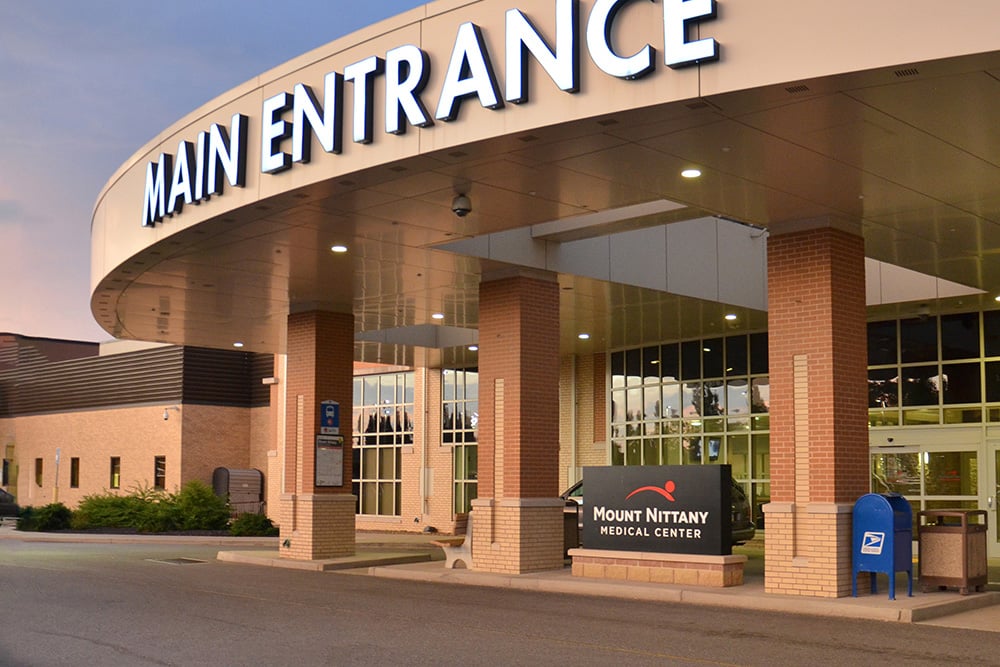 "No doubt about it, we can sign out more cases more quickly."
---
A few years ago, the medical director of the pathology department at Mt. Nittany Medical Center in State College, Penn. could see the writing on the wall. Hospital leadership had made it clear that they intended to move away from transcription eventually, and Dr. Paul Murray decided to take action.
"I could see what direction it was going, and I didn't want to get stuck with a system I didn't like," says Dr. Murray, who has worked at Mt. Nittany for more than 18 years. "I wanted to pick the system that I preferred, as the medical director of the pathology department. So I was proactive about switching over to VoiceOver PRO before the hospital possibly saddled us with something I didn't want."
Dr. Murray had heard about VoiceOver PRO on the internet, and watched a few demo videos of the system. He then set up an appointment with Voicebrook to do an online demonstration of PRO with the lab team.
"I knew we'd either go with PRO or just the Dragon medical speech recognition. But I didn't want to go with Dragon if at all possible. Without PRO, we would have been stuck with just straightforward Dragon. With Dragon, I think we'd have had to open each part of the report to use it, and it would have made things a lot more cumbersome and hard to use, particularly for some of our staff members who are maybe not as computer savvy."
Mt. Nittany's pathology department went live with PRO in the fall of 2020. Dr. Murray quickly realized that using PRO was making them much more efficient.
"It's a huge improvement," he says. "The main thing is that it's made our turnaround time so much better. Obviously, the turnaround time per report is faster because you don't have to wait for someone to type it. But in terms of lean processing [creating a more effective workplace by eliminating wasteful practices and improving efficiency] you are replacing a batch process with a flow process or random access-type process. Rather than waiting for transcriptionists to type up 10, 20, or however many cases for the day, you just go case-by-case-by-case. And there's no doubt about it: we can definitely sign out more cases more quickly."
"In the situations where I can start looking at a case and can finish it right at that point, which in general is a situation with short cases where I don't have to do a follow-up immunohistochemistry stain, I would say it's easily 25 percent or 30 percent quicker," Dr. Murray says. "I really like being able to look at a case, dictate really quickly, sign it out and just know it's done. Knowing it's done… I definitely like that workflow much better."
PRO is just incredible. I never thought I'd see this type of technology. It's like the iPhone... it's just incredible.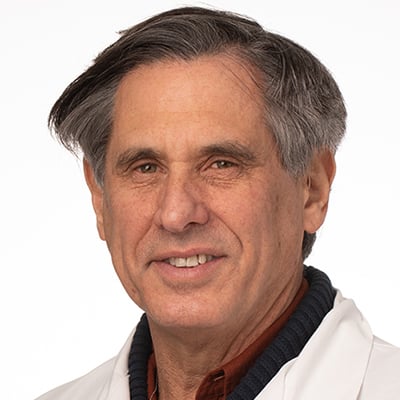 Mount Nittany Medical Center
Mt. Nittany's lab handles a number of orthopedic knee and hip joint cases, which often utilize the same process repeatedly. Dr. Murray used PRO to build templates for those cases, and found that he definitely signs off much faster with the power of templates.
His fellow pathologists at Mt. Nittany agree, though all of them have uniquely tailored PRO to establish their own preferred workflows.
"I do a lot of the autopsies here, and autopsies are very long reports," says Dr. Harry Kamerow, a pathologist at Mt. Nittany. "You can dictate quite a lot with PRO and you don't have to stop. At first I didn't realize that VoiceOver PRO's speech recognition can handle a very long paragraph. You can just continually talk and you don't have to worry that it's going to miss anything. The other thing that I do is that when I go back and edit, if there's a piece that I really don't like I'll just take it out by deleting it and then I'll dictate over it and that's very helpful."
Dr. Kamerow good-naturedly mentions that he's one of the older pathologists on the team, and jokes about everyone being worried that he wouldn't be able to transition easily to VoiceOver PRO.
"It's an amazing system. I am 63 years old, and I really am amazed at my age that I can actually use technology like this and be efficient. I was the one person in our group that we were really worried would be put off by this program, but it's worked out great."
"PRO is just incredible. I never thought I'd see this type of technology. It's like the iPhone... it's just incredible," Dr. Kamerow says. "Even in surgical pathology, I'm the most long-winded person here. And when I first used the system, I thought I had to stop after one or two sentences and go back and make sure it was doing its thing. But you don't have to do that. I've had surgical cases where my comment will be ten sentences long and I just dictate all ten sentences and it doesn't miss anything."
Mt. Nittany isn't a huge hospital and therefore doesn't handle a lot of resections. Dr. Murray estimated that there might be a day where they have two prostatectomies and a kidney to assess, but it's generally about one or two a day. When the lab does need to use PRO's CAP eCC (electronic Cancer Checklists) they work very well.
"It's easy for us to miss something or forget it. And then PRO just tells you that you didn't fill in an area. I had it set up with a hard stop, so I can't finish it without filling in all the blanks. That keeps me from forgetting something."
He likens PRO's CAP eCC functionality to doing his taxes. "It's easy in a sort of question-and-answer format, sort of like doing your taxes on TurboTax. The checklist guides you through that whole process and then when it's done it just fills it in for you. I really like the checklists for accuracy and ease."
After experiencing the power of VoiceOver PRO, Dr. Murray is certain that his team "would never go back to human transcription. PRO is just way faster. This is just way quicker, no comparison. Every year we are expected to do more and more work and more and more things, so it's way better for us to use PRO."
Schedule your free VoiceOver PRO demo today!