This week marks the 47th anniversary of Medical Laboratory Professionals Week. Lab Week is held each April, recognizing laboratory professionals for their contributions to clinical and public health.
Never has medicine been as challenging as it is in the 21st century. And never have the opportunities been so great. Laboratory medicine and pathology, as the very foundation of medicine, is at the forefront of the revolution.
Voicebrook connected with some of our clients to find out how they celebrated Lab Week.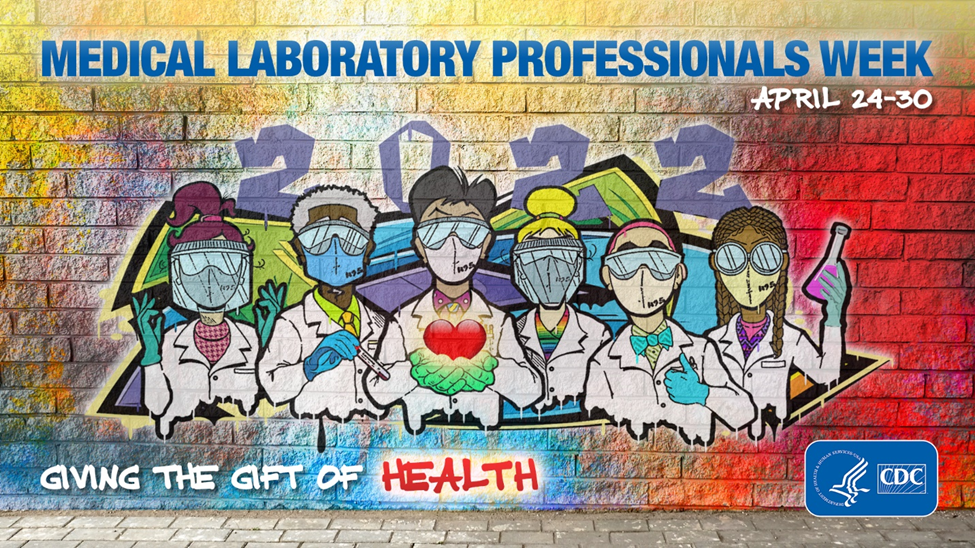 "We work hard all year long every day, so Lab Week is a culmination of all the teamwork put in all year long!" said Janelle Fabian, a pathologists' assistant at Fox Chase Cancer Center.
And all year long, laboratorians look forward to that week in April where they know they'll get to have some extra fun and perhaps get a bit spoiled at work. It's become tradition for many labs to plan an entire week of events and treats to honor their staff.
Rochester Regional Health kicked off the week with various games including laboratory trivia, a word search, lab-themed jigsaw puzzles, and something they call the lab "Critter Find" where someone hides handmade critters that represent different cells like "Ruth the Red Blood Cell' and "Maverick the Macrophage" throughout the lab for employees to find. They also held a bake-off for all three shifts, provided lunch, and held an ice cream social.
Lab staff were treated to a basket raffle with varying gift themes (spa, gardening, baking, wine, coffee/tea, car, movie, and game nights).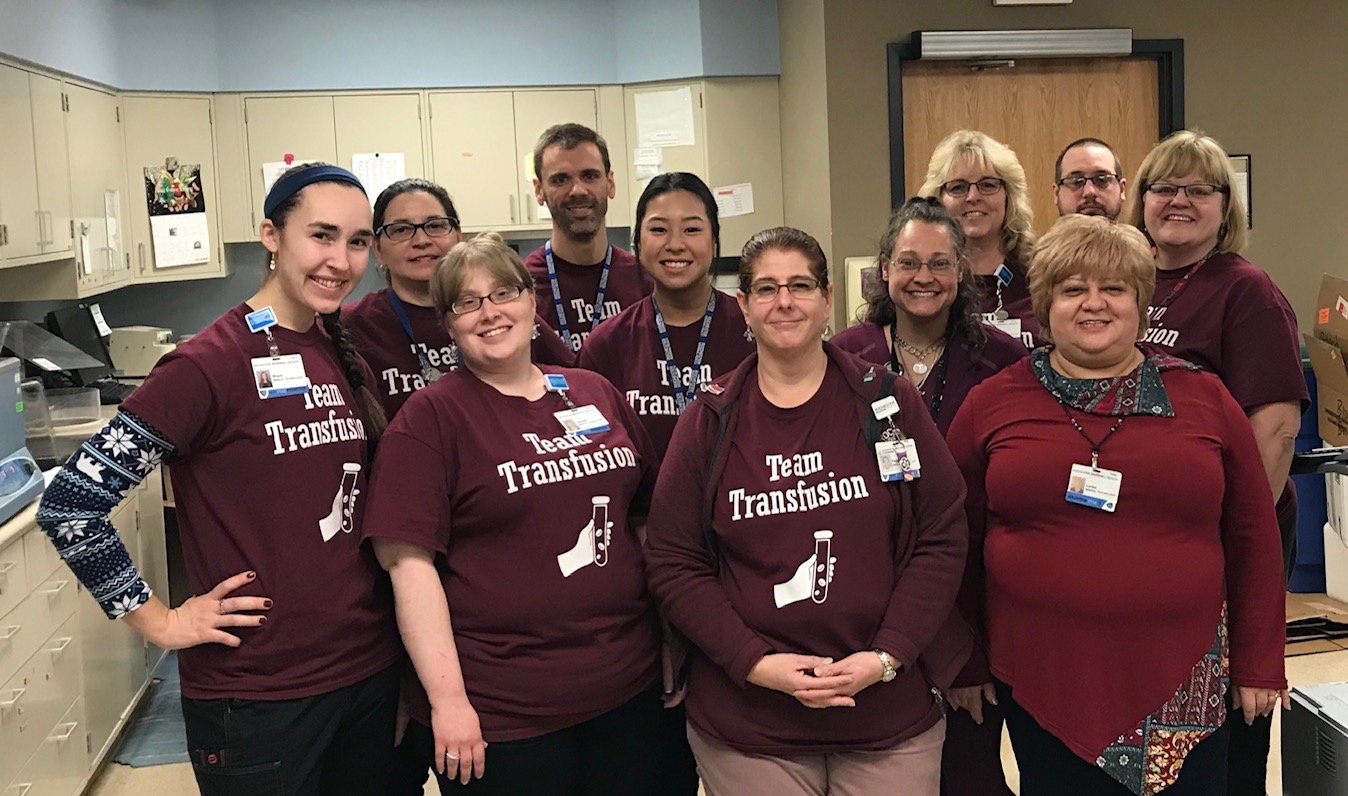 The lab team at Rochester Regional Health. Image courtesy of RRH.
"Lab Week is a time for our employees to feel recognized and appreciated," said Jennifer Olejniczak, a clinical laboratory scientist at Rochester Regional Health. "Many times, even in the face of COVID, laboratory professionals are 'overlooked' by hospital administration and the public and our work is often misunderstood. Lab Week allows us to feel a common collective which boosts morale."
At Cooperman Barnabas Medical Center, part of RWJBarnabas Health, the lab team is enjoying some fun and games, plus lots of good eats including lunches, breakfasts, and treats provided by laboratory vendors.
"We also do something called 'curbside'," said Nancy Abramides, the medical secretary of the Department of Pathology. "You bring in anything you don't want from home and put it on a table and anyone who might like it can just take it. It's very popular!"
Abramides continued: "Lab week is our time to shine. We will always do our jobs to the best of our ability but we get one week a year that we can celebrate ourselves."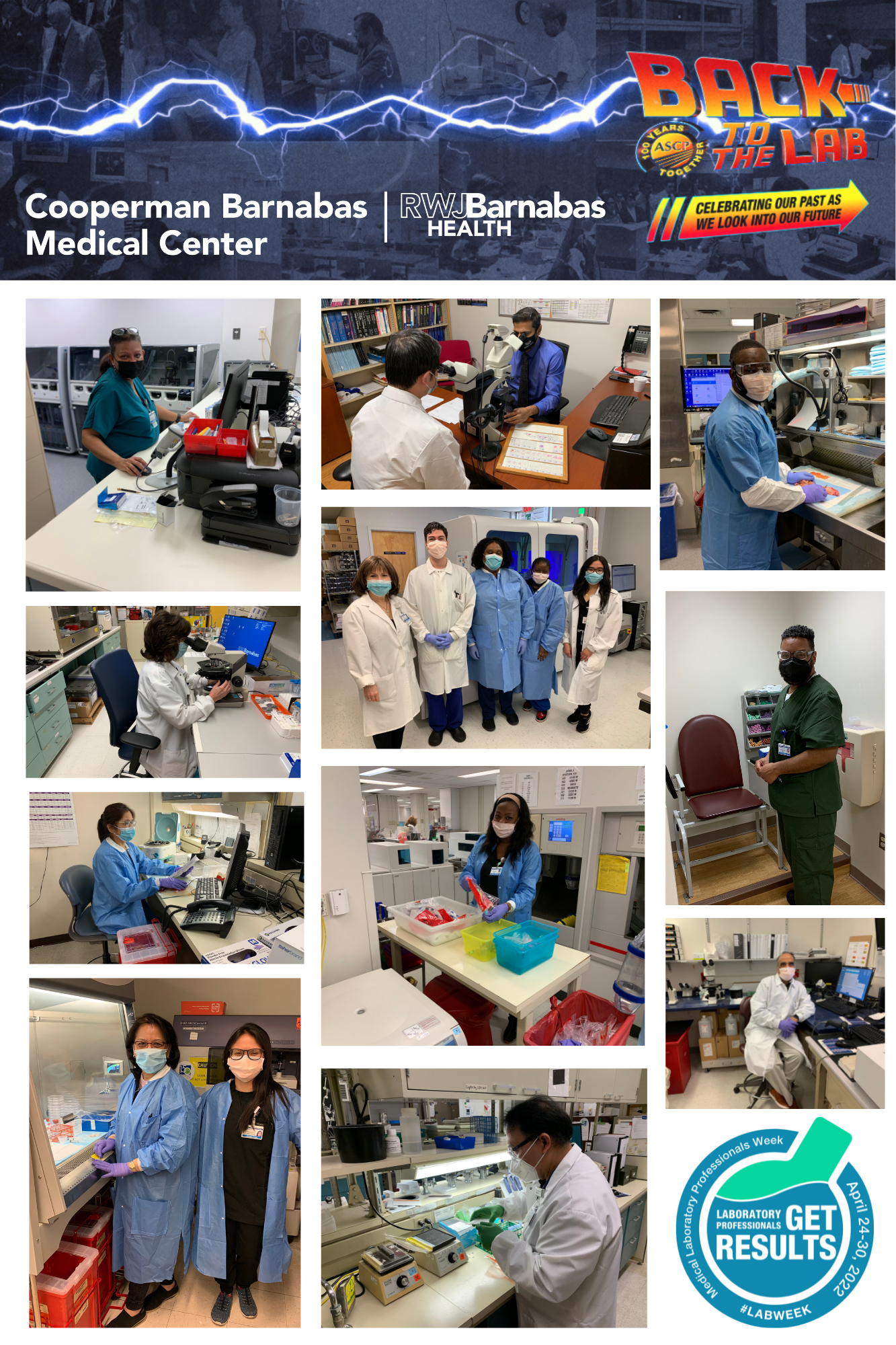 The lab team at Cooperman Barnabas Medical Center. Image courtesy of CBMC.
It's a week-long celebration with food and games at the Comprehensive Care and Research Center in Chicago, part of the Cancer Treatment Centers of America.
"This is a great opportunity to recognize and appreciate hard-working team members who relentlessly work behind the scenes to positively impact patient care," said Nazima Khan, Director of Laboratory Services. "These celebrations allow team members to strengthen their bonds and relationships."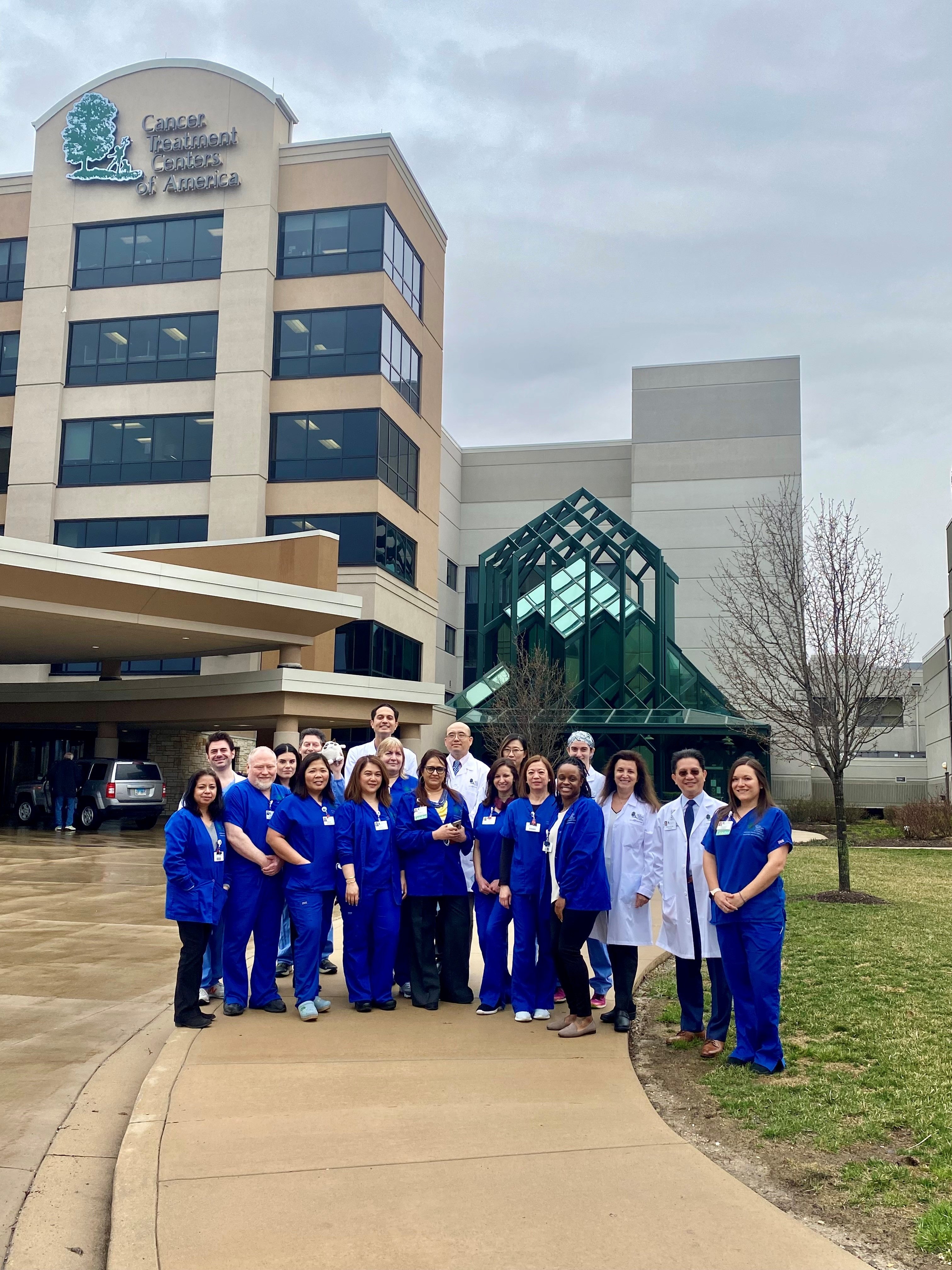 The lab team at the Comprehensive Care and Research Center in Chicago. Image courtesy of Nazima Khan.
"We love to shower our team with fun activities throughout Lab Week," said Siobhan Wroten, the anatomic pathology manager at LifeBridge Health's Department of Pathology at Sinai Hospital of Baltimore.
Like many labs, LifeBridge is treating their laboratorians to fun games and treats. But Wroten said that their lab's activity committee is taking it a step further, with every day of Lab Week serving as a spirit day to encourage even more fun and enjoyment.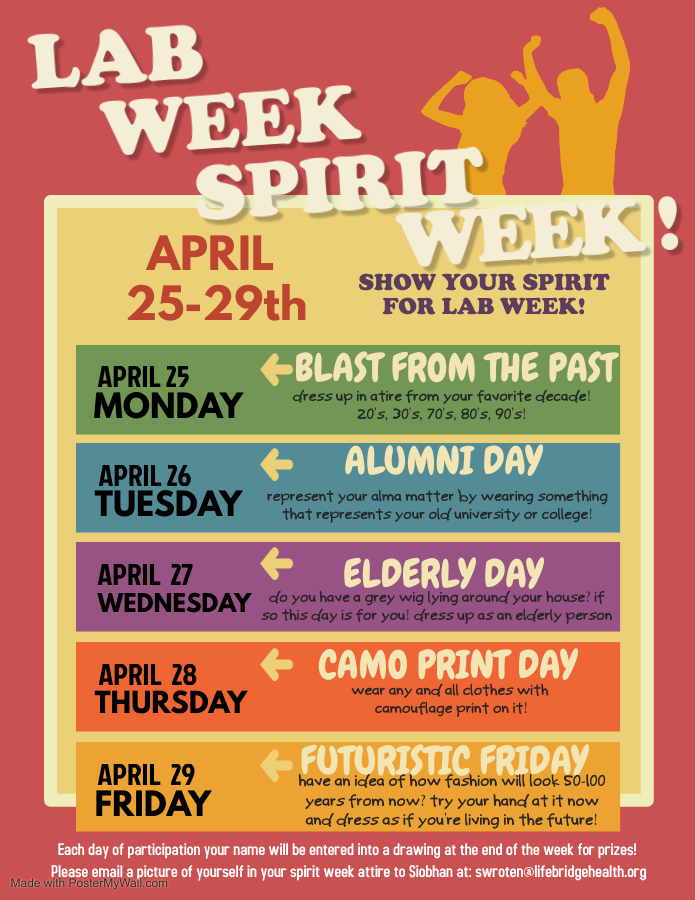 "Lab Week is important to us to highlight all the behind-the-scenes work done by our team members," Wroten told Voicebrook. "Medical laboratory professionals and pathologists play a vital role in health care and patient advocacy. The lab is responsible for the diagnosis and prevention of disease, and provide results in order to maintain optimal health in our patients."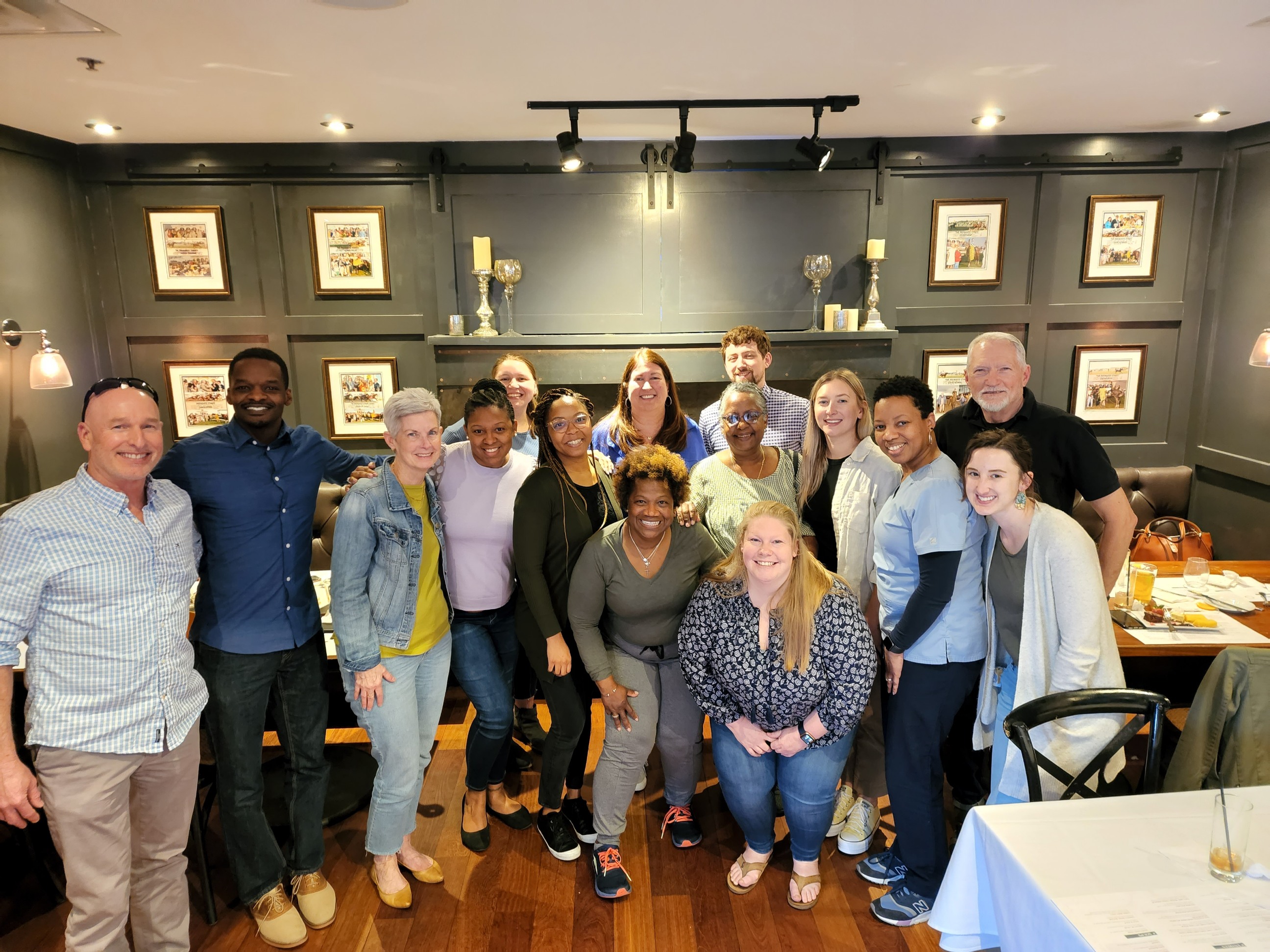 Laboratory colleagues at LifeBridge Health in Baltimore kicked off Lab Week at happy hour. Image courtesy of Siobhan Wroten.

Voicebrook would like to acknowledge and celebrate all medical laboratory professionals – a diverse group who give the gift of health by driving innovation, fostering health equity, and improving public health and patient care. Thank you for all you do!