I'm a firm believer in the importance of building great processes that complement the importance of people, their knowledge, and good judgment. Instead of creating a step-by-step procedure that a robot can follow, I believe a well-thought-out process should feature best practices and recommendations that team members can follow in order to deliver the outcomes that are expected of them.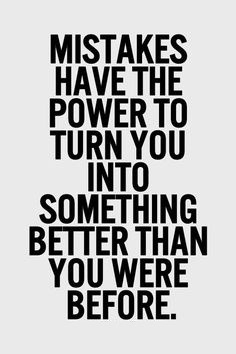 Sound process, knowledge, and good judgment are not foolproof in eliminating mistakes. Companies should expect team members to fail from time to time, but use those mistakes as learning experiences – not just for individuals, but for teams. People shouldn't memorize the specific event/decision that they should have made. Instead they should attempt to understand why there was a better choice and to ask themselves if this were to happen again, "What would they do differently?"
In early 2012 we decided to look into a process where we could capture some of these mistakes and lessons learned and share them with our entire company in order to magnify the learning impact of those mistakes. This resulted in the development of a much broader-themed "Knowledge Sharing Program." Knowledge Sharing is an "all-hands" (company-wide) virtual meeting held every Friday. Every weekly session focuses on a specific topic of discussion. We believe that everyone in the company has knowledge and experience that can benefit others, and if we don't regularly make it a priority to surface that knowledge/experience then we will lose an opportunity to benefit from the collective lessons learned. Together with a continual focus on having the right knowledge and good judgment we can achieve more. Some of the topics we have covered include:
Lessons learned from developing and delivering our solutions
Quarterly and Annual updates where the management team shares priorities and goals
Town Hall meetings where anyone can ask any question of a specific person or team
Highlighting product improvements and raising awareness of new features
Reviewing new processes and discussing their impact
Highlighting a new internal tool so that everyone can benefit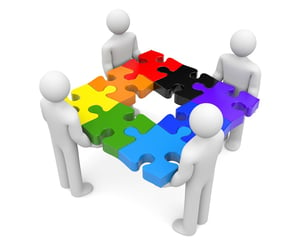 One of the key elements of this program is allowing anyone in the company to submit topics for discussion, and allowing everyone to vote on the topics that they want to discuss. Using a tool we call the "Idea Exchange", everyone is encouraged to continually submit and vote on topics. We regularly review the topics and schedule sessions accordingly.
I'm guessing that some of you may be asking, "Does this really have an impact?" I would say, "Absolutely." While in the beginning not everyone felt comfortable sharing or speaking up, over time we began to see people change and the level of discussion become really meaningful.
So you might ask, "Why write a blog about this and what does this mean to me?"
I think this process is general enough that it can apply to any setting (company/team/group). Take, for example, a Pathology group. As a best practice we help our customers build their initial template set and encourage them to look for future opportunities to improve those templates or add to the template set. I believe that using a Knowledge Sharing process would be very helpful to foster the discussion necessary to achieve these improvements or help with other processes. This type of discussion can lead to identifying better ways to template or raise awareness of other approaches. The conversation may even help kick start someone to use templates, after they hear about the positive impacts that their peers experienced.
I recognize that it is not always easy to find time for "another meeting", but I truly believe in the power of collaboration and shared knowledge. As I said earlier, if we don't regularly make it a priority to surface that knowledge then we will lose an opportunity to benefit from the collective lessons learned. I would encourage everyone to give this process a try, and please share your questions and experiences with us. We would love to know how it's going, and what you've learned from your experiences. Maybe you can join one of our knowledge sharing sessions!