Press Release
Voicebrook to Exhibit at USCAP 2016 Annual Meeting
Company to highlight integration with AP Systems by Cerner, Cortex, Epic, Meditech, Orchard, SCC Soft Computer, and Sunquest and discuss International expansion plans
Lake Success, NY, March 03, 2016 --(PR.com)-- Voicebrook Inc. announces they will exhibit, VoiceOver®, their industry-leading speech recognition and reporting solution, at The United States and Canadian Academy of Pathology Annual Meeting. The USCAP Annual Meeting will be held on March 12th through the 18th at the Washington State Convention Center in Seattle, WA. The Exhibitor Expo will be open daily on March 14th through the 16th, and Voicebrook team members will be at Booth #814 to share their reporting solutions.

Voicebrook is the dominant provider of speech recognition-based reporting solutions for Pathology. Their solutions are used by more than 3500 users in 400 laboratories in the United States, Canada, and Australia. They empower the world of Pathology to save time, money, and lives. Voicebrook's VoiceOver solution is also the most flexible solution available. Users can create more accurate and standardized reports by using standard template sets or creating their own. These templates, including CAP eCC checklists, can be used to create reports in real-time when combined with VoiceOver's front-end speech recognition reporting capabilities. VoiceOver also offers users the ability to choose digital dictation or deferred speech recognition workflows, allowing organizations to choose one reporting solution that fits the needs of all of their users. This combination of features coupled with Voicebrook's world class service offering promotes the highest amount of utilization rates where speech recognition-based reporting solutions are deployed.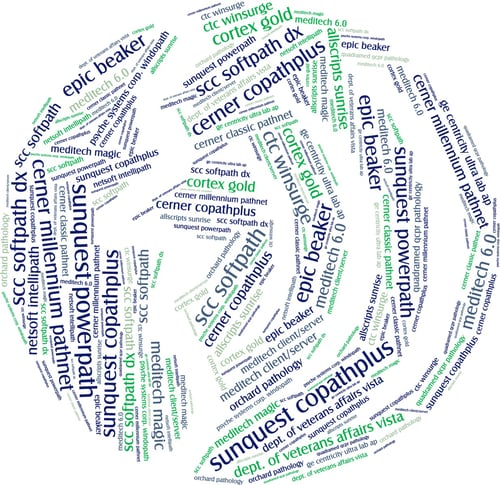 Voicebrook's leadership in the space also extends to AP System integration, boasting more than 20 successful unique integrations with all leading AP System developers. In the March issue of CAP Today, Voicebrook's VoiceOver solution was listed by third party vendors as being compatible with 15 products, including AP Systems by Cerner, Cortex, Orchard, SCC Soft Computer, Sunquest, and others. In addition to this lineup of leading products, VoiceOver has proven its integration capabilities with other major AP Systems in the industry including Epic Beaker, all Meditech platforms, and the VA Hospitals' Vista application.
"The USCAP Annual Meeting is circled on our calendar each year, because it is one of the largest and most important conferences for Pathology in the world," said E. Bruce Sopko, VP Sales for Voicebrook. "It is also unique in that it brings together more Pathology professionals from more countries than any conference of its type in the United States. This is a very timely event for us, because we are are aggressively pursuing international opportunities in Europe, the Middle East, and Australasia. I look forward to discussing the reporting challenges and needs with professionals in these new target markets."
About Voicebrook: Voicebrook is the leading provider of speech recognition and reporting solutions for Pathology. VoiceOver® software is the most widely used and successful speech recognition solution available in the Pathology market. VoiceOver integrates directly with all major AP systems and expands upon core Dragon Medical functionality to ensure the highest levels of success with speech recognition in a laboratory environment, empowering Pathologists to save time, money, and lives.

VoiceOver utilizes Nuance's Dragon® Medical 360 speech recognition technology and adds AP LIS specific "personalities" to maximize efficiency and improve reporting accuracy while decreasing report turnaround times. The solution was recently featured in the CAP Today article, "Hear me now? Another audition for speech recognition," where multiple Voicebrook clients discussed how the software empowers them to save time, save money, and save lives.

For more information about Voicebrook's products and solutions, please schedule a call with us...