Press Release
Voicebrook to Present Pathology Reporting Solution at the Soft Network User Group 2017
Company to demonstrate how Pathologists can optimize their reporting process with VoiceOver and SCC's AP System offerings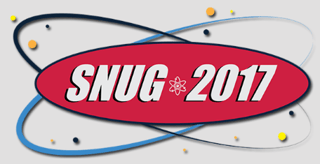 Lake Success, NY, May 18, 2017 --(PR.com)-- Voicebrook, Inc will be presenting its Pathology reporting solution at the 2017 Soft Network User Group conference in Clearwater Beach, FL. The event will be held May 21st through the 25th at the Sheraton Sand Key Resort; it offers a unique opportunity for users of SCC's software to gather, network, and learn new tools and techniques. Voicebrook will be presenting VoiceOver®, the ONLY speech recognition based reporting system designed specifically for Pathology, as a tool for optimizing the Pathology reporting process within SCC's AP systems. The presentation will take place at 11:30 am on Tuesday the 23rd. Representatives from Voicebrook will be available at the vendor fair, open daily begining the 23rd.
"This will be our seventh year attending the Soft Network User Group conference," said Rick Levine, Voicebrook's Manager of Sales Engineering. "It's an excellent opportunity to demonstrate the collaboration between SCC and Voicebrook that helps our 250+ mutual users optimize their reporting process and provide value to their patients and clients."
The theme of this year's conference is "Remembering the Future." As Technology continues to advance, data collection and communication are becoming more important in the field of Pathology. VoiceOver's Synoptic Results Entry, or SRE, module allows for quick and easy reporting of structured data by using templates, including the most up to date CAP electronic Cancer Checklists. Voicebrook's flexible and customizable solution gives users control over their reporting process. Users have the ability to choose digital dictation or deferred speech recognition workflows, allowing organizations to choose one reporting solution that fits the needs of all users.This combination of features coupled with Voicebrook's world class service offering promotes the highest amount of utilization rates where speech recognition-based reporting solutions are deployed.
About Voicebrook: Voicebrook is the ONLY speech recognition based reporting solution built specifically for Pathology. VoiceOver® software is the most widely used and successful speech recognition solution available in the Pathology market and is used at over 450 sites in the US, Canada, and Australia. VoiceOver integrates directly with all major AP systems and expands upon core Dragon Medical functionality to ensure the highest levels of success with speech recognition in a laboratory environment, empowering Pathologists to save time, save money, and save lives.

VoiceOver utilizes Nuance's Dragon® Medical 360 speech recognition technology and adds AP LIS specific "personalities" to maximize efficiency and improve reporting accuracy while decreasing report turnaround times. The solution was recently featured in the CAP Today article, "Hear me now? Another audition for speech recognition," where multiple Voicebrook clients discussed how the software empowers them to save time, save money, and save lives.

For more information about Voicebrook's products and solutions, please schedule a call with us...