In a recent blog post, "We Hear You: How Client Feedback Transformed VoiceOver," we discussed the importance of feedback in providing the best solutions for our clients. Consider this a follow-up intended to emphasize how truly important feedback is to us. Lindsey Pitsch is Voicebrook's Director of Client Operations, charged with ensuring that we are providing exceptional customer service. In order to achieve this, Lindsey outlined a core set of objectives that must take place in all support interactions with clients:
Minimal hold times
Rapid issue resolution
Provide knowledgeable and friendly staff
These three objectives should be fairly obvious to most people. That said, absent client feedback, the results and other client desires are not nearly as clear. When this occurs, the best we are able to do is make an educated guess.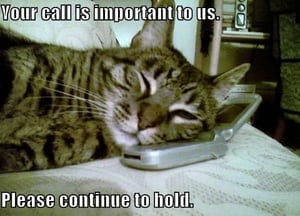 Here is an example of how client feedback improved our support process. In 2014 we started to hear an increase in complaints about long wait times when calling into support. We investigated and we noticed that users were hanging up before reaching a support agent. The data showed that callers were waiting 45 seconds to a minute before their call was being answered. To help resolve this we hired additional staff and changed the way support tickets were prioritized. This helped ensure that we had someone available to...
answer phones
address urgent issues
During our research we realized that the way our phone system was set up led to long call transfers from one agent to another. We timed how long it takes to get through the initial phone message, how long each ring takes, etc, and this resulted in changes to how our phone system rings and transfers calls. Since those changes were made our abandon call rate has more than cut in half. While we may have performed some of the leg work, this improvement came about because of customer feedback.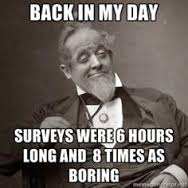 In order to capture this valuable customer feedback, we started sending out satisfaction surveys after support tickets were closed. We started doing the same after a remote training session is completed. Finally, because we knew these two surveys only reached a select group of our customers, we sent a general three question "Customer Satisfaction Survey" to all full-time licensed users and administrators. We crafted these surveys to be short and in a simple multiple-choice format. Our teams met often and did a lot of research to determine the right questions to ask in the simplest way possible. This approach limited the effort we ask of our clients, while maximizing the value of their critical responses.
To date we have sent out close to 3,000 surveys and we have received some really excellent feedback. The most informative survey so far has been the "Customer Satisfaction Survey" we sent on July 28th. For that particular survey we received 138 responses and 109 comments. While it has taken some time to review the responses, our staff is personally going through every comment and following up with users. The information gained thus far has been invaluable. Lindsay has personally met with clients to discuss improvements. There have also been support tickets created and issues resolved that had not previously been reported to support.
While we know it would be a monumental task to go through thousands of responses, we absolutely wish every single person would respond. It is the information that you, the user, shares with us about your concerns, frustrations, successes, and fun that drive what we do. If you want to see a change to our system tell us about it. While we have pathology experts on staff, we aren't in the trenches every day like you are. We want to hear what you want, what you already like, and what you think requires improvement. Our team will be sending out the general satisfaction survey again to all non-respondents at the end of September. We highly encourage you to take (literally) a minute or two to fill it out. Even if you don't leave a comment, your response to the two multiple choice questions will help greatly in continuing to provide high quality customer service of our pathology reporting solutions.
As always, if you do have a support issue, please continue to reach out to our team through phone or our website.