Technology changes in the lab can be sparked by any number of catalysts. For instance, a PA hears from a friend about a new speech recognition system and brings it up to her manager and next thing you know VoiceOver is being installed. Other times, Pathologists are looking for ways to have more control over their reports as well as the ability to sign things out without waiting for transcription. Still other times, administration is looking for a way to save money, and they choose to bring in new technology to accomplish this goal. While we do pride ourselves on helping our customers to save money, that specific reason for bringing in the VoiceOver solution is what can lead to trouble.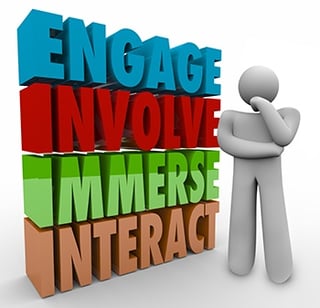 Throughout my experience as an Implementation Specialist, Project Manager, and working in Client Operations, I have found that the client sites who seem to call with the most issues tend to be those who didn't have users involved in the implementation process. Whether the idea to bring in VoiceOver came from a user or administration, it is key for those who will be using the software to 'buy in' to the product. They need to understand why it is being brought in, what it can do, what it can't do, and how the goals of the implementation align with their own personal and departmental goals to ultimately improve patient outcomes. Setting the proper expectations with the users up front is vital.
We have run into situations where the only information communicated to the users prior to go-live is, "We're replacing your dictation system." We have also had users tell us, point blank, "I didn't decide to bring this in; administration did." By the time we hear these things from most users it's very difficult to impact buy-in and satisfaction. For this reason, we recommend users be involved directly from day one of the project. Here are five reasons that user involvement is key:
We can set expectations for speech recognition users
On the kickoff call, the Project Manager will review the products purchased and describe what they do
This is also the perfect time for them to understand what our products don't do
Tip: This is a great time for the users to ask questions so that they know what they're getting into.
Users can have a say in the workflow
There will be several meetings with the Implementation Specialists and/or Solution Analysts where questions about theworkflows and templates will come up. The more direct user input provided, the better. This gives the users a chance to give their opinions and hopefully see some of what they want put into theworkflow. By getting involved early, users can get an understanding of how the solution will work.
Everyone feels included
Some administrators believe that Pathologists are too busy to participate in these calls. However, when asked, many of them want to make the time because they know how greatly this change will impact them. Simply being in the loop and getting information first hand can really make a difference.
Even having a client administrator share the Voicebrook meeting notes with all staff has proven beneficial. While not everyone will read the notes, they at least have the opportunity to get the information and ask questions when needed.
Speech recognition software is not just a replacement for your current system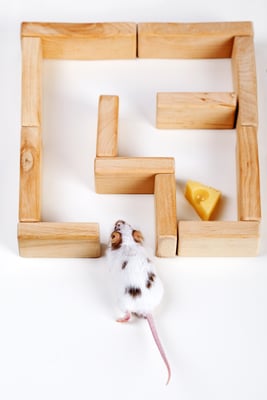 In most cases, implementing a speech recognition solution like VoiceOver is a big change for users. Many of us have heard of Spencer Johnson's book, Who Moved My Cheese. Well, the cheese isn't just moving, it's changing flavor and texture, and that can intimidate users who like their cheese the way they like it.
Here are a few examples of how the Pathologist's reporting experiences change:
They interact more with their AP system
The workflow for signing out reports changes
More time spent upfront creating and editing a report versus creating a report now and editing it when it comes back from transcription later
New sign-in procedure
The sooner the users understand the changes taking place and can take ownership of the solution, the more successful the implementation will be


With user involvement usually comes a 'Champion'
Having even a small group of users involved in the project process usually leads to having a solution Champion at your site. Champions are people who can help bring their colleagues on board with any major change, and they have a strong impact on the success of your project.
Users will expect us to speak highly of our solution, but explanations are more meaningful coming from a trusted colleague.
The moral of the story is to get users involved!
For a more tips to ensure that your speech recognition implementation is successful, check out Ross Weinstein's blog post, Ways to Make Sure Your Speech Recognition Selection Isn't a Failure
Questions or concerns regarding getting your users on board? Contact us!