That is not exactly the title you expected to read from the CEO of the leading speech recognition reporting solution company for Pathology, is it?
I was recently interviewed for an upcoming article in CAP Today regarding the present state of speech technology in Pathology reporting. The author, Kevin O'Reilly, asked me to respond to a double-blind study conducted in 2012 by Steven Suvalsky, MHS, PA(ASCP) and Valerie Boelman, BS, LBC in Iowa. The study used personnel in comparable surgical pathology departments to measure the return on investment of using Dragon software in a lab and transferring elements of the workload from the transcriptionist to the PA and the Pathologist. The conclusions of the study were as follows...
"The advantages for Voice Recognition (VR) are a shortened time for completion of reports and the ability to finalize reports without the aid or presence of ancillary staff."
"However, the cost to accomplish this is significant and ongoing, which leads to rejection of VR as a replacement for Digital Transcription (DT) according to Industrial Engineering payback criteria."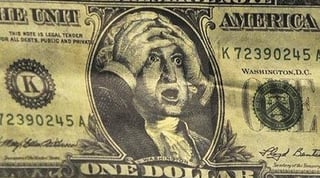 So one might ask, as the CEO of a company that delivers speech recognition reporting solutions for Pathology laboratories, "Why in your right mind would you want to bring attention to the fact that a speech recognition solution (in this case, Dragon) will not show a return on investment, according to the study's Industrial Engineering payback criteria?"
It's a valid question, but there is a method to my madness. Here is what the study helped to highlight about the technology:
It can be used as an effective tool to decrease reporting turnaround time and eliminate the need for any non-medical staff involvement
As a stand-alone tool it will likely lead to negative return on investment, because it will take longer to create reports
OK, so I said it again, but a little differently this time. There must be some point to this, other than career and corporate suicide, right? You got me. Here is the catch...
Speech recognition technology, used by itself, is
not

a complete reporting solution.

The Pathologist is the "doctor's doctor." You are experts at studying cells and tissue samples with an end result of creating and sharing a report based on your findings. Dictating is only one part of the report creation process.

This is why when we started Voicebrook back in 2002 we knew that we needed to create something more. That something more is VoiceOver. The bridge over troubled waters that flows between speech recognition technology and your AP System. By creating a solution that incorporated time savers such as Pathology templates (as much as 95% of the report is already completed), custom foot pedal integrations and voice commands that allow you to fluidly transition between non-speech friendly elements of AP systems, we were able to design a solution using Dragon speech technology that does demonstrate dramatic ROI and time savings for Pathology laboratories. For instance, with the addition of VoiceOver, Stamford Pathology Group was able to increase their report production by 20%, daily. Click hear to learn more about Stamford and their use of VoiceOver.

Lastly, while some benefits like turnaround time and accuracy improvements have not been measured in terms of financial impact, you cannot put a price on the patient safety benefits of editing reports in real time while the specimen or slides are still in front of you. You also cannot put a price on having reports available to the patient care team to begin treatment as soon as a pathologist completes their dictation.

Our goals and your goals are one in the same. Help save patient lives and improve patient outcomes.