Recently, my son took the SAT college admission test -- a rite of passage for teenagers around the globe (and a main driver of an estimated $4 billion industry for worldwide test prep).
In tribute, here's an SAT-inspired question from the Partner Math section. Get your #2 pencil ready!

1+1 = ________
a. 3
b. 1
c. 1.2 + 1.8
d. All of the above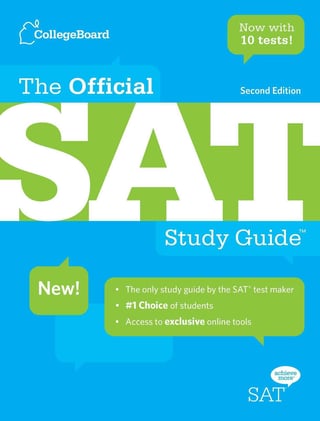 Before I spill the correct answer (hint: "d") I have to point out that the inspiration for this question is the work of Ben Gomes-Casseres, Professor of International Business at Brandeis University, where he focuses on creating value through strategic alliances*.
So what do these mean?
Summarizing Dr. Gomes-Casseres' "Three Rules of Success:"
1+1 = 3 This is de rigeur for any discussion of partnering. Any business combination worth pursuing must generate added value via synergy between the partners.
1+1 = 1. For a partnership to succeed, both parties must act as one in context of the partnership, regardless of potentially conflicting individual goals and priorities…
1+1 = 1.2 + 1.8. Corollary to [a] above. It's not enough for the partnership to generate added value overall, the specific incremental value to each organization must be quantified, agreed upon, and measured over the course of the relationship. A clear answer to "What's in it for us?" allows each organization to invest equitably in the partnership, measure results, and make course corrections if the equation is out of balance.

All of the above. If all three of these conditions are not met, a partnership will likely flounder, or not get off the ground at all.
Generate Added Value & Act as One -- In Context
Here are a couple of examples of generating added value, and acting as one in a two-partner scenario:
Overall Client Experience. By collaborating closely to achieve mutual goals -- from sales & marketing through implementation -- partners can deliver an excellent experience for mutual clients, ensuring clients' needs are met at all stages. Whether you want to call it "one neck to choke" or "presenting a unified front," clients never hear "that's not our responsibility" when partners are aligned.
Innovation. A developmental partnership can accelerate innovative features that are in one partner's wheelhouse but not a focus for the other. Or, one partner might be developing functionality in the near term that is far out on the other partner's roadmap. Alternatively, innovation sessions involving mutual clients may turn up new opportunities for one or both partners.
On-Going Support. [gratuitously jumping back on the SAT theme, here's a question] - Identify the author, timeframe, and discuss: "The only thing that is constant is change."
Answer:
Heraclitus, ca. 500 BC. Particularly with solutions that have a long shelf life, various changes from one partner can impact the other. For instance, a software upgrade from Partner A may cause an integration from Partner B to break, or function less effectively than intended. Or, the client may make a change that affects both partners negatively. Avoiding these situations whenever possible, keeping each other notified of potential issues, and responding appropriately together, are critically important for long-term success.
Quantify incremental value to each partner (in 50 words or less)
This is, of course, a trick question, and impossible to answer in detail in a brief blog post. The most important thing is that both partners are aware of each others' goals and capabilities, and committed to creating a situation that works for both parties. Then, each can allocate the necessary incremental efforts, investments, etc. accordingly. Most importanly, if there is no way to balance the equation equitably, it may be best to pivot, pause or end the initiative. If each party is committed to the success of the other, the relationship should remain healthy, and the initiative may be worth pursuing again in the future as "things change."
I look forward to hearing your feedback on these three points.
Please contact me directly at joseph.desiderio@voicebrook.com or 516-523-6094.
*When you have ~4 minutes, watch Ben Gomes-Cassere's video The Three Rules of Success [https://www.youtube.com/watch?v=XG9iFH3gEsQ]. Or, dig deeper and read his latest book, Remix Strategy: The Three Laws of Business Combinations; it's an excellent resource, full of examples and useful tools, available in hardcover or eBook [http://www.amazon.com/Remix-Strategy-Business-Combinations-Harvard/dp/1422163083].
---