There's been a recurring theme to our blogs and newsletters. Maybe you've caught it? We've been asking our clients to provide us with feedback, and I want to personally thank all of you who took us up on our request. There are too many to name in this short blog, but from your responses, we've been working to improve your user experience. With that in mind, we are launching the Voicebrook Success Community.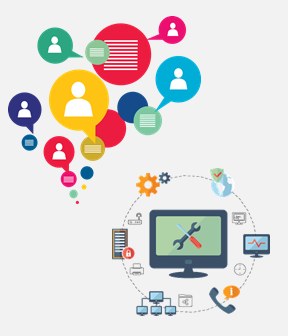 The Voicebrook Success Community is an online portal for our clients to:
Discuss Pathology
Find Solutions
Ask Questions
Share Ideas
Track Support Inquiries
Let's break that down!
Discuss Pathology
We are providing access to the community to nearly 4,000 Pathology professionals. That includes Pathologists, PAs, Residents, Fellows, Histotechs, Cytotechs, and more. We encourage you to spark up discussions with others in the community about anything related to Pathology, not just the use of VoiceOver. This is truly your community.
Find Solutions
Of course, our support line will always be open if you need it, but for simple troubleshooting and how-to's, you can save time by going to the community. We have published solutions to some of the most common questions received by our support team. We know it's easy to forget training instructions or lose training materials. With the published articles, you can now find this information at your fingertips. There are many predefined topics, but there is also a 'search' bar that allows you to use keywords or phrases to find the solution you need.
Ask Questions
You can ask questions of us or the other Pathology Professionals in the community. Simply post your question and someone from our team will either answer or help to facilitate an answer within 24 hours of posting. You can also answer questions from other community members. It's not just about Voicebrook; we encourage you to make the community your own.
Share Ideas
Because it was your feedback that led to the development of this Community, we want to keep the ball rolling. There is an 'Ideas' section in the community where you can post ideas you have for us on how we can improve our products and services. You can also review and vote on the ideas of others. We will then review and prioritize these ideas. Once we know how we're going to handle the idea, we will status it so that you will be aware of where things stand.
Track Support Inquiries
This was one of the most common requests. People wanted a place to log in to where they could see all of their support cases and track statuses. Well, now it's here!! As a user you can see your open and closed cases. You will be able to see when it was opened, who it's assigned to, and when it's closed. You can also post messages to the owner of the case and include attachments. Now, you won't have to keep track of emails because you can log in and see all communications with our team. Site admins, you will not only have the ability to see your own cases, but all cases logged for your site.
Current clients: If you haven't already gotten the activation email, make sure to keep your eyes peeled. We encourage you to log in right away to set your password and feel free to go back when you have more time to browse. We will be sending out updates and additional information over the coming weeks to help you take full advantage of this new feature. As always, please let us know how we can help!!