One of my roles as a Project Manager with Voicebrook is to communicate the important elements of a successful Pathology vocabulary and to gather information from each site to maximize initial accuracy.
Speech recognition software, especially those tailored to medicine, include a comprehensive vocabulary right out of the box. VoiceOver is built on the Dragon Medical 360 Platform, which includes a pathology-specific vocabulary designed for the creation of pathology reports. Still, staff names, facilities, special stains, etc. may be misunderstood during dictation if you don't plan properly before implementation. If you have already implemented a speech recognition solution or are in the process, you may have been asked about custom vocabulary items that are specific to your lab. The aim of this customization is to save time and hassle during dictation by removing the need for multiple corrections down the road.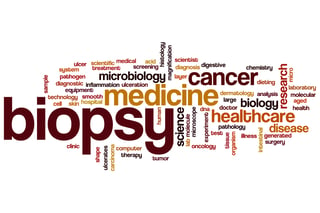 Speech recognition software only "hears" and "understands" sounds and phonetics, not things like tone, volume, or minor inflections. Instead, it relies on context (for more on that, take a look at our blog, "Creating the Context to Succeed with Speech Recognition Software") and its vocabulary. Here are four of the most important vocabulary items to keep in mind:
Staff and Consultant Names
A list of commonly used physicians' names is vital in your vocabulary. Off the shelf, a generic speech recognition program may hear the sign-off, "Dr. John Smith," but the doctor's name might actually be Jon Smyth, Smythe, or even Smythen. When preparing your list of staff names, make sure to include how the name should be dictated as well as how it should look in the report.
Locations and Facilities
Whether your network contains multiple site locations, outside laboratories for consults, or other facilities that may need to be referenced in a dictation, these names should be included to lessen the number of corrections to be performed.
Immunos and Special Stains
Remember, when it comes to speech recognition, many letters or digits may sound very much alike (i.e. B and D can easily be mistaken for one another). A list of stains or immunos that are commonly used in Pathology labs in the customized vocabulary will make them much easier to dictate. Additionally, should your department use any special formatting requirements for stains such as the addition of a hyphen or anything that may require the stain to appear differently than dictated, having them listed will save a lot of time and effort on the part of your users.
Canned/Quick Text, Macros, or Templates
No matter what you call them, the ability to use canned or quick text, macros, or templates within your dictation can also greatly speed up the completion of your cases. While gross templates are the most commonly used due to the large amount of text involved, many sites will also choose to include templates for finals and microscopics as well. Be sure to include templates for all of your specimens and case types with variables defined to easily and quickly navigate through the template.
For a list of other important steps to take when implementing a speech recognition solution, check out "What to do When Speech Recognition is Coming to Your Lab" and download the task list infographic.
As always, if you have any questions about the importance of vocabulary or how speech recognition can work in your pathology department, feel free to contact us.