Fact: According to the National Philanthropic Trust, U.S. corporations accounted for only 5% of the total contributions given to charities in 2011-12. In my view, that is a shamefully low number.
According to some well-known Corporate Social Responsibility firms…
Executives have started to ask how their companies can stop giving money away and getting nothing in return.
The business and social rewards for limiting donation programs that don't produce results will, more and more, outweigh the risks.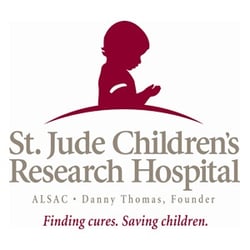 A few months ago Ruth Hummel, a member of our Implementation Services team, suggested that we select a corporate charity that the entire company could get behind. Despite the trend mentioned above, viewing a charitable contribution as part of our P&L just didn't feel right. In fact, the idea was so well-received during our weekly Company Town Hall meeting that we immediately decided to move forward and research options.
We began to seek out a charity that aligned with our core values and our brand promise to help empower Pathologists to save time, money, and lives. I was astounded at the number of charities listed on the internet, but we narrowed it down to those serving the cancer-related population that our Pathology clients support. After reducing the number to six, we surveyed our employees and took a vote. The overwhelming majority voted in favor of supporting the St. Jude Children's Research Hospital (St. Jude) as our corporate charity initiative. Since 1962, St. Jude has helped increase the survival rate for childhood cancer from 20% to 80%. Over the next decade, they are working to drive that number to 90%.
We plan on supporting St. Jude in a number of ways. Our employees will be able to donate both individually and through company contributions aligned to quarterly goal performance. These goals will be designed to allow St. Jude's to share in our success.
We will also support St. Jude through their events. The first event that we will be participating in is the St. Jude Walk/Run to End Childhood Cancer. This will happen during September's Childhood Cancer Awareness Month. Voicebrook employees and families will be participating in these events at various locations throughout the country. This family-friendly walk/run helps raise funds to support the lifesaving mission of St. Jude, where no family ever receives a bill for treatment, travel, housing or food.
As we embark down this road, we are excited at the opportunity to work together as a company to help support such a wonderful charitable organization. Maybe we are a bit old-fashioned, but we do not consider corporate philanthropy as an inappropriate use of capital or a distraction from business activities. We feel it is a bonding vehicle that will help us support our company culture and strengthen our resolve to even greater successes within the Pathology marketplace. Maybe our support is difficult to measure in financial terms, but I do know that having a shared common goal for a great cause is far more meaningful than getting "nothing in return."