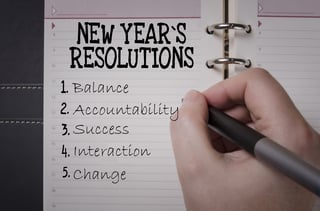 At Voicebrook, we've always taken pride in our company culture. That culture is a direct reflection of our Core Values, and when we hire, we put a lot of weight into finding people who will live our values. The problem with our values was that they were tough to remember. If you asked someone in the company they could give you a pretty good idea of what they were, but no two people would provide the exact same answer. This year, we decided it was time to go back to basics.
Balance - between work and life
Accountability - integrity, fairness, transparency, and reliability
Success - for our clients and our team
Interaction - personal interaction without geographical boundaries
Change - adapt and improve beyond the status quo
While at times the word basic has a negative perception we look at it differently. Some will say that basic is too generic and that there's nothing unique about things that are basic. However, if you look at the definition of basic in Google it's: "Forming an essential foundation or starting point, fundamental."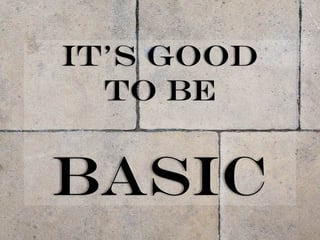 This is the view we choose to take. The foundation of this company is our people. You can't have a sturdy building without a strong foundation, just like we can't have a successful organization without firm guiding principles. When we have happy, informed, and well trained employees, we will come up with the best solutions, and continue to provide superior customer service.
So this year, Voicebrook resolves to be BASIC, and we welcome you to join us!