Voicebrook is looking to hire a Pathology expert to join our Product team!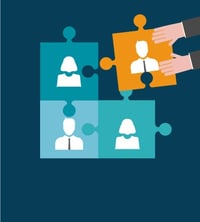 The Opportunity: A work-from-home Product position in a rapidly growing company.
Voicebrook solves reporting issues for Pathology laboratories; we help them to easily and efficiently create accurate Pathology reports.
Delighting our clients with the quality of our product offerings is one of the key strengths of our organization. Happy customers tell their friends and coworkers, which helps us grow the business and provide even better results for our clients. As a result, we're looking to expand our product team to ensure we continue to develop and implement our product in a way that makes our customers most efficient.
What you will accomplish at Voicebrook:
You will make a direct impact on the future of our company and your value will be felt by our clients and our employees.
You will play a critical role in the satisfaction of our clients.
You will join a passionate team that is focused on three things: #1 building awesome products, #2 implementing successful client solutions and ongoing interactions, and #3 building a great place to work every day.
You will learn, develop, and have fun.
What you will be doing at Voicebrook:
You will have a direct impact on improving our products by building and maintaining our standard set of pathology content. You would ensure it meets industry standards while utilizing a robust feature set to provide our customers with a simple, efficient, reliable, and flexible reporting experience.
You will be a leader in the company by using your domain knowledge to generate excitement about what our solutions offer, bringing to life what our engineering team creates.
You will work closely with all areas of the company to ensure we are successfully selling and implementing our solutions.
We'd love to hear from you if:
You get satisfaction from influencing and motivating other people to succeed.
You love Pathology, and have been in the field for at least 3 years.
You have the ability to communicate complexity in simple and effective ways, including appropriate context based on audience.
You are a problem solver who is comfortable tackling any challenge thrown your way, even if you don't know the answer immediately.
You forge strong working relationships.
You desire to keep learning and developing, and you always seek ways to improve the outcomes you're achieving.
You are very comfortable with and adaptable to new technology and software.
You are capable of handling multiple tasks simultaneously.
You are comfortable working from home and you communicate well through video conferencing or phone, exuding confidence and control.
You are comfortable making mistakes and learning from them.
You're self driven, requiring minimal guidance and direction to achieve outcomes.
You're able to generalize overall principles confidently into action.
You like to provide open and honest feedback and are willing to speak your mind.
What we offer you:
Competitive compensation based on experience with medical / dental / life / disability / 401K.
Flexible work environment, PTO policy, generous maternity/paternity plans and work from home options.
A strong support system of passionate co-workers who are driven to succeed.
An opportunity to be a part of a company that is the leader in its space.
A team of seasoned professionals that know their industry.
A tremendous opportunity to expand your role and grow with the company.
Recognition and genuine appreciation of your work.
Are you ready to join our team and help take our company to the next level? If so, please fill out the form on the right side of the page and attach your resume. We can't wait to meet you!