Thank you for your interest; this position has been filled. As we grow, we may seek another candidate. If you choose to apply, we will keep your resume on file for up to 12 months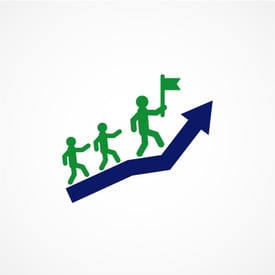 The Opportunity: A leadership position in a rapidly growing company.
Voicebrook creates reporting solutions for Pathology laboratories; we help them save time, save money, and save lives. Our Implementation Services team members are the face of our company to our clients, understanding their needs, working side by side with them to deliver solutions that maximize productivity. We're looking for a dynamic individual to lead, support, mentor, and develop our Implementation Services team.
Here is what you will accomplish at Voicebrook:
You will make a direct impact on the future of our company and your contributions will be felt by our customers and employees
You will play a critical role in our growth and be a leader within our company
You will join a passionate team that is focused on three things:

building awesome products
building successful client implementations and ongoing interactions
building a great place to work every day

You will learn, develop, and have fun
Here is what you will be doing at Voicebrook:
You will be a key manager within the Solution Delivery team, providing leadership and guidance across a wide spectrum of activities
You will be a part of our Operations Management team, which consists of leaders throughout different functional areas within our company, and work on medium and longer term initiatives towards the company's strategic goals
You'll be directly managing and mentoring our team of Implementation Specialists as well as recruiting and onboarding new Implementation Specialists as needed
You will help build our base of successful clients through your team's consistent execution of our methodologies and continuing to refine them based on team and client feedback
You will work to optimize usage of our team across different clients, both in terms of complexity and geographic location
You will learn the healthcare and pathology industry, and how to leverage this expertise to guide the team
You will develop a deep understanding of pathology content, templating and reporting needs
Here are some things that describe you:
You have the ability to communicate complexity in simple and effective ways, including appropriate context based on audience
You forge strong working relationships
You want to keep learning and developing
You are a positive person who likes working both with a team of peers and a team of your direct reports
You love motivating and developing people and have already been doing work of a comparable nature for at least 2-3 years
You enjoy being able to understand and meet people's needs
You are capable of balancing both multiple short and long term initiatives as well as the daily needs of your team
You're self driven, requiring minimal guidance and direction to achieve outcomes
You're able to generalize overall principles confidently into action
You are a problem solver that is comfortable tackling any challenge thrown their way, even if you don't know the answer immediately
You're able to make dynamic decisions to assist resources at client sites, mediate internal conflicts, and manage client escalations
You communicate well through phone and video conferencing, and can manage a remotely distributed team
You like to provide open and honest feedback and are willing to speak your mind, and you want the same in return from your team and your management
You put the customer first, always willing to do what is right for your customer, for the business and for your team
You are comfortable using new technology and software, including CRM (Salesforce) tools, Google products, and speech recognition software (Nuance Dragon)
You're able to occasionally travel to client sites in support of client go-live events and other company initiatives
Here is what we can offer:
Competitive compensation based on experience with medical / dental / life / disability / 401K.
Flexible work environment, PTO policy, generous maternity/paternity plans and work from home options
A strong support system of passionate co-workers who are driven to succeed
An opportunity to be a part of a company that is the leader in its space
Highly transparent leadership team
Tremendous opportunity to expand your role and grow with the company
Are you ready to join our team and help take our company to the next level? If so, please fill out the form on the right side of the page and make sure you attach a resume. We look forward to meeting you!