Job Title: Client Services Specialist, Level 1
Department: Client Operations, Client Services Team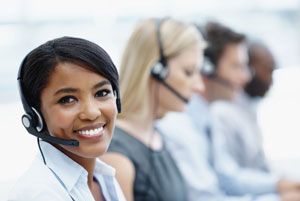 Reports To: Manager, Client Services
General Purpose of Job: The Level 1 Client Specialist is responsible for managing all aspects of support and service requests received from Voicebrook Clients. They serve as the first troubleshooting resource for clients looking to obtain support. They provide application installation, configuration, documentation, training, testing, troubleshooting and problem resolution by performing question/problem diagnosis and guiding clients through step-by-step solutions. They are responsible for ensuring client services, solution delivery, and escalation procedures are followed. They will ensure client service level agreements are met and expectations are set based on Voicebrook's support process.
Responsibilities:
Be the first line of troubleshooting support for issues after the call is received through the Client Services Representative
Handle problem recognition, research, isolation, resolution and follow-up for all client support and service requests.
Maintain detailed tickets, escalating issues accordingly and keeping a consistent channel of communication open with client(s) and team members during escalations.
Provide support coverage based on Voicebrook's support offering, including both in-office and remote support (on call) coverage. This includes standard support and special support requires unique to clients as needed.
Responsible for ensuring client satisfaction of support requests.
Maintain quality-conscious interface via phone, email and in-person with both technical and non-technical clients.
Responsible for the installation, configuration and support of all hardware sold to existing clients by Voicebrook.
Responsible for creating and updating documentation, including knowledgebase articles, standard operating procedures and client facing documentation.
Provide on-call "after-hours" support based on needs as defined by the Support Services Management.
Assist in other roles as needed.
Experience/Qualifications:
Two (2) years of experience in providing support within a Technology and/or services organization. Healthcare industry experience is a plus. Degree in Computer Science, Information Systems or related field of study is a plus. Self-starter with a high level of initiative, able to plan and carry out work independently. Two (2) years of experience in advanced troubleshooting of Microsoft Windows Operating Systems and Microsoft Office applications. Proven experience in participation with cross-functional teams to accomplish project goals. Strong problem solving, and issue resolution skills, combined with well-developed analytical skills and detail orientation. Polished oral and written communication skills are essential to facilitate interaction with clients. Experience with dictation/transcription systems, workflows where dictation/transcription is used and speech recognition technologies is a plus. Experience with Visual Basic and Visual Basic for Applications is a plus.