It's March, and that means Spring is on the way. Before we know it, Summer will follow and new residents will be reporting to academic facilities across the nation. It's not too early to start thinking about them. In that spirit, we're re-posting Lindsey Pitsch's excellent blog on getting those residents up and running quickly on VoiceOver so these facilities have one less thing to worry about when they arrive:
Prior to working at Voicebrook I was a Forensic Autopsy Assistant at an academic facility. I will always remember getting the catalogue of new residents each June.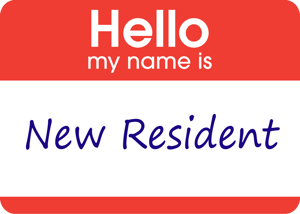 I also very much looked forward to the first year residents coming in for their first autopsy and trying to gross them out . . . but I digress. Since working at Voicebrook I have a whole new view on what many call 'Resident Season'. I have now had my eyes opened to the administrative side of things and all of the time and effort that goes into getting residents trained and ready to be functional. From my conversations with our clients I have learned about the following steps taken to get a new resident up and running:
Orientation
Obtaining an ID Card
Learning one's way around the facility
Login access to the computers
User access to the AP system
Setting up a VoiceOver user profile
Setting up email
Training on the AP system
Training on VoiceOver
Training on your department's way of doing things
This list could go on and on. The moral of the story is, it's not easy on anyone. The new Pathology Residents are new to a lot of this; they may have never even been to your facility outside of their interview. They may not know where the bathroom is, let alone how to accession a specimen. Then you, as the administrator, have to make sure they get to where they're going and help them appear like they know what they're doing. Now we know we can't help with everything, but here are eight steps that will help make your VoiceOver training more seamless:
1. Once you have the Resident's name, who they are replacing, and their start date, send it to us with a request for training.
TIP: Our calendar can fill up fast this time of the year, so book an appointment as early as possible.
2. Inspect your microphone and foot pedal hardware.
TIP: Something may be lost or damaged from the previous resident class; it helps to make sure there is sufficient equipment prior to scheduling training times. If you need a warranty replacement or to order additional hardware, NOW is the time.
3. When the Resident is given a login for their computer system, make sure he/she has network access to the Voicebrook share at your location.
4. Ensure the Resident has access to the AP system and knows how to login.
TIP: You will also want to test that the Resident has permission to edit reports, and not just view.

5. Make sure the user has accessioned cases to practice on during training. These can be live or test.
6. Before the scheduled session, confirm the training time with the user and Voicebrook Client Services.
TIP: We will contact you 1 business day before the scheduled training session. Make sure that you have confirmed with the user that they are available prior to that call.
7. Provide workflow documentation and training manuals to the user prior to training.
TIP: There is no need to contact us for materials. We will send electronic copies of all documentation when we confirm your training sessions.
8. For remote training, set the Resident up at a workstation near a phone so that they can be on the phone and working on the PC at the same time.
Last of all, don't stress about getting all of your residents trained right when they start. We have actually seen better success with Residents when they are trained within a week of being on service. Some even train their first day on service. Focus on getting those users trained who will need to be functional on VoiceOver in July/August, and schedule the rest out. As always, remember we are here to help!
This year, we're even offering discounts on training sessions to help get those residents ready!